Syn.: Orchis rivini Gouan, Orchis cinerea Schrank, Straneuma militaris Salisb.
Family: Orchidaceae Juss.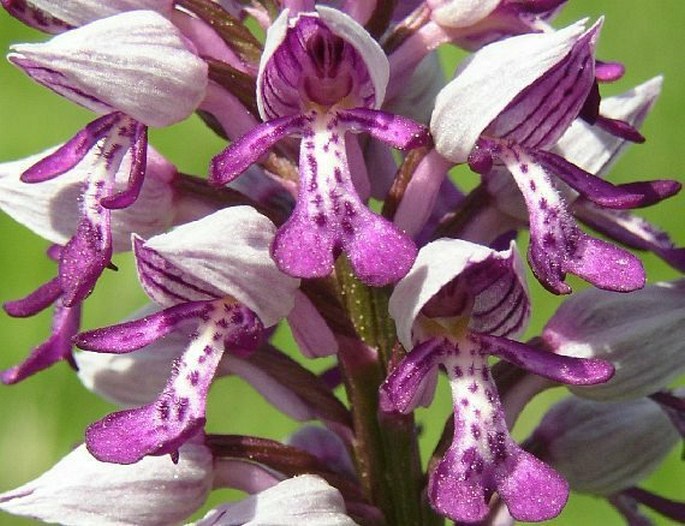 Distribution: Eurasian species, western distribution borderline goes through Catalania, England and Southern Scandinavia, eastern borderline across Asia Minor, Caucasus and Siberia.
Habitat: Grows in sunny meadows, pastures, and forest borders, rare in wet meadows, on calcareous soils, from lowlands to foothills.


Description: Perennial herb with an erect and unbranched stem, 20–65 cm high. The basal leaves (3 to 5) are ovate to oblong obovate, up to 14 cm long. The inflorescence is dense with many flowers, conic, later cylindrical, up to 20 cm long, petals and sepals forming a hood, pale pink outside, purple-veined inside, lip 3 lobed, mid-lobe divided again, pink or purplish, paler in center with reddish spots. Flowers from May to June. The fruit is a capsule. It is a very variable species.
Threat and Protection: The Military Orchid is a protected plant in some countries (CZ, GB, SK). This species is simultaneously protected by Convention on International Trade in Endangered Species of Wild Fauna and Flora (CITES).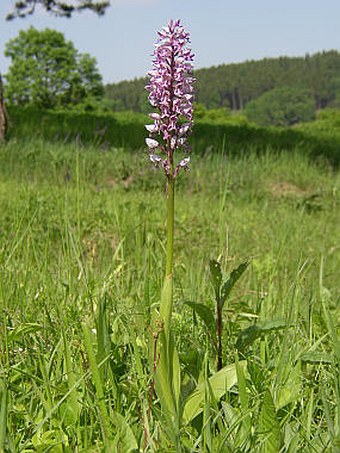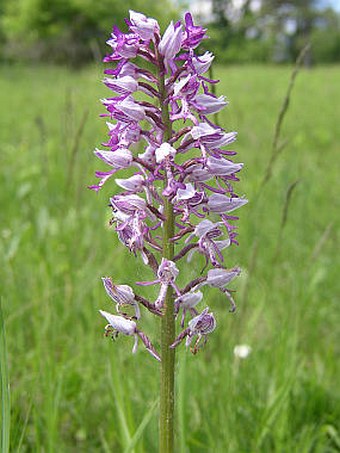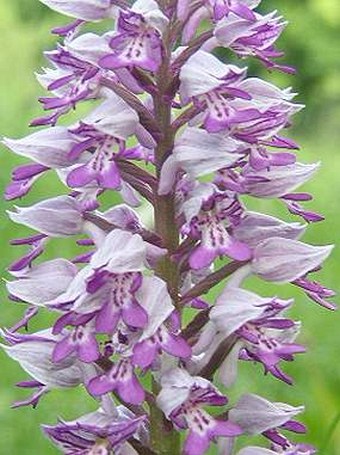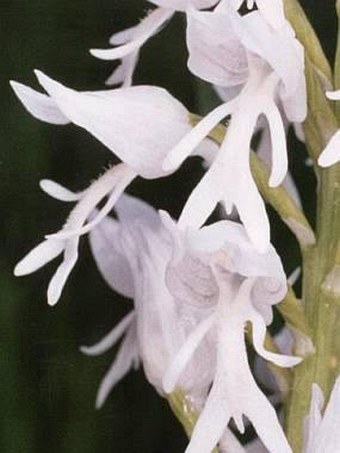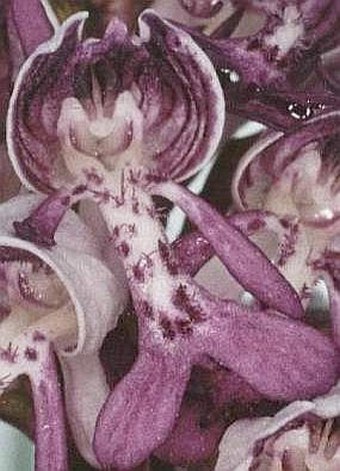 Photos: 20. 5. 2004, 27. 5. and 30. 6. 2005 (Ladislav Hoskovec: Czechia, Southern Moravia, Strabišov-Oulehla), white flowering form – Lubomír Rak (Mělnická Vrutice).