Syn.: Aeonium laxum (Haw.) Webb et Berthel., Aichryson dichotomum (DC.) Webb et Berthel., Sedum dichotomum (DC.) Raym.-Hamet, Sempervivum dichotomum DC., Sempervivum laxum Haw.
Family: Crassulaceae J. St.-Hil.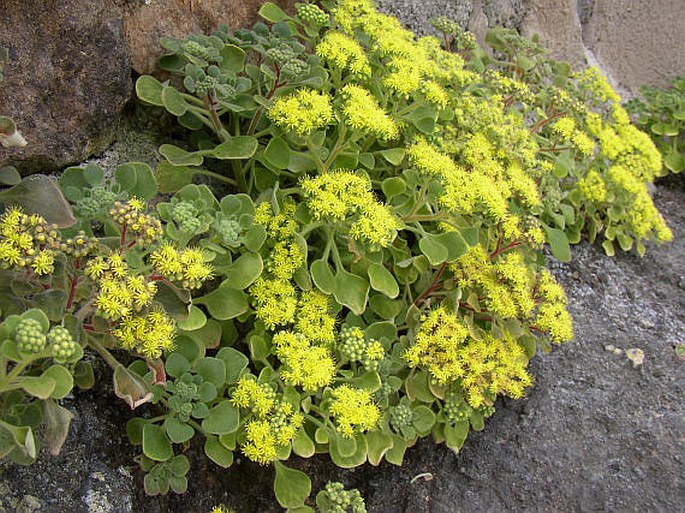 Distribution: Endemic species of the Canary Islands, occurs on all the islands, except Lanzarote – probably the most common species of the genus. Naturalized in Portugal (Serra de Sintra).
Ecology: It grows on damp rocks, cliffs, in rocky crevices and on walls, usually in the forest zone, at elevations from 400 to 1200 m. It blooms from March to June.
Description: Annual or biennial herb, 15–30 cm tall. Stems erect, usually reddish, branched, with suberect, pseudodichotomous branches, hairy. Leaves alternate, petiolate, rhombic-ovate, flat, entire, hairy, without the black glands on the margins of leaves. Flowers in a dichotomous cyme, 9–12-merous, petals free, yellow. Fruits are follicles.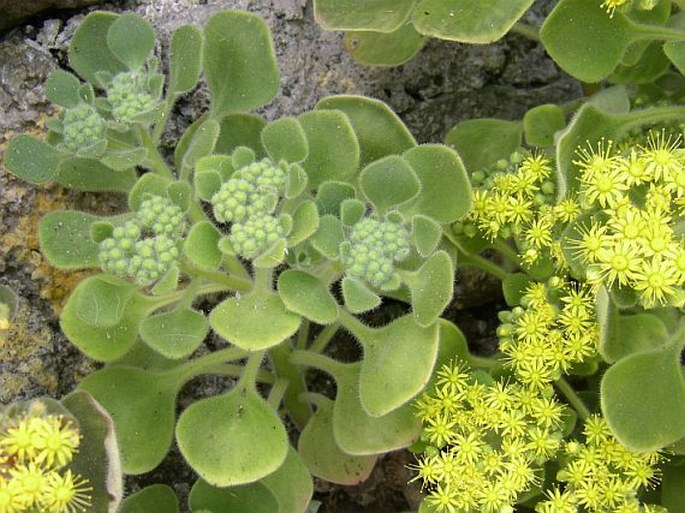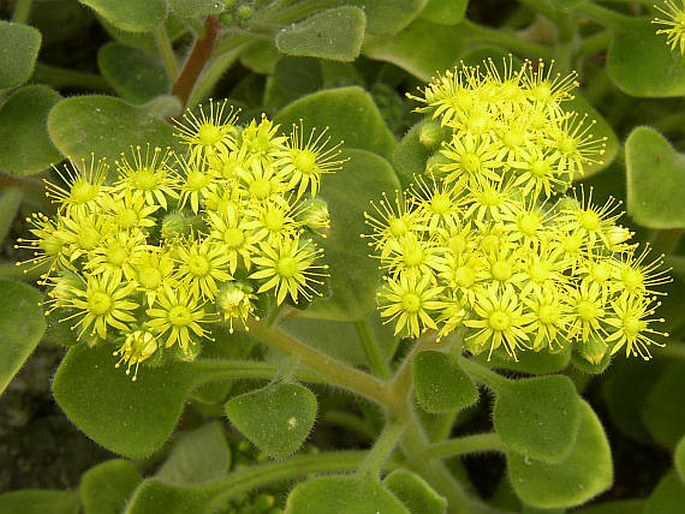 These images were taken in Spain, the Canary Islands, Tenerife, Anaga, Chamorga (March 31, 2006).