Family: Fabaceae Lindl.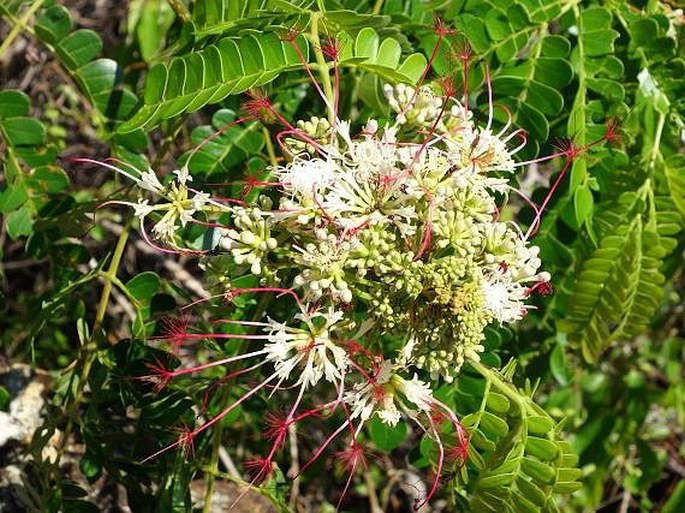 Distribution: Endemic to Madagascar, this species is found in provinces of Antananarivo, Antsiranana, Fianarantsoa, Mahajanga and Toliara. The genus Albizia contains about 120 to 140 species, distributed in tropical and subtropical regions of the Old and New World, 30 species occur in Madagascar, 23 species are endemic to the island.
Ecology: It grows in tropical forests, in wet or dry shrubs, from sea level to 1000 m asl.
Description: Tree, up to 15 m tall, bole to 60 cm in diameter. Leaves alternate, petiolate, compound bipinnate, with 4–14 pairs of leaflets; stipules setaceous, to 4 mm long; leaflets opposite, sessile, 4–23 mm long and 3–11 mm wide, glabrous on both sides, margins glandular, obtuse. Inflorescence pedunculate globose heads, arranged racemosely; flowers sessile or pedicellate; calyx 4 mm long, dentate or shortly lobed; corolla 1 cm long, funnel shaped, petals connate beyond the middle; stamens connate at the base or high up into a tube; filaments elongated, white, rose or purple, anthers small. Pod elliptic-oblong, 8–15 cm long, about 2,5 cm wide; seeds broadly oblong.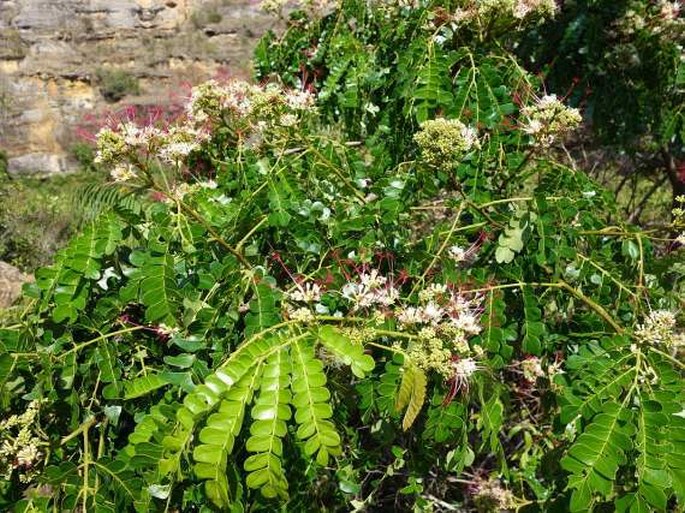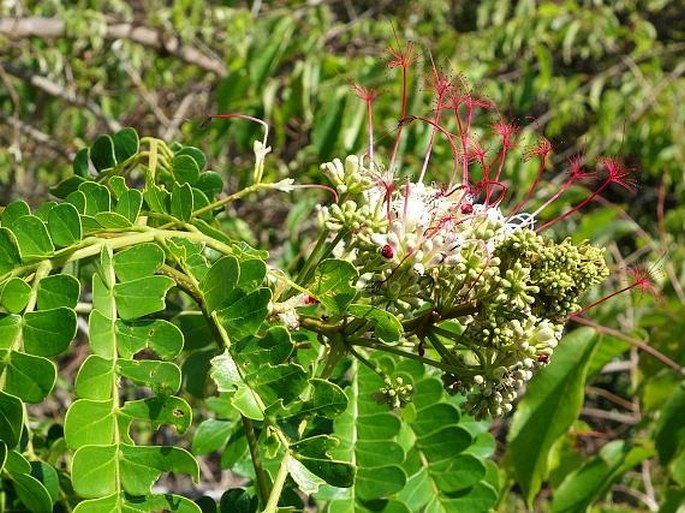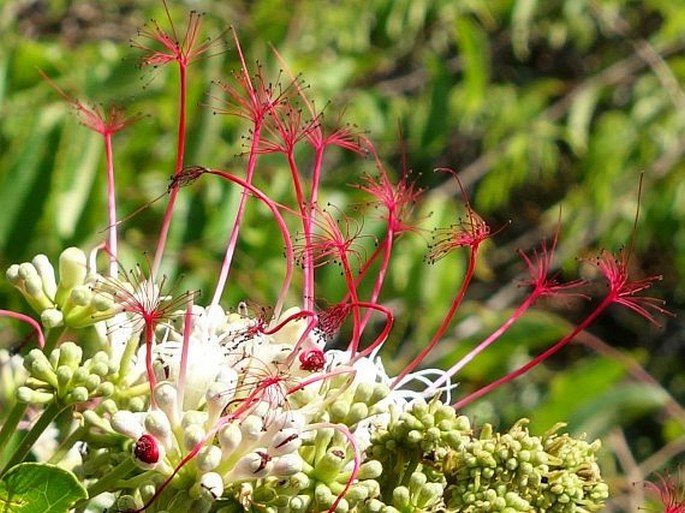 These images were taken in Madagascar, Isalo NP (by Ljuba Procházková, November 1, 2014).