Syn.: Allocarpus integrifolius DC., Alloispermum integrifolius DC., Calea integrifolia (DC.) Hemsl.
Family: Asteraceae Bercht. et J. Presl
Distribution: The Mesoamerican species – from central and southern Mexico (from Durango to Chiapas) through Guatemala to Nicaragua.
Ecology: It grows in montane forests, pine-oak forests, thickets, also in disturbed sites, along roadside, at elevations from 600 to 2500(–2700) m asl. Blooms from December to May.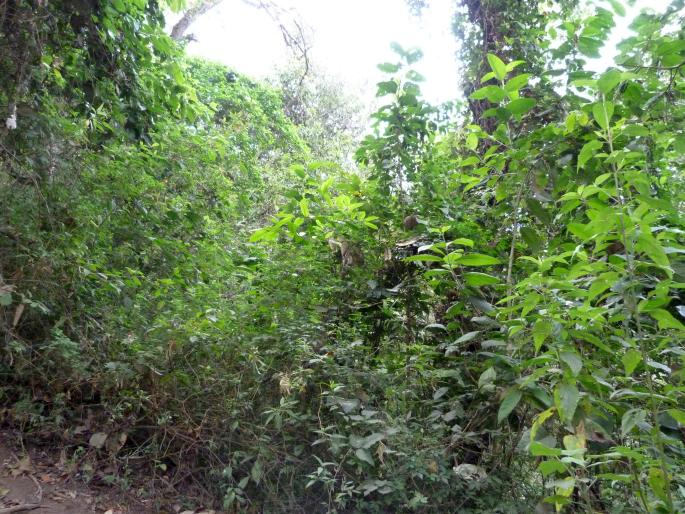 Description: Perennial herb to subshrub, 1–4(–7) m tall. Stems usually few-branched, hirsute or pilose to glabrate. Leaves opposite, petiolate, lanceolate to ovate, (2–)5–10(–16) cm long and 1–4.5(–6) cm wide, adaxial surface scabrous to glabrate, abaxial sparsely to densely pilose to glabrate, veins raised, base obtuse to rounded, margins entire to few-serrate, apex acuminate to attenuate. Inflorescence axillary, corymbiform-paniculate; peduncles 1–5(–10) mm, pilose; involucre (2.5–)3–4.5 × 3–4.5 mm, campanulate; phyllaries 15–20, 1.5–4.5 mm, ovate, acute to obtuse; paleae 3–5 mm, lanceolate. Ray florets (4–)5–8(–12), white, disk florets (10–)12–30, (2.5–)3-5 mm long, yellow. Cypselae 1–1.5 mm long, with pappus.
Note: The genus Alloispermum contains about 10 species distributed from Mexico to South America.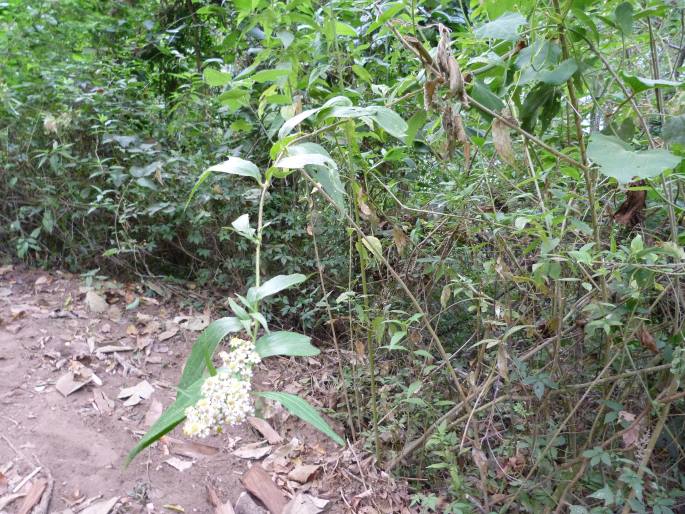 These images were taken in Guatemala, Volcán San Pedro (by Jindřiška Vančurová, February 2, 2015).