Syn.: Antennaria carpatica var. pulcherrima Hook.
Family: Asteraceae Bercht. et J. Presl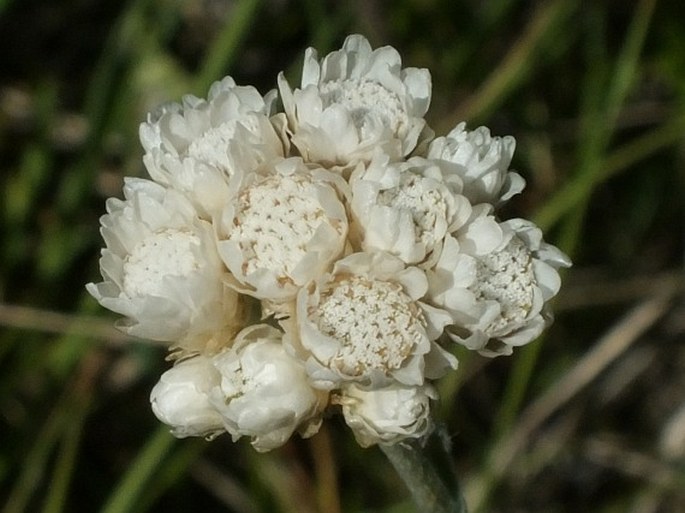 Distribution: North American species occurring from Alaska throughout Canada and in US in northern Rocky Mountain states of Washington, Idaho, Montana, Wyoming, Utah and Colorado.
Ecology: Dry to moist, grassy to rocky slopes, open woods, from lowland to 2500 m. Blooms from May to August.
Description: Perennial herb, dioecious, 20–65 cm tall in flower, from branched rhizomes or caudices, not forming mats. Basal leaves narrowly lanceolate, 50–200 × 4–25 mm, 3–5-nerved, silvery pubescent; stem leaves linear, sessile, up to 100 mm, strongly pubescent. Flower heads in a compact cyme, terminal, about 1 cm across; phyllaries brownish to blackish; male flowers smaller than female, disc florets only, whitish. Fruit is an achene.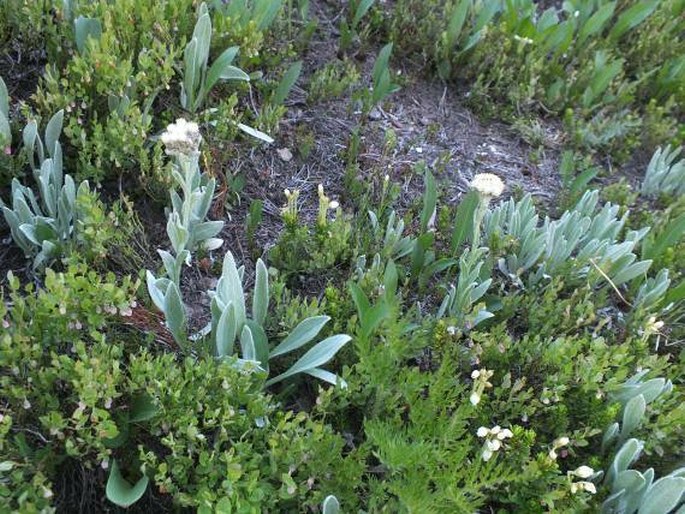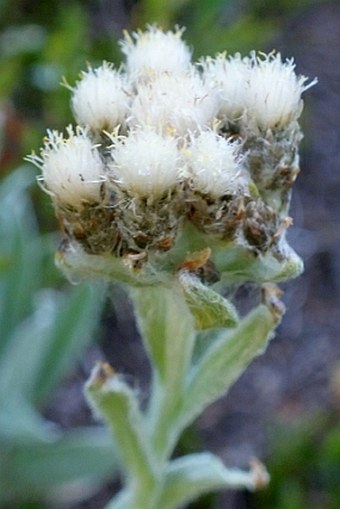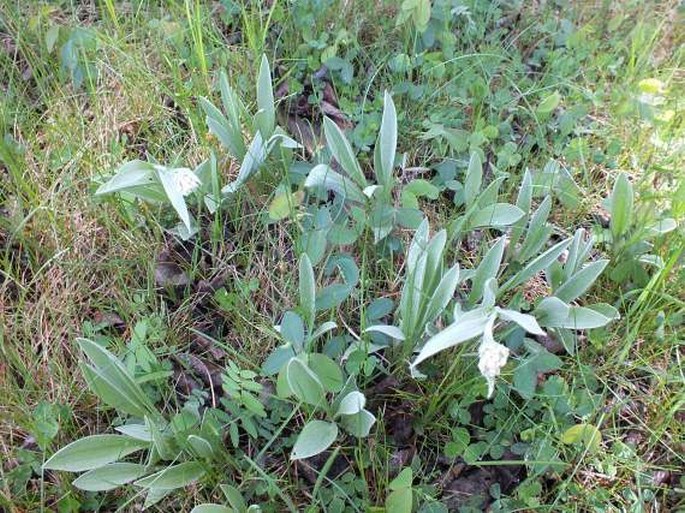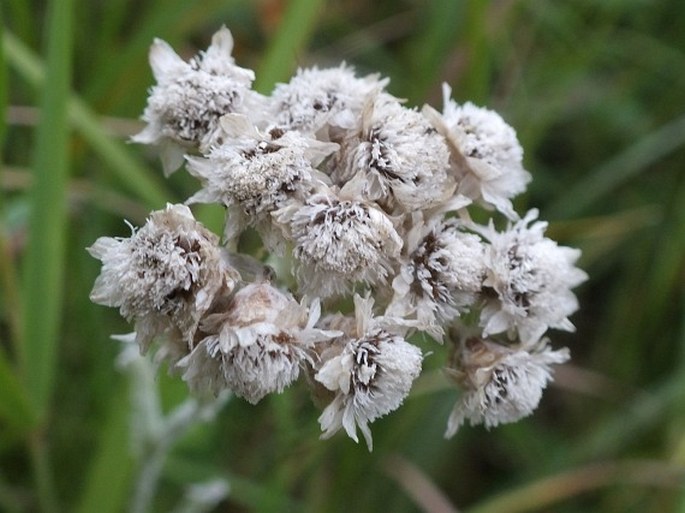 These images were taken in Canada, Alberta, Calgary, Griffith Woods Park (June 22 and August 10, 2015), Canada, Alberta, Kananaskis, Ptarmigan Cirque (June 22, 2015), and Canada, Alberta, Benchlands (June 6, 2015).