Syn.: Arnica bernardina Greene, Arnica bruceae Rydb., Arnica celsa A. Nelson, Arnica exigua A. Nelson, Arnica foliosa Nutt., Arnica greenei A. Nelson, Arnica kodiakensis Rydb., Arnica lanulosa Greene, Arnica macilenta Greene, Arnica maguirei A. Nelson, Arnica ocreata A. Nelson, Arnica rhizomata A. Nelson, Arnica rubricaulis Greene, Arnica stricta A. Nelson, Arnica subplumosa var. macilenta (Greene) A. Nelson, Arnica tomentulosa Rydb.
Family: Asteraceae Bercht et J. Presl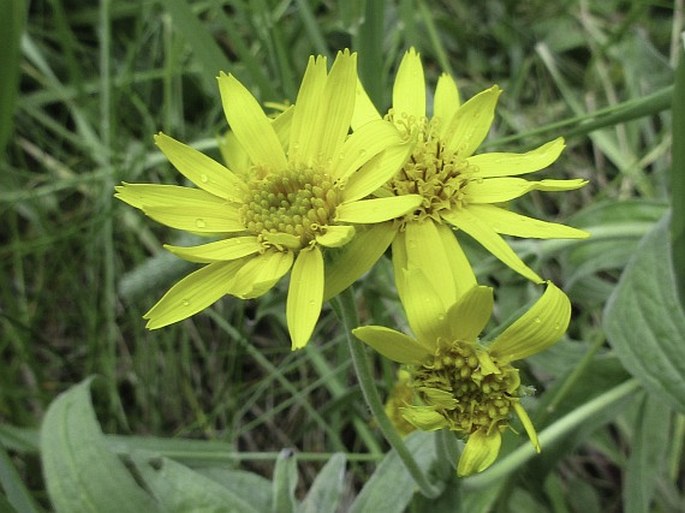 Distribution: Northwestern American species found from Alaska, Yukon, Northwest Territories and throughout Canada to western part of US from Montana to eastern California and northern Arizona. Naturalized in parts of Europe (Austria, Sweden).
Ecology: Moist meadows, thickets, margins of forests, from sea level to 3500 m. Blooms from April to September.
Description: Perennial herb, 20–100 cm tall. Stems erect, usually branched, tomentose, from slender rhizome. Leaves opposite, 5–10 pairs, lower ones short petiolate, upper ones sessile to clasping, lanceolate, 5–25 × 2–6 cm, margins smooth, sometimes slightly toothed, nearly glabrous to tomentose, 3–5 prominent veins. Inflorescence is a panicle of 3–10 heads, 2–5 cm across; involucres campanulate, phyllaries 8–23, linear to narrowly lanceolate, apices with conspicuous tuft of white hairs; ray florets 10–20, yellow, disc florets in a raised cluster, yellow. Fruit is an achene, slightly hairy, with pappus.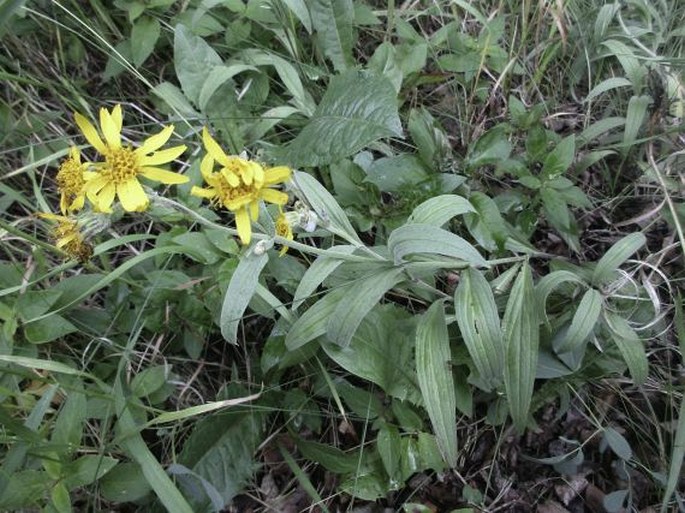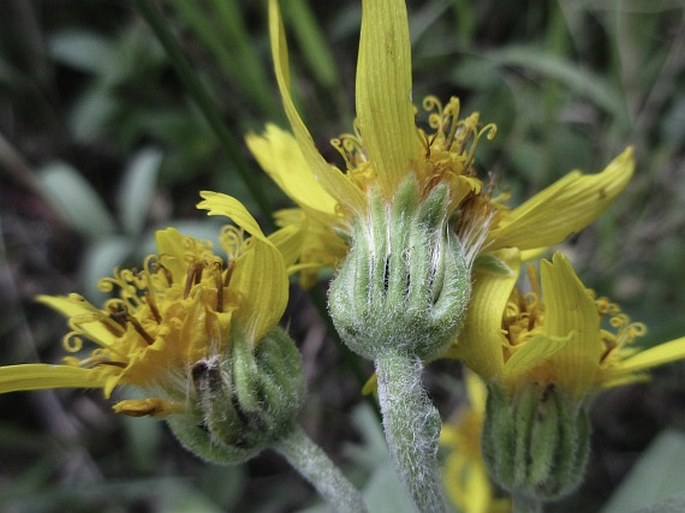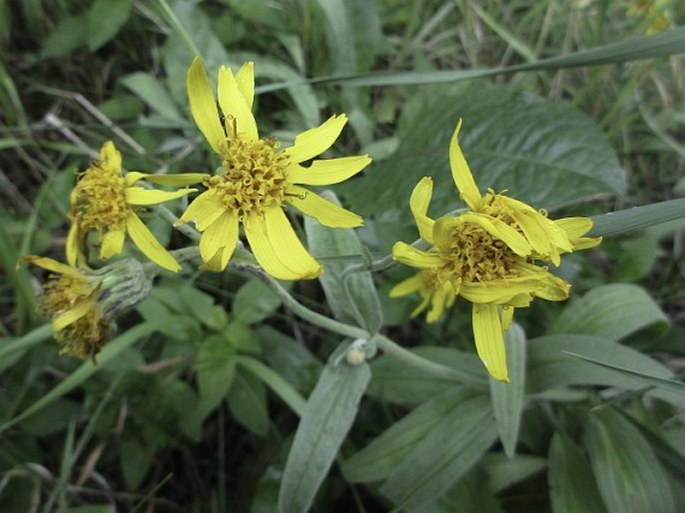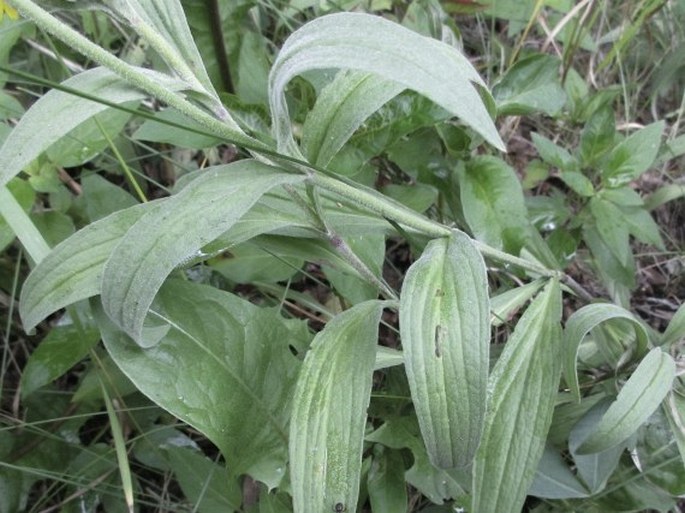 These images were taken in Canada, Alberta, Calgary, Shannon Terrace (July 12, 2016).