Syn.: Atelophragma alpinum (L.) Rydb., Phaca alpina (L.) Piper, Tium alpinum (L.) Rydb., Tragacantha alpina (L.) Kuntze
Family: Fabaceae Lindl.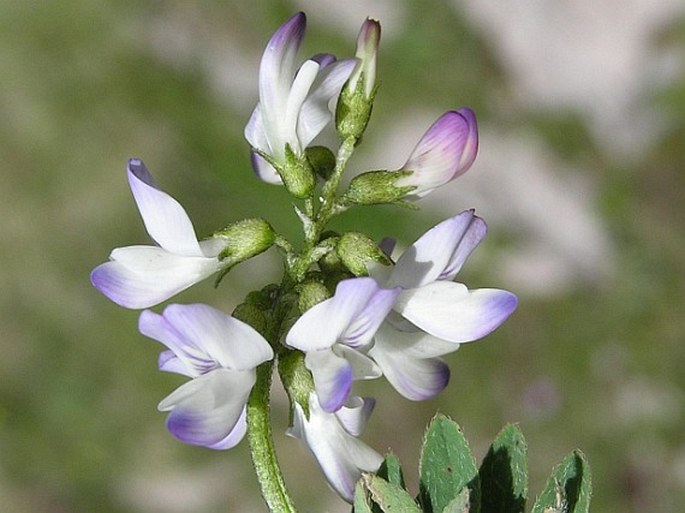 Distribution: Circumpolar, arctic-alpine species found in the arctic and subarctic regions (north of Europe, Asia and North America), southward in the mountains (the Pyrenees, Alps, Carpathians, Caucasus, Pamir, Altay, Rocky Mountains). It is a variable species and several infraspecific taxa have been recognized.
Ecology: It grows on subalpine to alpine meadows, rocks and rocky slopes, in tun­dra, mostly on limestone soils, in the south part of area at altitude of 1500 to 3100 m. It blooms from June to August.
Description: Perennial herb, 5–20 cm tall. Stem prostrate to as­cending, leaves 2–8 cm long, leaflets in 6–12 pairs, lanceolate to narrowly elliptic, 5–15(–20) mm long and 2–5(–7) mm wide, abaxially densely hairy, adaxially glabrous or sparsely hairy. Inflorescence racemose, 5–15-flowered, calyx 4–6 mm, appressed black hairy, petals violet with whitish base, 9–13 × 6–7.5 mm. The fruit is a legume, 7–13 mm long.
Threat and protection: This species is strictly protected in Slovakia, in US states of Maine, Minnesota and Wisconsin it is endangered plant.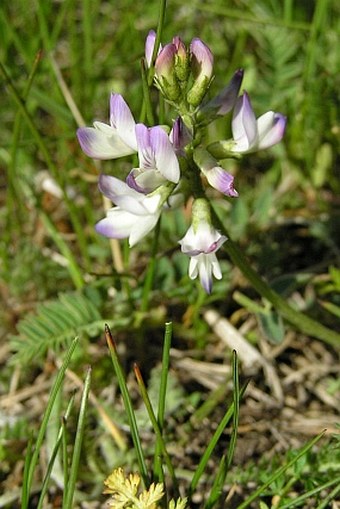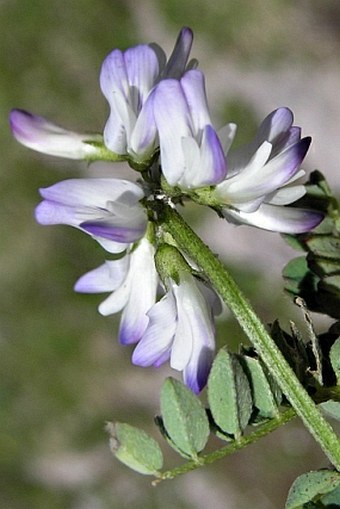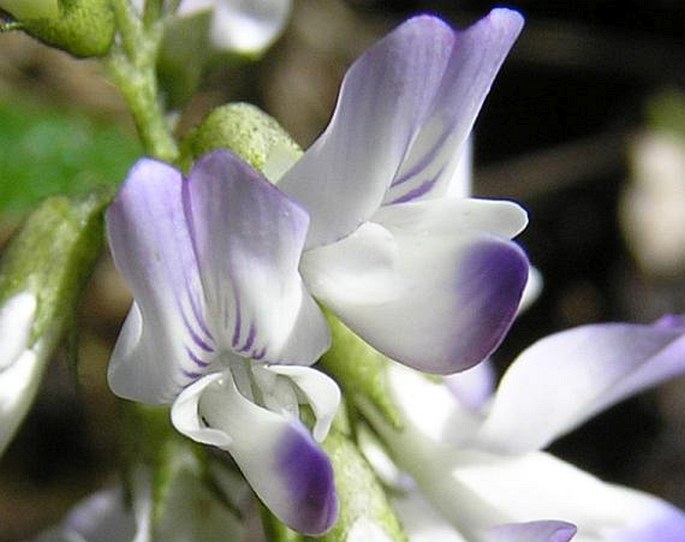 These images were taken in Italy, the Dolomites, Canazei (June 20, 2005).