Syn.: Astragalus triphyllus Pursh, Orophaca caespitosa (Nutt.) Britton, Phaca caespitosa Nutt., Phaca triphylla Eaton et Wright, Tragacantha triphylla Kuntze
Family: Fabaceae Lindl.
Distribution: Species of a part of Northamerican prairies, found in foothills of Rocky Mountains, from southern Alberta to the west of Manitoba, south to Utah and western Kansas. In the state of Wyoming, in vicinity of the town of Dubois, the species grows as a variety A. gilviflorus var. purpureus.
Ecology: It grows in the prairie, on dry and rocky slopes. It blooms from May to July.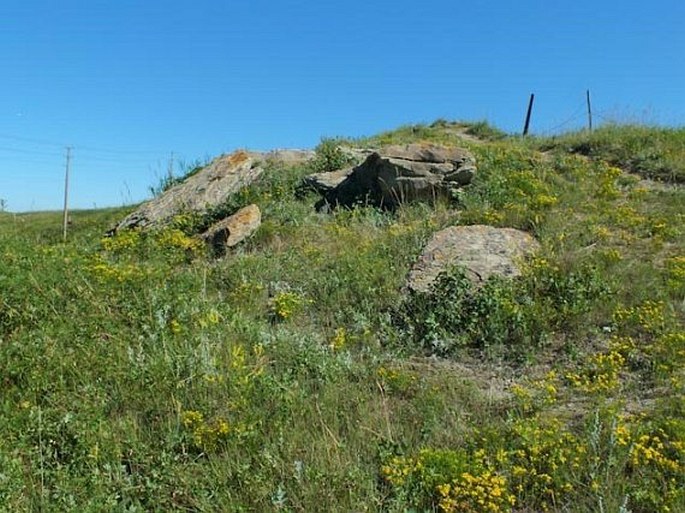 Description: Perennial herb or subshrub with woody stem up to 5 cm long, of cushion habit, covered with woolly hairs. Leaves are alternate, numerous, compound with 3 leaflets; leaflets elliptical to oblong or lance-shaped, 12–20 mm long, silvery green owing to the presence of silky hairs. Flowers are solitary or in pairs in axils of the leaves, 20–30 mm long, calyx is silvery hairy, corolla white to yellowish, sometimes with purplish pattern. The keel is purple and shorter than wings as all other Milkvetches. The fruit is an oval legume about 15 mm long, covered with silky hairs.
Notes: Cushion Milkvetch plants were used by native people as rattles for ancient ceremonial occasions. The dry seed pods make great noise-makers.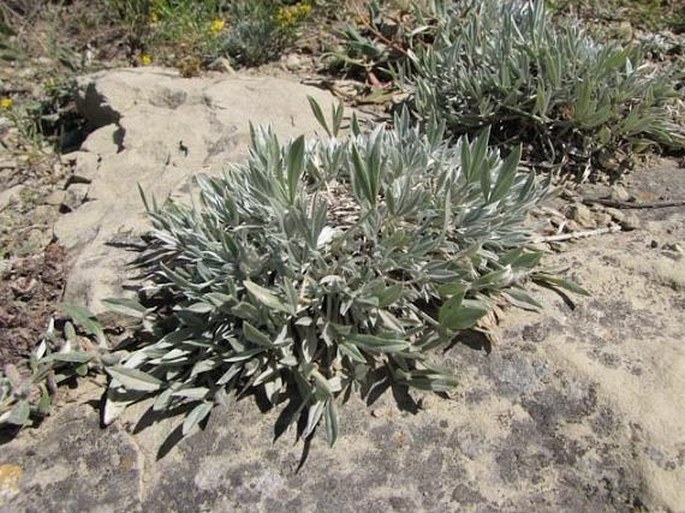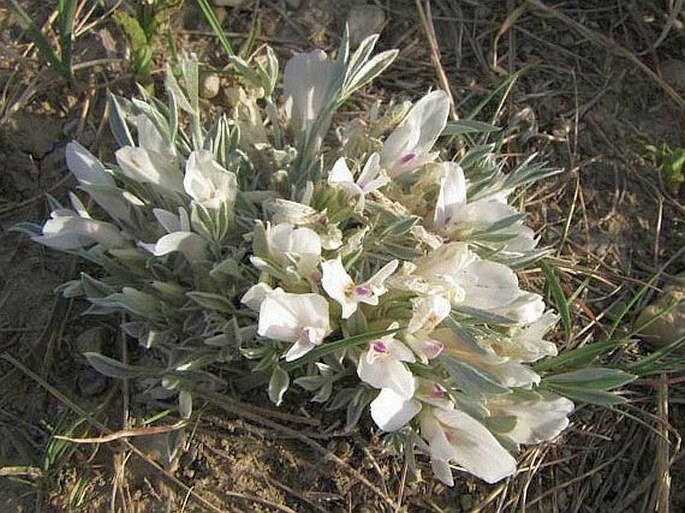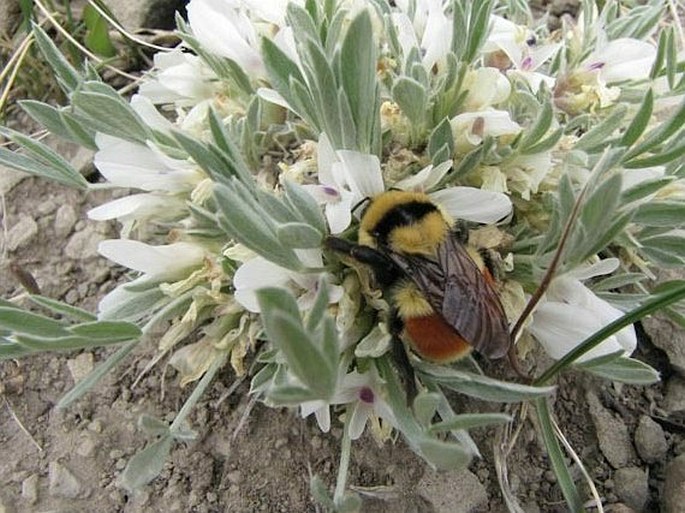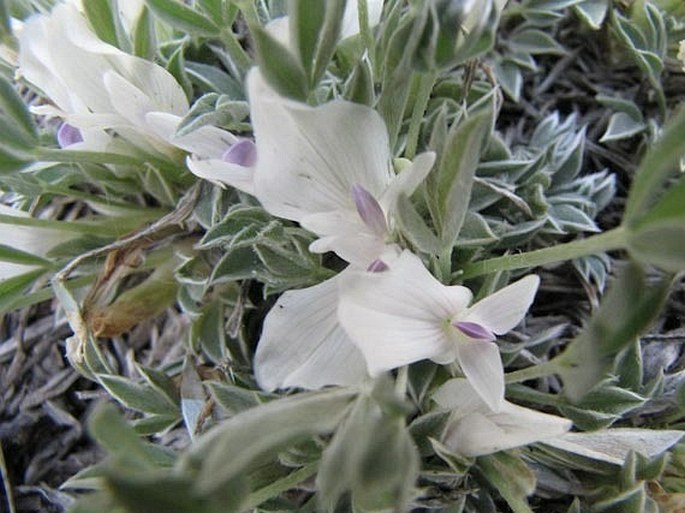 These images were taken in Canada, Alberta, Calgary, Twelve Mile Coulee Natural Environment Park and Confluence Park (May 13, 2013).