Syn.: Alyssum saxatile auct., Alyssum arduini Fritsch
Family: Brassicaceae Burnett
Distribution: Central Europe (subspecies A. saxatilis subsp. saxatilis only in the Mediterranean).
Ecology: It grows on sunny rocks and old walls, from lowlands to foothills. It flowers from April to May.
Description: A perennial herb with an erect stem, 10–40 cm tall. The grey-felted leaves are petiolate, oblanceolate to lanceolate, the flowers are in dense corymbs, petals golden yellow.
Threat and protection: The Golden Alison is an endangered species in Czechia.
Use: Often cultivated, especially as rock garden plant.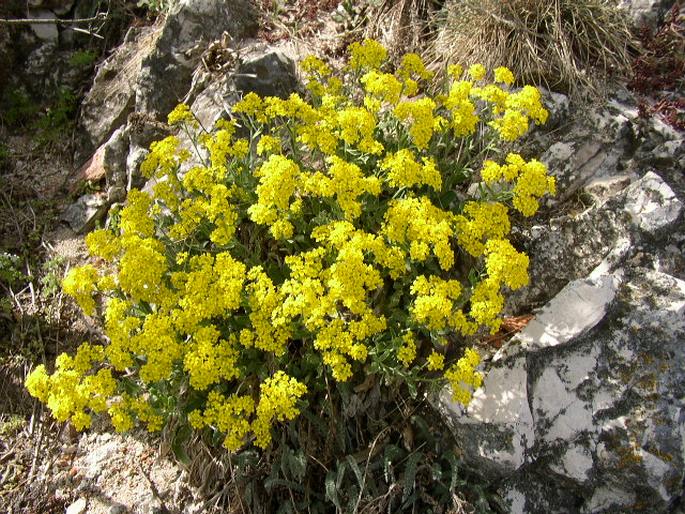 These images were taken in Czechia, Moravia, Pavlovské vrchy, Děvín (from April 26 to June 8, 2003).