Syn.: Begonia barborkae Halda, Begonia coriacea A. DC., Begonia tominana Golding, Begonia rosiflora Hook. f.
Family: Begoniaceae C. A. Agardh
Distribution: Andean species. This species occurs in southern Peruvian regions of Apurimac, Cuzco, Huancavelica, Puno, and in Bolivian departments of La Paz, Cochabamba, Tarija and Chuquisaca.
Ecology: Grows on shady rocks, rocky slopes and old walls, in the Yungas vegetation, at altitudes from 2000 up to 4000 m.
Description: Perennial, acaulescent herb with tuberous roots. Leaves on short, stout, pilose petioles, orbicular or broadly ovate-cordate, upper surface dark green, under pale, margins red and ciliate. Scape erect, terete, 2-flowered, bracts membranous, oblong, rose-red. Flowers bright cinnabar-red, male flower largest, perianth segments 4, ovate, stamens very numerous, female flower with 5 tepals, ovary green, style trifid. Fruit is a capsule.
Usage: This species was brought to Europe in 1866 from the Peruvian Cusco. Together with some other species (Begonia boliviensis, B. pearcei) it was involved in the breeding of popular garden hybrids of Begonia ×tuberhybrida.
Note: The generic name refers to Michel Bégon (1638–1710), French collector of plants.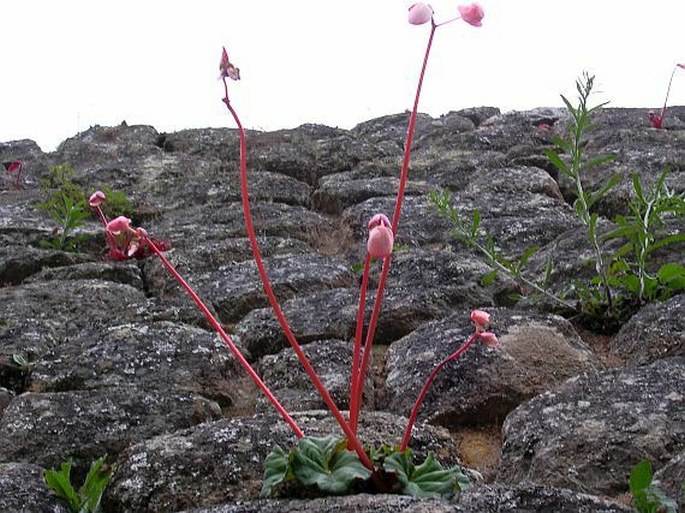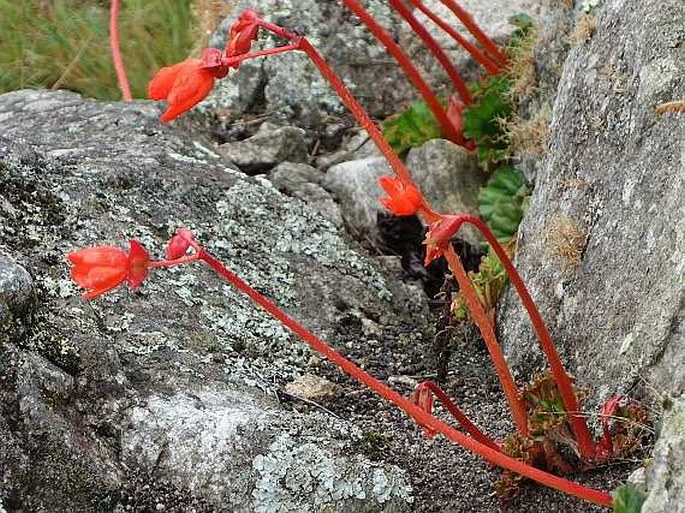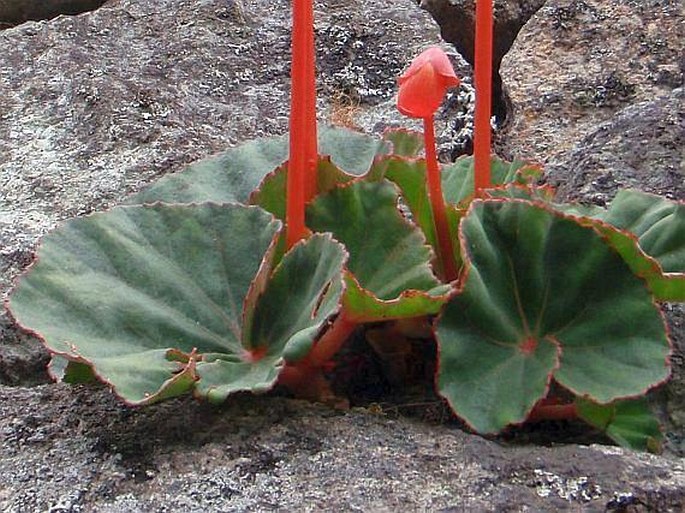 These images were taken in Peru, in the vicinity of Machu Picchu (by Jindřiška Vančurová, October 7, 2008, and by Ljuba Procházková, October 5, 2013).