Syn.: Centaurium perfoliatum (L.) E. H. L. Krause, Chironia perfoliata Salisb., Chlora perfoliata L., Gentiana perfoliata L.
Family: Gentianaceae Juss.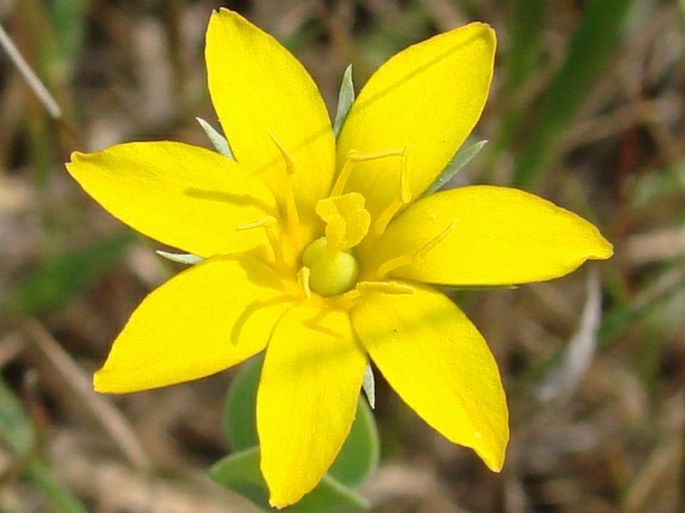 Distribution: Mediterranean region, Western and Central Europe (from the Great Britain through southern Germany to the Balkans). It was introduced to the Azores, northern Argentina and Uruguay.
Ecology: It grows on grassy meadows, pastures, forests margins, also on sandbanks, usually near sea level but occasionally up to an elevation of about 1500 m. It blooms from April until September.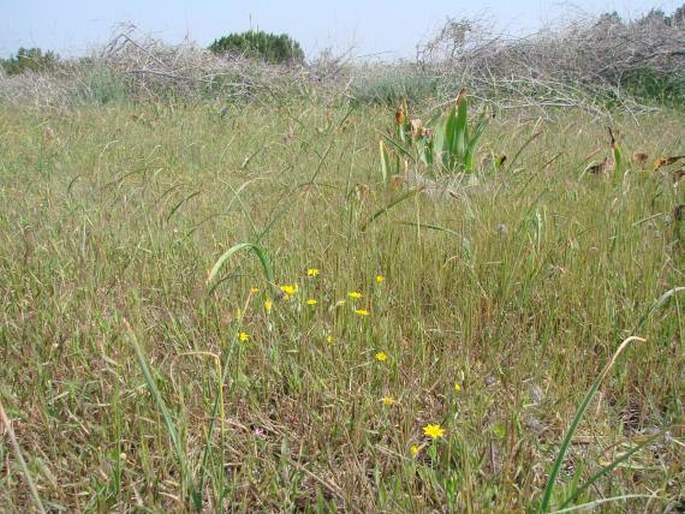 Description: Annual herb, 10–40(–60) cm tall. Stem erect, glaucous, leaves 5–30 mm, ovate to triangular, the basal obtuse, not connate at base, cauline leaves opposite, 5–30 mm long and 14–18 mm wide, not or scarcely narrowed towards the base. Flowers (6–)8–15 mm, 6- to 8-merous, calyx deeply divided into 6–12 linear lobes, corolla rotate, yellow. Fruit is a capsule.
Note: The species is variable, several subspecies are recognized (B. p. subsp. serotina, subsp. grandiflora, subsp. imperfoliata), which are sometimes treated as full species – e.g. B. acuminata (syn. B. perfoliata subsp. serotina).
The genus Blackstonia is named after the English apothecary John Blackstone (1713–53).
These images were taken in Cyprus, British Sovereign Base Area of Akrotiri (April 1, 2010).