Syn.: Boletus mirabilis Murrill, Ceriomyces mirabilis Murrill, Heimioporus mirabilis (Murrill) E. Horak, Xerocomus mirabilis (Murrill) Singer
Family: Boletaceae Chevall.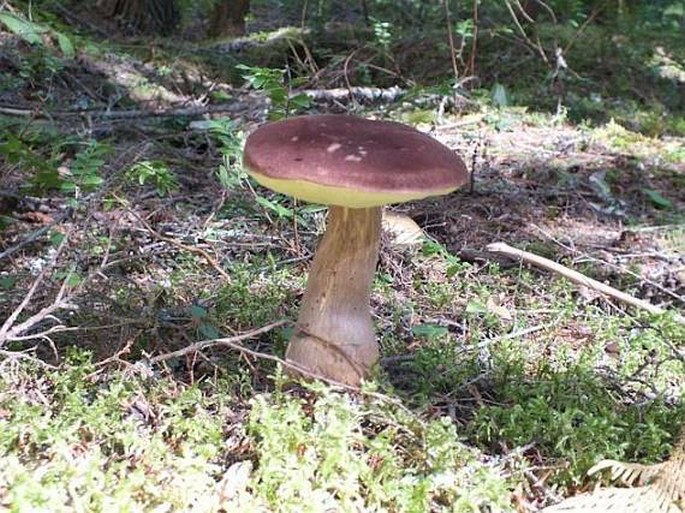 Distribution: Amphipacific species found in coastal regions of the Pacific Ocean in North America and eastern Asia. Murill's description is from 1912 from collection in vicinity of Seattle, Wa.
Ecology: Fruiting from from the end of summer to autumn in coniferous forests, in North America mostly in forests with dominant Tsuga, T. heterophyla and T. mertensiana and/or Douglas Fir (Pseudotsuga menziesii) and Western Red Cedar (Thuja plicata). Frequently found close to or on top of fallen, rotting conifers.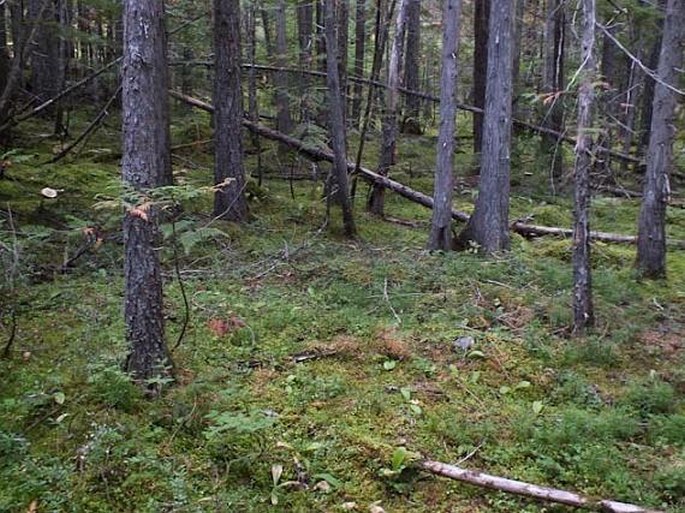 Description: Cap grows to 15 cm across, reddish-brown, maroon or chocolate-brown colour, fleshy with granulose to plush-like surface, margin often hung with fragments of tissue. Pores fairly large, 1–2 mm, pale yellow, with age to greenish yellow, not blueing when bruised; tubes also yellow. Stalk 7–20 cm tall, 1–5 cm thick, usually club-shaped, thicker towards base, dark brown to maroon brown, sometimes with yellow, buff or beige streaks, firm and often roughened, pitted or longitudinally ridged, base frequently with yellow mycelium. Spores olive-brown.
Edibility: Edible and delicious.
Note: Genus Boletellus includes about 50 species found mostly in subtropics but some are found in temperate and tropical regions. It is related to European Boletus and it was described by American mycologist William Alphonso Murrill in 1909.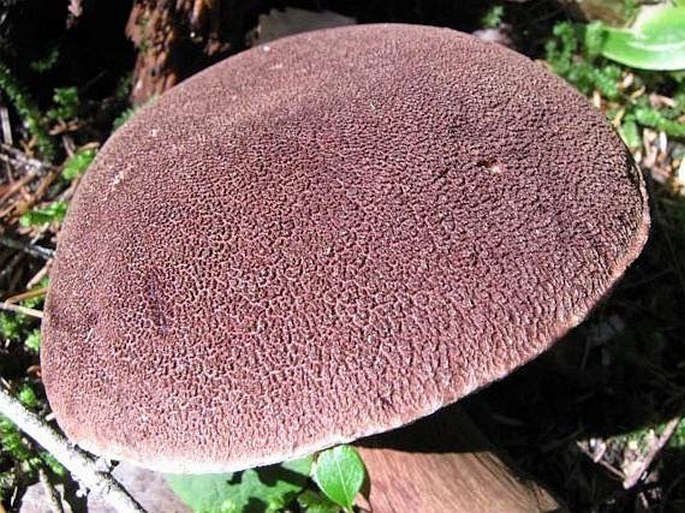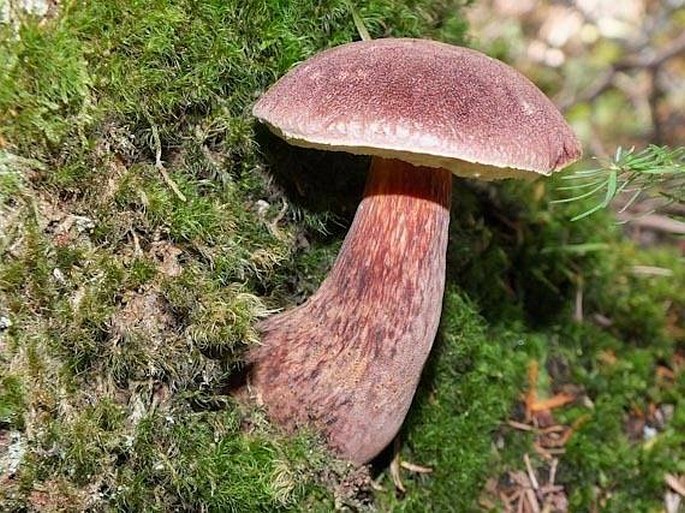 These images were taken in Canada, British Columbia, Burton (September 2013).