Dear readers,
the Natural Science Society (Prague, the Czech Republic) and the online magazine BOTANY.cz are pleased to announce the competition for the Best Botanical Illustration of the year 2012. Co-organizers of the competition are the Institute of Experimental Botany of the Academy of Sciences of the Czech Republic, Department of Experimental Plant Biology at the Charles University in Prague, Department of Philosophy and History of Science at the Charles University in Prague, the Prague Botanic Garden and the Granit publishing house. It is already the third year of this competition (past award winners: 2010, 2011).
Competition rules:
The competition is open to all aged 15 years old or over. To enter the competition, you must create two illustrations: the first one should depict any existing plant species, the second one should depict the Corn Cockle (Agrostemma githago). Art technique and size of images are not restricted.
Both your botanical illustrations should be scanned and sent by e-mail to us at BOTANY.cz – info(at)botany.cz. Your images will be published on the Czech version of our website. Do not forget to introduce yourself a bit in the mail, tell us a few words about yourself. Then you have to send the originals to our office. As in previous years of the competition, there will be an exhibition of competition entries in the Botanical Garden of Prague.
Please, send us your illustrations by November 30, 2011. All the works will be evaluated by a highly qualified independent jury.
We look forward to meeting you at the awards ceremony in spring 2012!
The participants of Competition for 2012:
Ludmila Businská (CZ)
Lenka Cycoňová (CZ)
Veronika Bartošová (CZ)
Kateřina Mášová (CZ)
Marcela Krystýnová (CZ)
Markéta Hanulíková (CZ)
Jana Táborská (HU)
Hilary Neil (GB)
Anna Nová Kučerová (CZ)
Zuzana Klagová (SK)
Hana Tůmová (CZ)
Václava Arnoštová (CZ)
Renata Grošaftová (CZ)
David Vojtuš (CZ)
Chiara Michelotto (I)
Michaela Malečková (CZ)
Veronika Daňková (CZ)
Jiří Polčák (CZ)
Svetozár Košický (SK)
Pavla Dvorská (CZ)
Mariana Felnerová (CZ)
Tereza Samková (CZ)
Lada Stará (CZ)
Markéta Petričáková (CZ)
Tomáš Figura (SK)
Jiří Zámečník (CZ)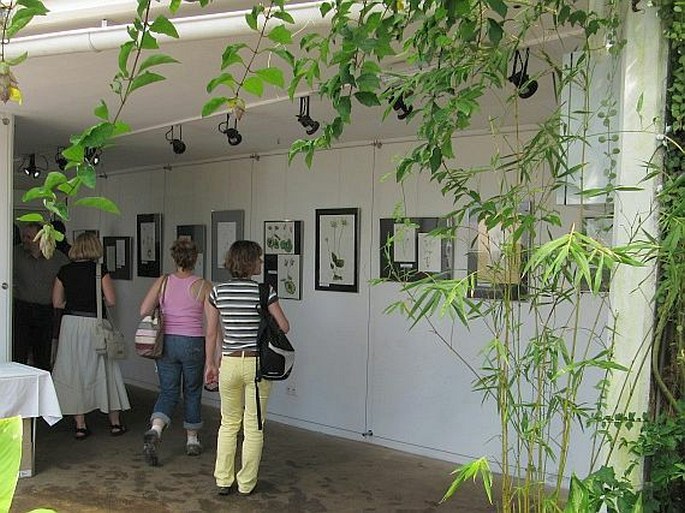 The organizers and sponsors of the competition: