Syn.: Favratia zoysii (Wulfen) Feer
Family: Campanulaceae Juss.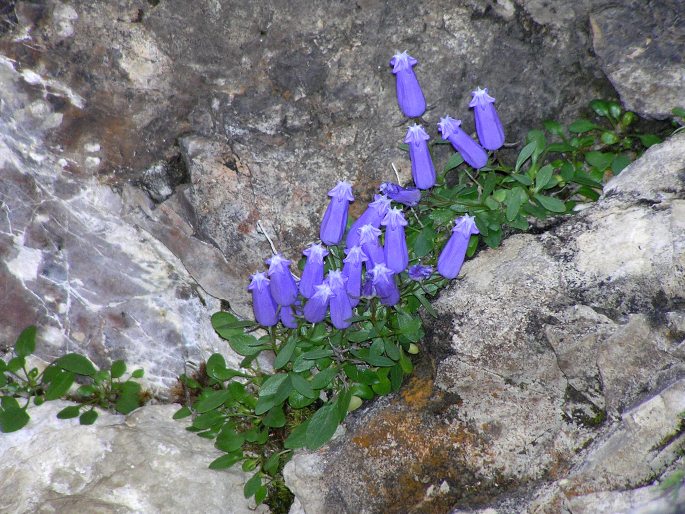 Distribution: The Zois' Bellflower is endemic to the southeastern Alps – Slovenia, northeastern Italy, southern Austria.
Ecology: It grows in limestone rock crevices, from subalpine to alpine zones, up to 2300 m above sea level. Flowers from July to September.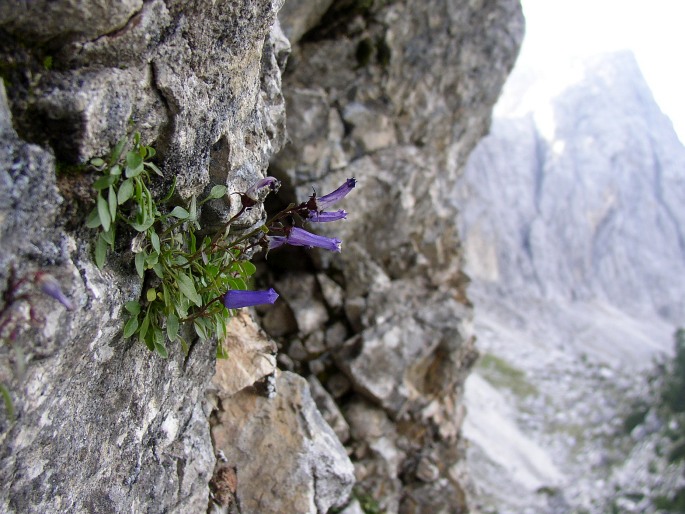 Description: A perennial herb with decumbent stem, 5–10 cm high. The basal leaves are petiolate, ovate, stem ones are obovate, lanceolate or linear. The tubular flowers are arranged one to three for each stem, 1.5–2 cm long, blue, the mouth of the tubular corolla is not open as is usual in other Bellflowers, but is narrowed and ends in a five point starlet. The fruit is a capsule.
Threat and protection: The Zois' Bellflower is added to the Slovene Red List of endangered species, protected by law in Austria. This species is simultaneously protected by the Council Directive 92/43/EEC on the conservation of natural habitats and of wild fauna and flora.
Note: A relict of the Tertiary Period. It was found by botanist Karel Zois in the Bohinj Alps and on Mt. Storžič in 1789. The plant is rarely seen in gardens.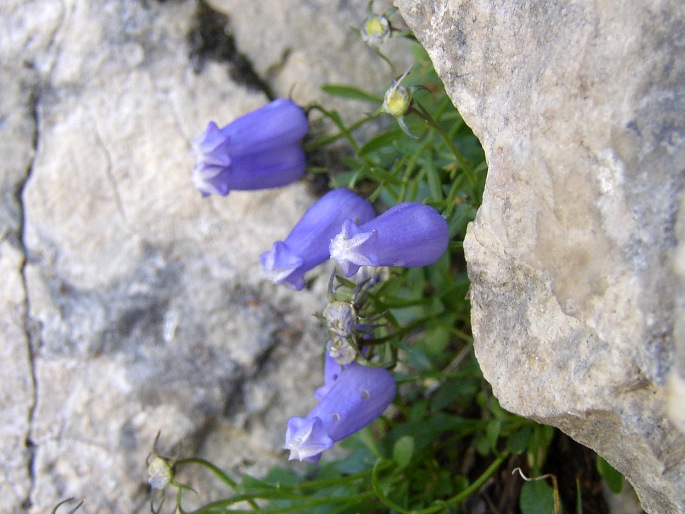 These images were taken in Slovenia, the Julian Alps, Mala Mojstrovka (September 4, 2005).