Family: Corylaceae Mirbel; Betulaceae S. F. Gray


Distribution: Characteristic species of the late Tertiary Period, historically grew almost throughout Eurasia, was also recorded in North America and Greenland.
Ecology: It grew in deciduous forests of temperate and subtropical zones.
Description: Tree, fossil leaves are petiolate, variable in shape, mostly ovate, up to 12 cm long, with up to 12 pairs of veins of the second order, leaf base rounded or slightly cordate, margin serrate. The fruit is a small nut, partially surrounded by a three-pointed leafy involucre. Its shape is an important diagnostic feature for distinguishing different types of fossil hornbeam.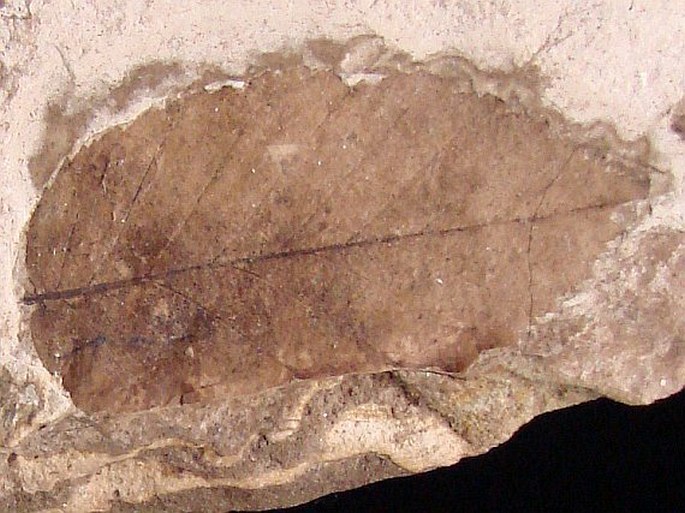 These images of leaves from Bechlejovice (Czechia) were taken in the Gallery of minerals and fossils "Geosvět Praha".