Syn.: Imerinorchis hologlossa (Schltr.) Szlach.
Family: Orchidaceae Juss.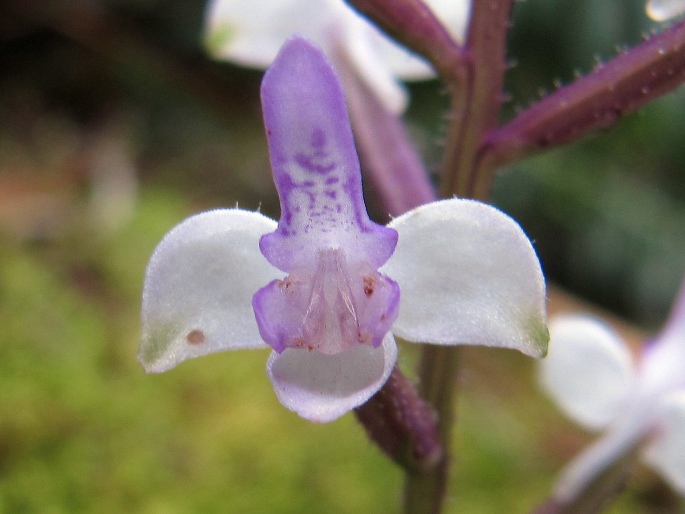 Distribution: This species is often presented as an endemic species of northern Madagascar (Antsiranana), but also occurs on the Mascarene island of Réunion. There are several varieties.
Ecology: Terrestrial plant, grows in montane forests, at elevations around 2000(–2600) m.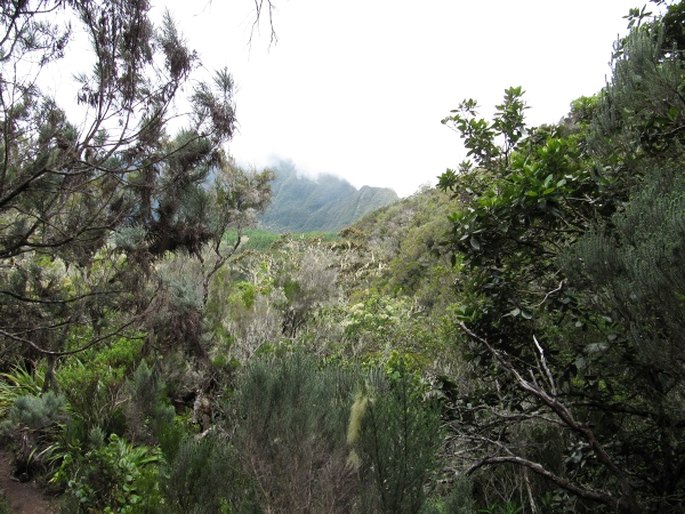 Description: A perennial herb with underground tubers, 12–22 cm high. The stem is erect, unbranched, basal leaf is solitary, lanceolate to elliptic. Flowers up to 16 mm long, non-resupinate, sepals 5–6.5 mm long, white to lilac, sparsely glandular, lip entire, ligulate, 7–8 mm long and 3–4 mm wide, with pink or mauve dark spots, spur is narrowly cylindrical, about 6.5 mm long. The fruit is a capsule.
Threat and protection: This species is protected by the Convention on International Trade in Endangered Species of Wild Fauna and Flora (CITES).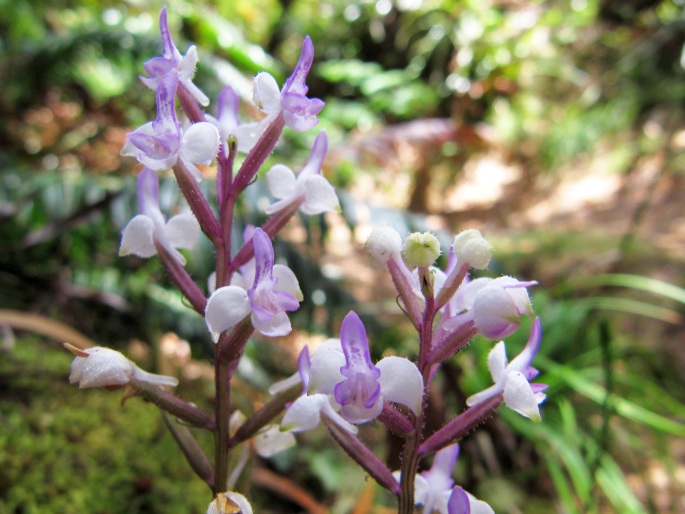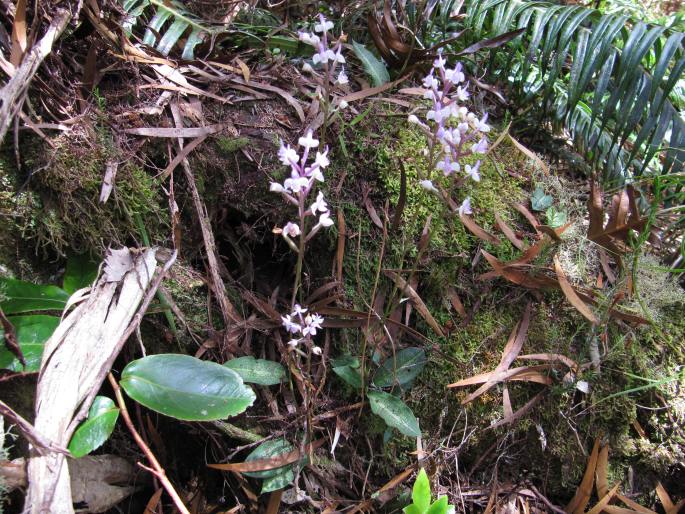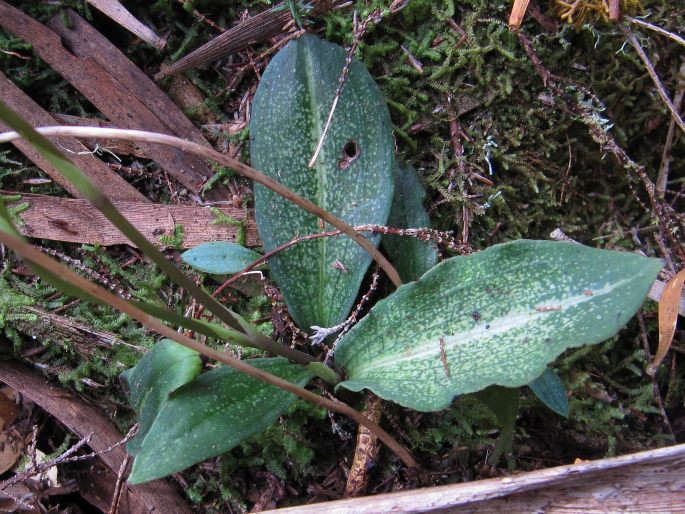 These images were taken in Réunion, Forêt de Bébour (by Věra Svobodová, November 21, 2010).