Syn.: Dactylorchis foliosa (Rchb. f.) Verm., Dactylorchis orientalis subsp. foliosa (Rchb. f.) Klinge, Dactylorhiza incarnata subsp. foliosa (Rchb. f.) H. Sund., Orchis foliosa Sol. ex Lowe, nom. illeg., Orchis latifolia var. foliosa Rchb. f., Orchis maderensis Summerh., Orchis orientalis subsp. foliosa (Rchb. f.) Klinge
Family: Orchidaceae Juss.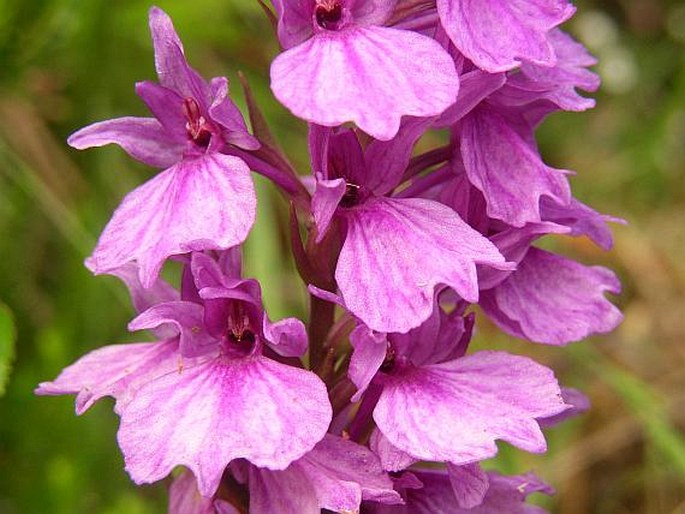 Distribution: An endemic species of Madeira.
Ecology: It grows in humid slopes and rocky cliff in the Laurisilva, from altitudes of 500–1 100 m, rarely higher (up to 1500 m). Blooms from May to July.
Description: A perennial herb with an upright stem up to 80 cm high, lanceolate to oblong-lanceolate leaves up to 35 cm, unspotted, conical inflorescence with 10–50 flowers, flower 1,8–3 cm, purplish-pink to pale pink with darker spots.
Threat and Protection: The Madeiran Orchid is a protected plant by Convention on International Trade in Endangered Species of Wild Fauna and Flora (CITES).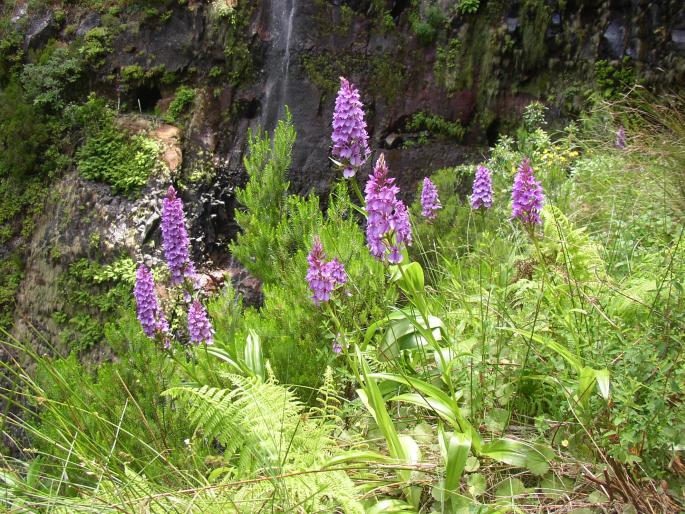 These images were taken in Portugal, island Madeira, Levada do Risco and Boca da Encumeada (June 29 and July 1, 2005).