Family: Asteraceae Bercht. et J. Presl
Distribution: From Mexico through Central America to Colombia. The species is sometimes cultivated for ornament in other countries.
Ecology: It grows in mountain forests and forest margins, at elevations up to about 1800 m asl. It blooms from November to February.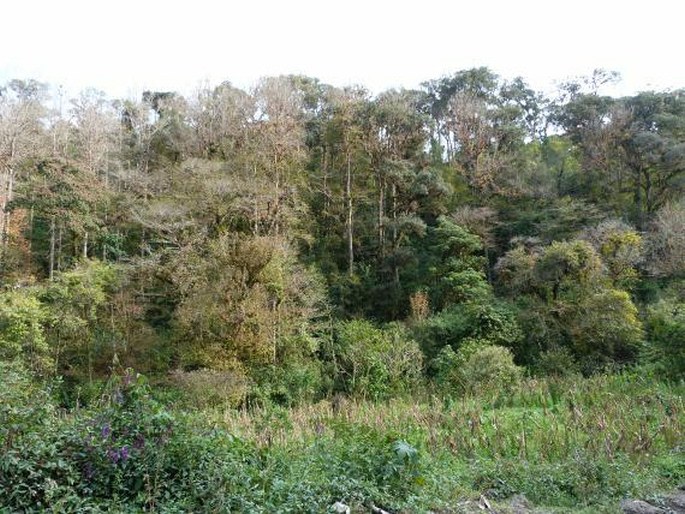 Description: Perennial herb or shrub, rarely a tree, 2–6 m tall, branched from the base. Stems stout, erect. Leaves petiolate, opposite, 35 cm or longer, 2–3-pinnate, leaflets ovate, basally rounded or obtuse, serrate, apically acuminate, appressed puberulent on the veins above, loosely pilose beneath. Inflorescence a terminal, several-flowered panicle; peduncle glabrous. Flower heads large; involucral bracts in 2 series, the outermost oblong, reflexed, to 10 mm long, the innermost twice as long, broadly ovate, scarious, with hyaline margins; ray florets usually 8, ligules elliptical or oblanceolate, white or lavender; disc florets numerous, yellow. Achene 13–17 mm long, linear or oblanceolate.
Note: The Tree Dahlia was first collected in 1863 by Benedikt Roezl (1824–85), the Czech orchid collector and traveller.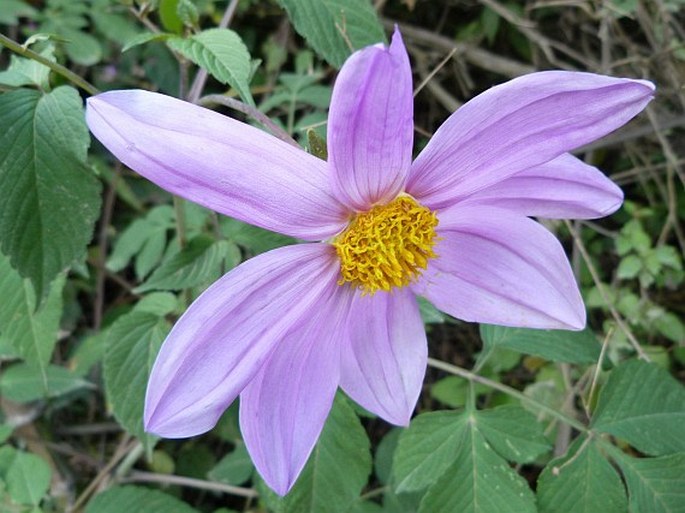 These images were taken in Guatemala, Nebaj (by Jindřiška Vančurová, February 7, 2015).