Syn.: Amerimnon ecastophyllum (L.) Standl., Dalbergia ecastaphylla (L.) Taub., orth. var., Dalbergia ecastophyllum (L.) Taub., orth. var., Ecastaphyllum brownii Pers., Ecastaphyllum ecastophyllum (L.) Britton , Ecastaphyllum molle Miq. , Hecastophyllum brownei Kunth, Hedysarum ecastaphyllum L., Pterocarpus ecastaphyllum (L.) L., Pterocarpus ecastaphyllum Vell., Pterocarpus ecastaphyllum (L.) Murray
Family: Fabaceae Lindl.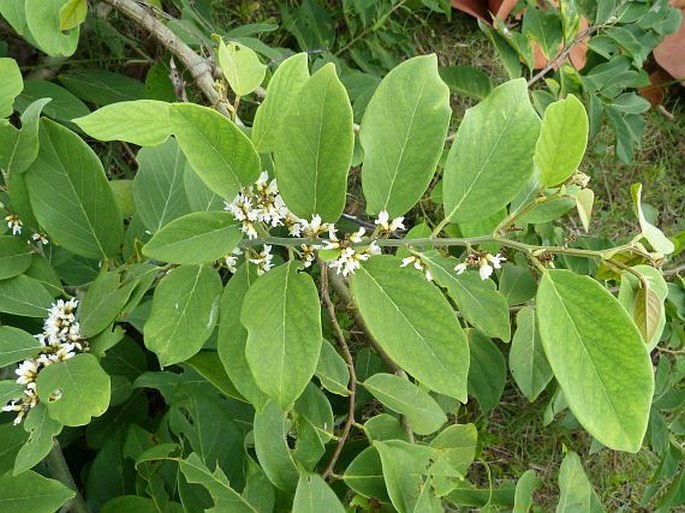 Distribution: West tropical Africa, from Senegal and Guinea-Bissau through Ghana and Cameroon to Gabon and Angola, also southern Asia (West Bengal), and tropical America, from southern Florida through Caribbean and Central America to northern South America (Colombia, eastern Peru, Venezuela, French Guiana and Brazil – Amazônia, Mata Atlântica).
Ecology: It grows in coastal scrub, coastal sand dunes, mangroves, flooded forests. It blooms from October to April.
Description: Climbing shrub or small tree, up to 7 m tall. Leaves alternate, petiolate, ovate or oblong, 2.5–14 cm long and 2–8 cm wide, coriaceous, obtuse or obcordate at the apex, moderately revolute, puberulent; stipules ovate, up to 0.2 cm long. Inflorescences axilary, the pedicels 1–3 mm long; bracts ovate or reniform, 1–1.5 mm long; calyx campanulate, 3–3.5 mm long; petals glabrous, the standard suborbicular, up to 9 mm long, wings oblong, up to 9.5 mm long, obtuse, keel oblong-rotund, 6–7 mm long, about 3 mm wide. Fruits 1.2–3.5 cm long, up to 2.3 cm wide, obtuse at the apex, constricted medially, obtuse to cuneate at the base.
Note: The genus contains about 200 species in the tropics of the Old and New World.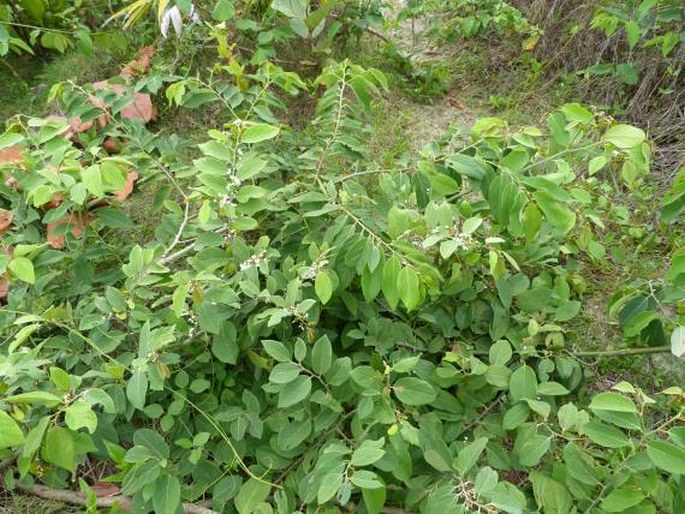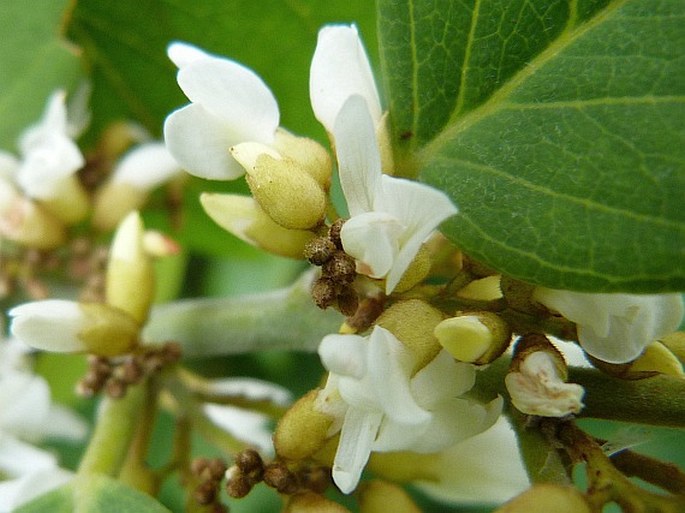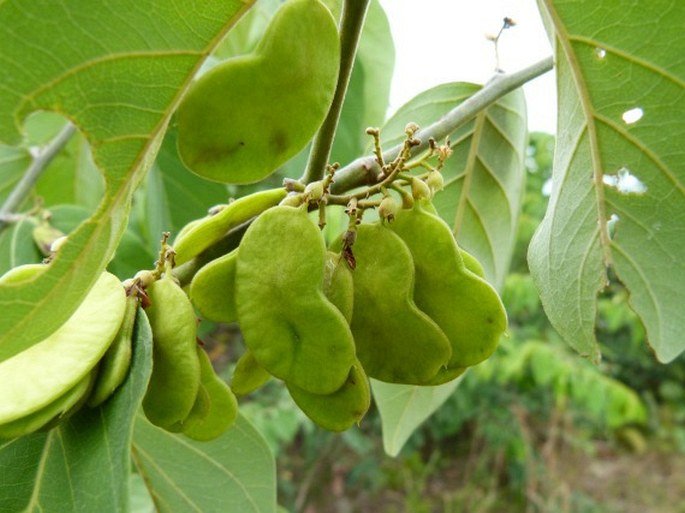 These images were taken in Panama, Bocas del Toro, Playa Drago (by Jindřiška Vančurová, March 7, 2014).