Family: Euphorbiaceae Juss.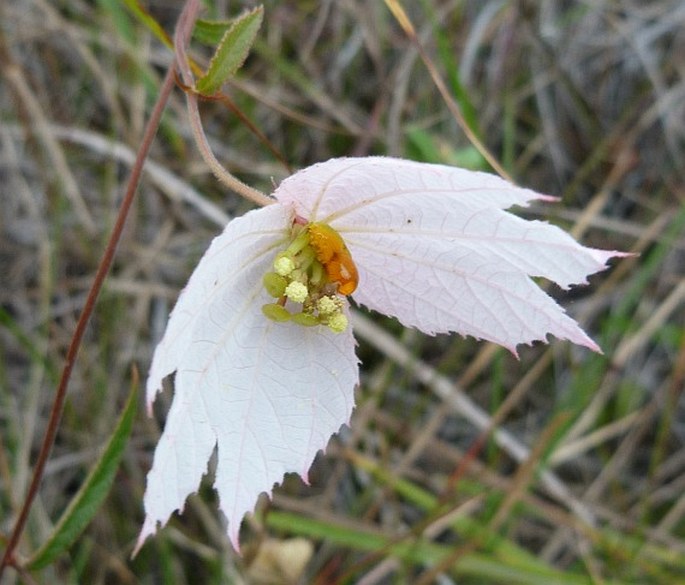 Distribution: The species is probably endemic to Belize.
Ecology: It grows in open pine forests, at low elevations.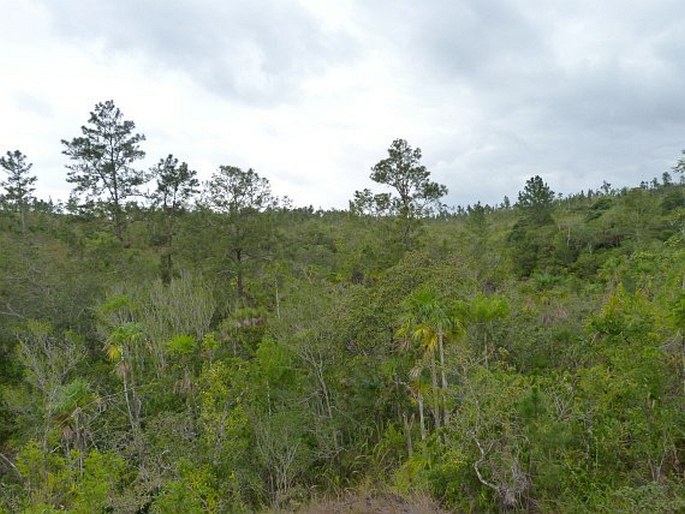 Description: Twining vine, herbaceous or frutescent, with pilose stems. Stipules lanceolate, about 3 mm long; leaves alternate, petiolate, oblong to lanceolate, 3.5–6 cm long and 1.2–2.5 cm wide, subcordate at the base, obtuse to acuminate, obscurely serrulate, densely pilose on both surfaces, paler beneath. Peduncles axillary, solitary, involucral bracts ovate-rounded, 2–2.5 cm long and wide, denticulate, shallowly 3-lobate at the apex, white to pink; flowers monoecious, apetalous. The fruit is a capsule, 5 mm long.
Note: The genus Dalechampia contains about 120 species, which occur in tropical America, Africa and southern Asia.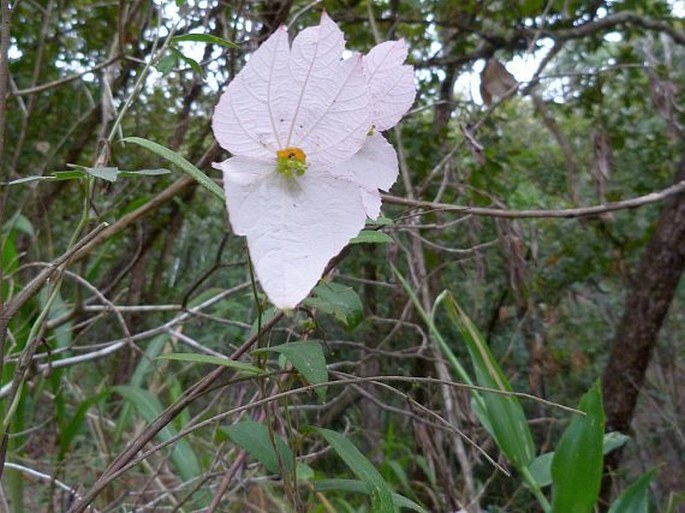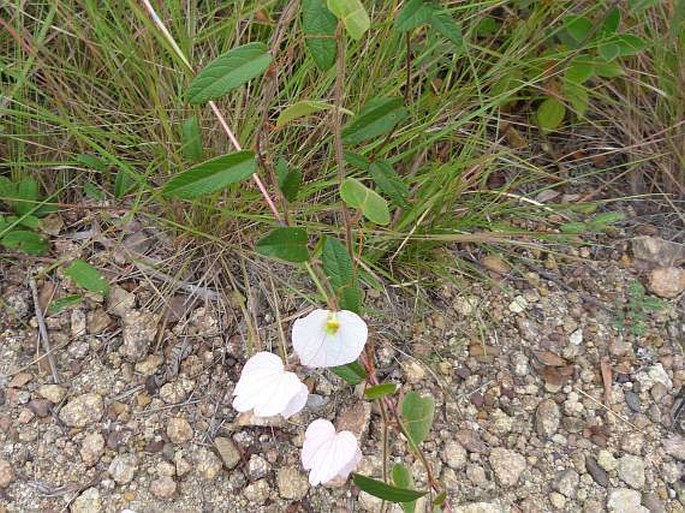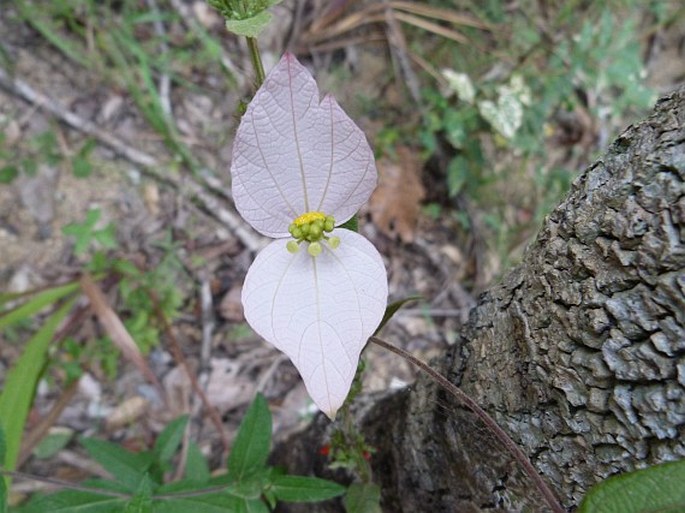 These images were taken in Belize, Mountain Pine Ridge Forest Reserve (by Jindřiška Vančurová, February 19, 2015).