Family: Droseraceae Salisb.


Distribution: Arctic and temperate areas of the Northern Hemisphere.
Habitat: Grows in bogs, on moors and heaths, from lowlands to mountains.
Description: Perennial carnivorous herb, 4–20 cm high. The leaves are in a basal rosette, long-petiolate, rounded and fleshy, with long glandular hairs. The flowers in a few-flowered spike, tiny, white. Flowers from June to August.
Endangering and Protection: The Common Sundew is a strictly protected plant in some countries (CZ, SK).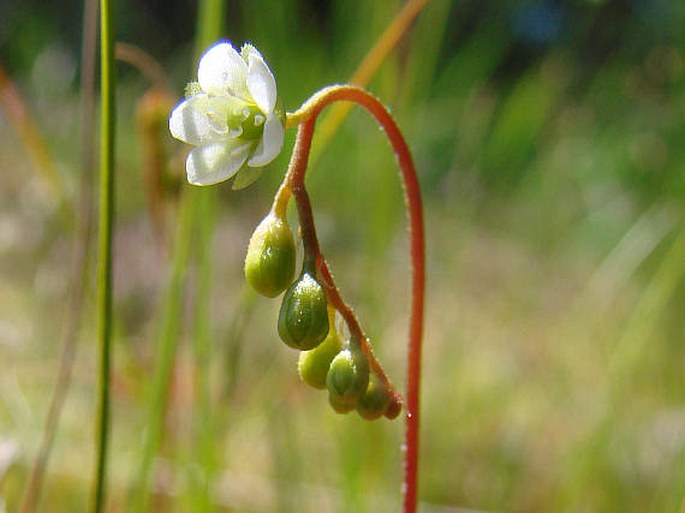 Note: Grows in sites with poor soils, acquires missing sustenance from bodies of insects.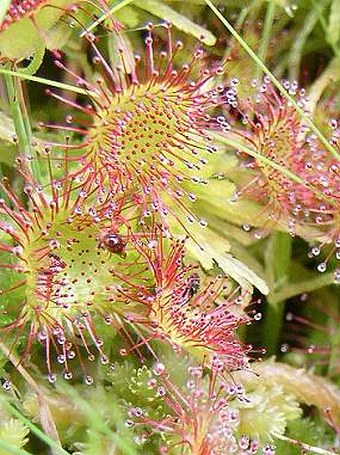 Photo: from 28. 6. to 23. 9. 2003 (Czechia, Nové Město na Moravě) and 5. 8. 2007 (flowers – Máchovo jezero, Swamp).