Family: Orchidaceae Juss.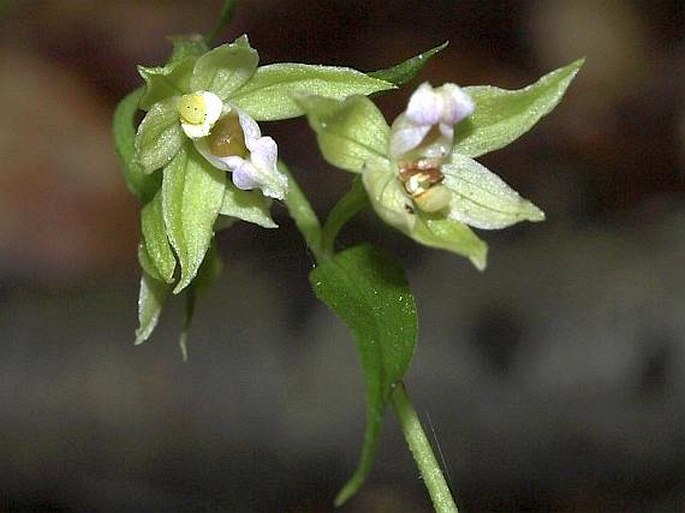 Distribution: Austria, Hungary, Slovenia, Czechia and Slovakia.
Ecology: It grows in a warm oak-hornbeam woods or mixed conifer plantations and their edges on moist, calcareous soils, at altitudes up to 400 m a. s. l. Flowers in July.
Description: A perennial, autogamic, rhizomatous herb, 15–45(–60) cm tall. The stem is densely hairy in inflorescence, with 4–8 cauline leaves which are green and narrowly lanceolate, 6–10 cm long and 1–2,5 cm wide. The upper leaf is bract-like and bracts are up to 3 cm long. The inflorescence is one-sided, lax, up to the 30 flowers, but usually with 8–12(–30) opened and pendulous flowers. The pedicel is elongated, up to 10 mm long. The tepals are green or greenish-white, 9–10 mm long, margins indistinctly undulate; epichile is heart-shaped, as long as wide, cca 4 × 4 mm or slightly shorter, white or pink, margins are slightly crenate; hypochile is cup-shaped, greenish-white or to green outside and pale brown to brown inside; viscidium is small, non-functional; ovaries are green, spindle-shaped, elongated and sparsely hairy.
Endangering and Protection: This species is protected by international agreement CITES.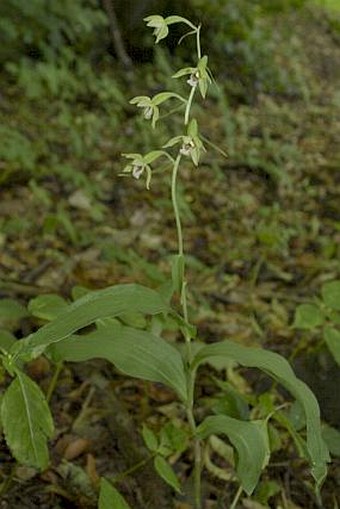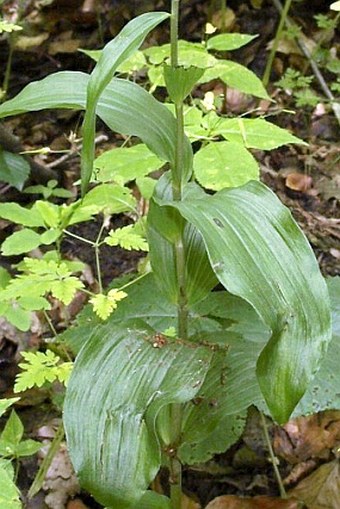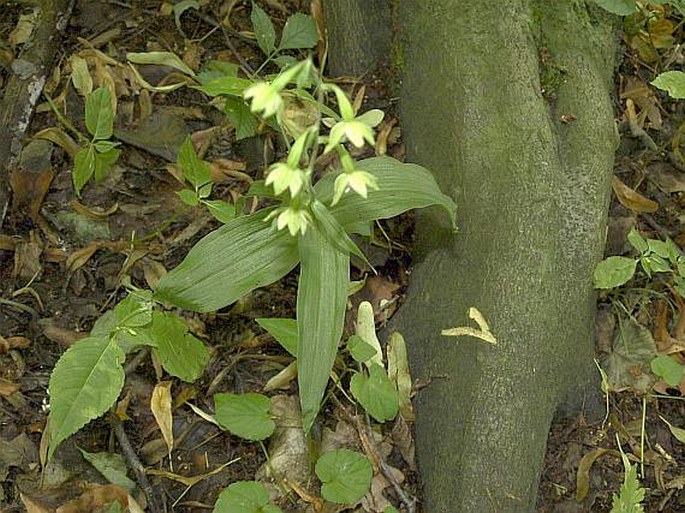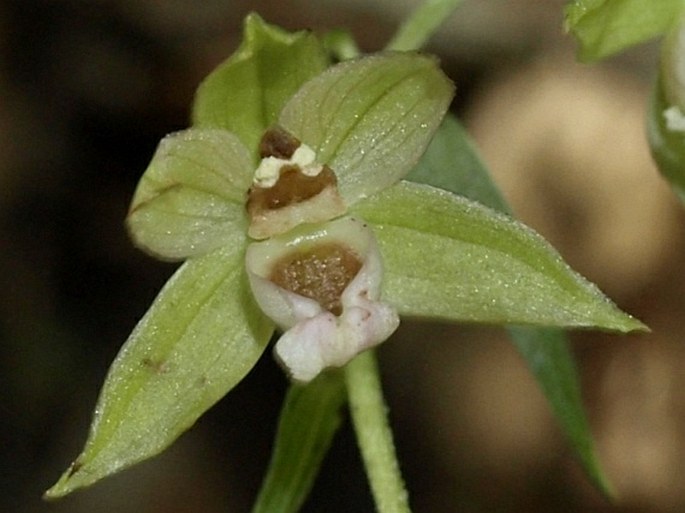 These images were taken in Slovakia, the Little Carpathians (July 2011).