Family: Euphorbiaceae Juss.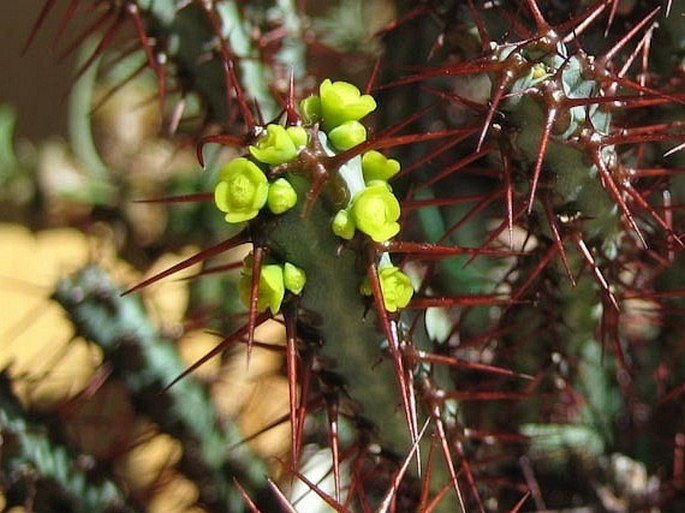 Distribution: Northern tip of Republic of South Africa, reaching into Zimbabwe and Mozambique. Original collection at Zoutpansberg, Lydenburg Division in Olifants River valley.
Ecology: Dry northern slopes in grass and shrubs, 200–850 m.
Description: Perennial succulent multibranched shrub growing from underground caudex, to 50 cm tall; branches rebranching above, stems 5–7.5 mm thick, subcylindrical and slightly 4–5-angled, often spirally twisted, rounded above, green to bluish green, with 2 pairs of thorns (2 lower longer) on large copper coloured thorn shield (hence its name aeruginosa = rusty). Shield 5–7 mm long and 3 mm wide. Flowers typical euphorbia cyathia, yellow, about 5 mm across, from the ends of stems, in this case monoecious. Fruit is a three-seeded explosive dehiscent capsule.
Note: Easily grown plant; not grown for the flowers but for its colourful stems. It is closely related to Euphorbia schinzii; both belonging to a large group of Euphorbia named Scolopendriae.
Propagate by cuttings as for production of seeds you need plants of both sexes.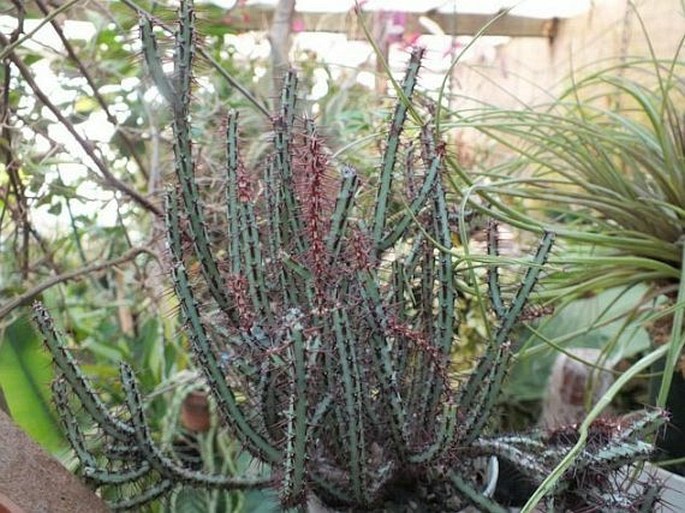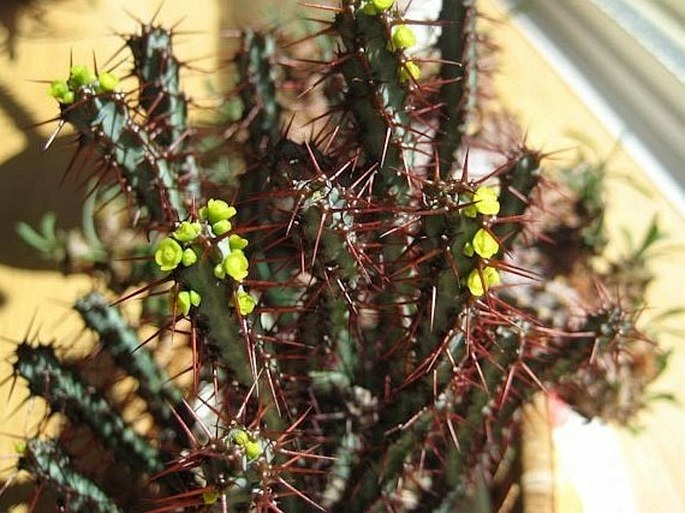 These images were taken in culture.