Syn.: Aster conspicuus Lindl., Aster forwoodii S. Watson
Family: Asteraceae Bercht. et J. Presl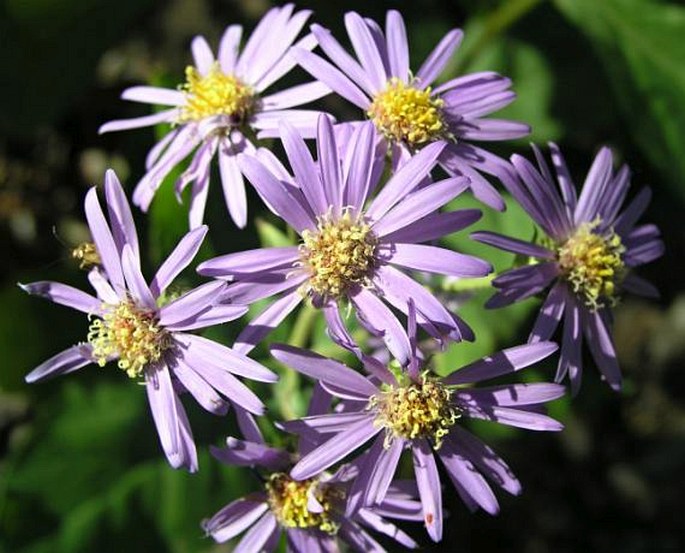 Distribution: Northwest states of USA and southwest of Canada with southern part of the region from east of Oregon and Washington, to northern Wyoming and South Dakota (Black Hills), in Canada from British Columbia through Alberta, Saskatchewan to southwestern Manitoba.
Ecology: Found in dry and wet meadows, in light coniferous and deciduous forests, mountainous to alpine in elevations from 300 m to 2500 m. Blooms in late summer. It is not killed by spring fires, which actually stimulate the blooming.
Description: Perennial herb, 30–100 cm tall with woody rootstock. Stem is erect, seldom branched, bare or hairy. Leaves are alternate, numerous, oblong or oval or elliptical, stalkless, 10–15 cm long, 3–5 cm wide, sandpapery texture, margins coarsely toothed. Flower heads borne in a large, flat toped cluster; heads 3–4 cm wide, disc florets yellowish brown; ray florets pale purple to pink; bracts papery with green, pointed tip, overlapping rows. Fruit is an achene with pappus of capillary bristles.
Usage: Asters are held sacred by Native peoples and have been used as charms to ward off snakes.
Note: Genus Eurybia includes 23 mostly North American species (only Eurybia sibirica reaches from Alaska to north of Eurasia) and has been separated from the large genus Aster. American Asters are a very rich group of composite plants and the present American literature recognizes besides genus Eurybia for example the following genera: Dieteria, Herrickia, Heterotheca, Machaeranthera, Oreostemma, Symphyotrichum, Triniteurybia, Xanthisma. Their separation has been confirmed phylogenetically.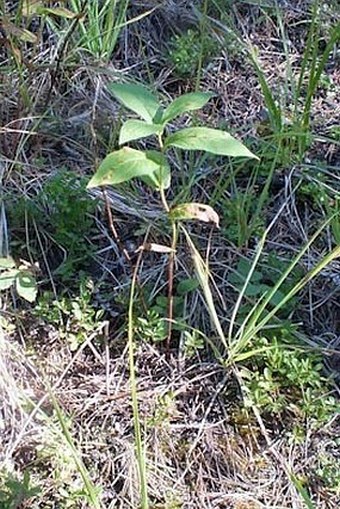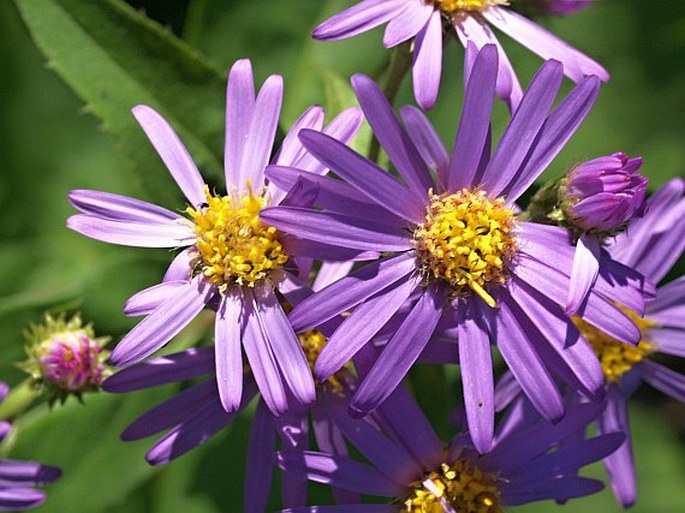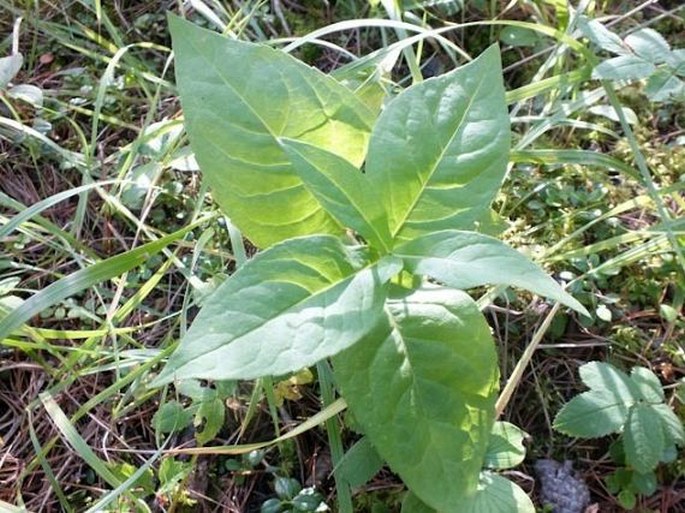 These images were taken in Canada, Alberta, Banff NP, Minnewanka Lake (by Alena Vydrová and Vít Grulich, 27. 7. 2007); Canada, Alberta, Bragg Creek (by Karel Bergmann, August 2013).