Family: Oleaceae Hoffmanns. et Link


Distribution: Almost all over Europe, except the northernmost and northeastern part. In the North occurs in warm part of Scandinavia and also in southern Finland. From the Karelian Isthmus follows the European Ash area over European part of Russia to the southern Ural Mountains. Over the steppe areas in the south continues to the Black Sea and it occurs also in Caucasus Mountains and in Anatolia. The southernmost border goes through the Mediterranean Sea in the middle of the Iberian and Italian Peninsula and southern half of the Balkan Peninsula. In the Western Europe is all over the France and British Isles, except of Scotland.
Ecology: The European Ash includes three ecotypes: floodplain, mountain and limestone – all of these you can find in Czechia. Floodplain extends in lowlands near course of big rivers, in company with Pedunculate Oak (Quercus robur), Black Alder (Alnus glutinosa), Field Elm (Ulmus minor), European White Elm (Ulmus laevis), Field Maple (Acer campestre) etc. (so called hardwood floodplain). Mountain ecotype is especially in beechwood zone, everywhere with favourable humidity and soil conditions, i.e. in the surroundings of streams, on the debris spring hillsides, in the company of scree woodlands with Beech, Sycamore, Lime Tree and Wych Elm.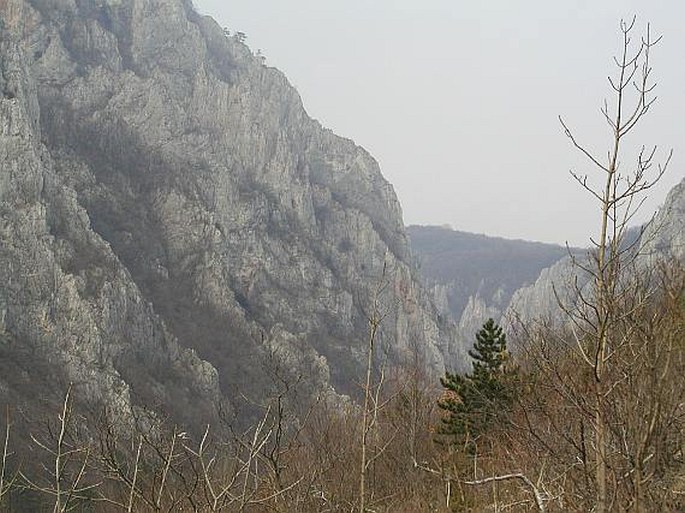 Limestone ecotype is followed by extension of Sessile Oak, it occurs on hilly country, only on nutritious base, especially with Beech and Wild Service Tree (Sorbus torminalis), also in forest-steppe community with Downy Oak (Quercus pubescens) and other thermophilic wood species.
European Ash requires light in full age, when young shading. In spring buds the leaves very late and because of that threats a danger of sun scorch by a sudden lighting. Humidity requiring is different by individual ecotypes. Floodplain and Mountains requires sufficiency of humidity throughout the year, Limestone is adapted to absence of water and drying bases.
Ash occurs on a various geological grounds, providing its sufficient nutritiousness. Natural occurrence of European Ash indicates the best types of soils. It prefers soils enriched with nitrogen, it hates salinated soils and you can´t find it on peaty soils. Rotten leaves enriches upper soil layer. European Ash is sensitive on climate changes; severe frost hurts but tolerates permanent blowing wind. It is unfit for industrial areas.

Description: Polygamous tree with straight trunk and thin egg-shaped treetop, 20–40 m tall, with a trunk up to 1–1,5 m in diameter. In primaeval forests were recorded the trunks up to 2 m diameter with cubature to 20 m³. Root system has mainly the pseudopods, taproot is weakly developed. European Ash usually roots through the upper soil layer and so prevents from the seeding of other wood species. The bark is smooth for a long time, grey, later thick and vertically fissured. The shoots are bald, grayish, olive-green, rarely yellowish, with small oblong lenticels, at bud-point are pressed. Buds are black or rarely dark-brown, secondary buds are circular, opposite to cross-opposite, covered by 2 scales, terminal is bigger, covered by 4 scales. Leaves are odd-pinnate with 3–7 leaflets, the leaflets are oblong to oval-oblong, 3–10 cm long, 1,5–4 cm wide, almost sessile, serrated, in the middle part with 3–5 teeth on 1 cm, tips of the teeth are not curved. Leaves don't change colour in autumn, they drop off green. The flowers per panicle from side buds, without sleeve, bisexual flowers with 2 stamens and pistil, male flowers with 2-3 stamens and stunted pistil, female flowers with pistil and 2 pseudo stamens. Achenes are 2–5,5 cm long, rounded on the basis, seed case mainly shorter as the half of achene. It flowers in April. Solitaire trees are productive from the age of 20 years, in growth from 30–40 years. By different individuals predominates once pistil-flowers and next time anther-flowers, so could happens, that some trees are not productive and some are richly productive.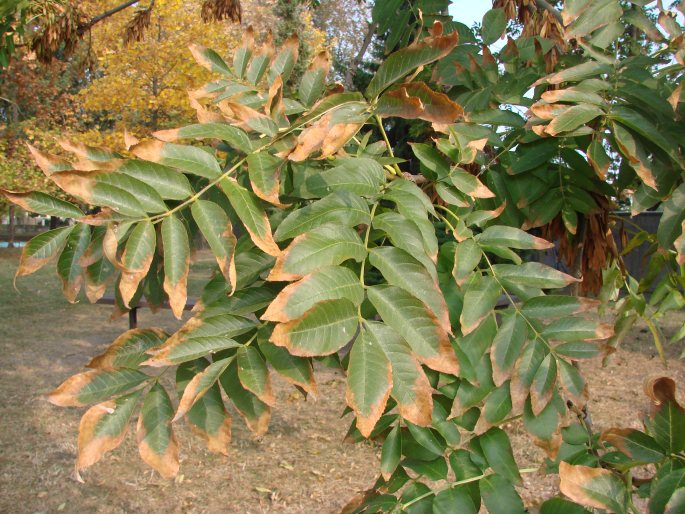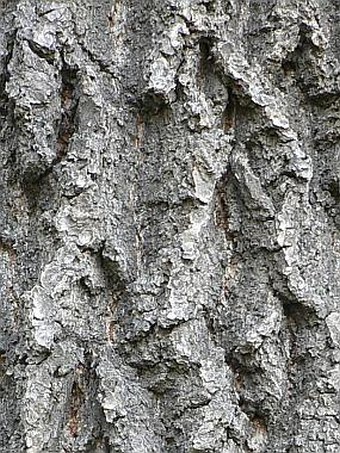 Use: The wood has high-quality (quality is different according to the areas, the best is floodplain ecotype indeed), is solid, elastic, tough, is using to make a furniture, veneer, parquet, musical instruments, earlier to a making sports articles (e.g. popular ski), also in aviation. Very appreciated is wood with corrugated annual rings and eyed-wood.
In the past provided the bark of European Ash a tan bark and other products that was used in folk-medicine (as the quinine substitute), also from the leaves and seeds was extracted valuable raw materials, most of this products is using in medicine up to this day.
For its excellent sprouting ability was European Ash used as a lopping woody species in former times. Young sprigs – loppings – were used as a winter food for a livestock, often was planted near farms as the protection against spreading fire.
The European Ash also found its application in decorative gardening (range of cultivars, difference by habitat, shape of leaves, colour of annual rings etc.) and in landscaping.


Photos: 9. 9. 2006 (Czechia, floodplain forest by Broumar pond near Opočno town), 26. 3. 2005 (Slovakia, Zádielska dolina, lime stone ecotype of European Ash) and 17. 9. 2006 (Germany, Zittau, town gardens).
Translation: Lucie Hodačová