Syn.: Chianthemum nivale (L.) Kuntze
Family: Amaryllidaceae Jaume St.-Hill
Distribution: Central, southern and southeastern Europe – from France to Ukraine and Ciscaucasia. It was introduced to North America.
Ecology: It grows in deciduous forests and shady streamsides. It blooms from February to April.
Description: Perennial herb with a bulb 10–20 mm in diameter. Leaves 2, 5–13 cm × 2.5–7 mm, linear to lorate, glaucous. Scape 10–25(–40) cm, spathe 22–30 mm long, flowers solitary, white, outer perianth-segments 12–35 × 4–11 mm, oblong-lanceolate to elliptical; inner segments 6–11 mm, with green patch at base, nodding. The fruit is a capsule.
Threat and protection: The species is protected by law in Czechia, Poland, Romania, Ukraine, Russia, and internationally it is under CITES protection.
Use: Cultivated for ornament and widely naturalized.
Note: The genus contains about 12–17 species from the Old World (Europe, southwestern Asia). The Common Snowdrop is a very variable species in nature. Our pictures below were taken in the only forest in central Bohemia.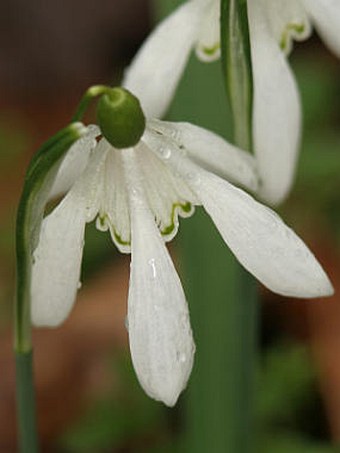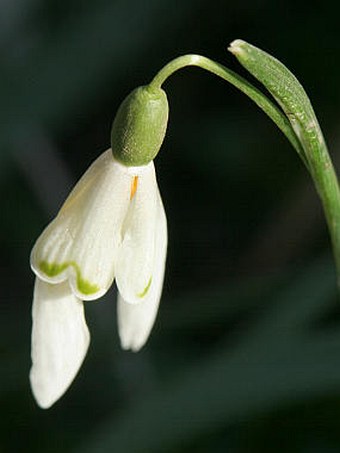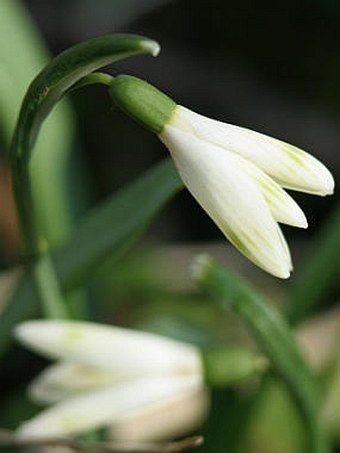 These images were taken in Czechia, Bohemia, vicinity of Mělník (by Pavel Sekerka: spring 2009), southern Moravia, vicinity of Brno (by Ladislav Hoskovec: March 2003) and Bohemia, Český Brod (by Ladislav Hoskovec: 23. 2. 2014).