Syn.: Ciminalis acaulis (L.) Borkh., Gentiana excisa C. Presl, Gentiana kochiana Perr. et Song., Gentiana latifolia (Gr. et Godr.) Jakowatz
Family: Gentianaceae Juss.
Distribution: Mountains of Europe – the Pyrenees, Alps, Apennines, Carpathian, mountains of the Balkan Peninsula.
Ecology: It grows in alpine meadows, pastures, on screes and rocks, at an altitude up to 3000 m. Flowers from May to August.
Description: A perennial herb, 5–15 cm high, with a basal rosette of almost leathery, ovate-lanceolate leaves. Large flowers up to 6 cm long, erect, corolla blue, of lighter shade at mouth, often dark green spotted within. The fruit is a capsule.
Threat and protection: Gentiana acaulis is an endangered and strictly protected plant in some countries (I, D, CH, A, SLO), in Czechia is extinct.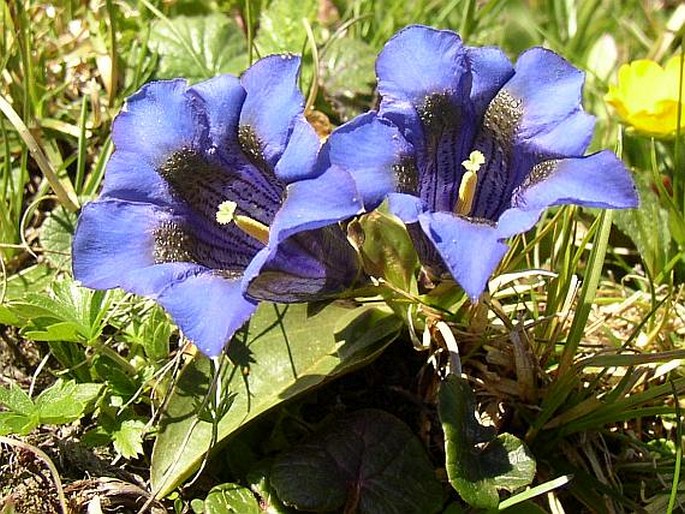 These images were taken in Italy, the Dolomites, Passo di Giau (June 20, 2005).