Syn.: Pneumonanthe pannonica (Scop.) F. W. Schmidt, Coilantha pannonica (Scop.) G. Don
Family: Gentianaceae Juss.
Distribution: The Alps (especially the Eastern part) and the Bohemian Forest (Šumava), this species has been introduced and naturalized in the Giant Mountains (Krkonoše) and the Hrubý Jeseník (Northern Moravia).
Ecology: It grows on mountain meadows and pastures, along mountain streams, from mountains to subalpine zones. Flowers from July to September.
Description: A perennial herb with a long root and erect stem, 20–90 cm high. The basal leaves are petiolate, oblong to lanceolate, stem leaves sessile. The flowers are purple with dark spots, corolla funnel-shaped. The fruit is a capsule.
Threat and protection: The Hungarian Gentian is an endangered and strictly protected plant in the Czech Republic.
Note: The Hungarian Gentian is a glacial relict of the Bohemian Forest. Formerly the plant was picked up, highlanders made the liqueur from its long root.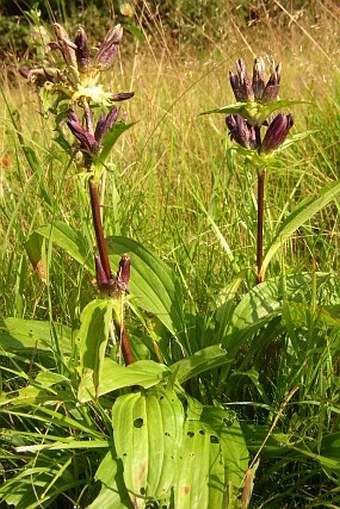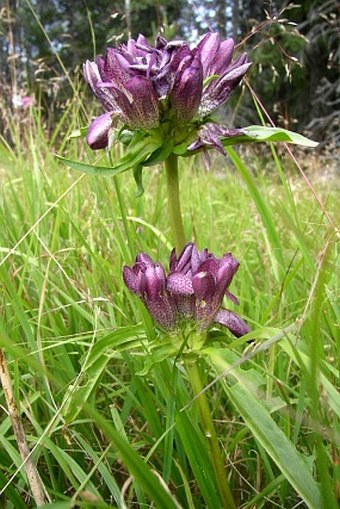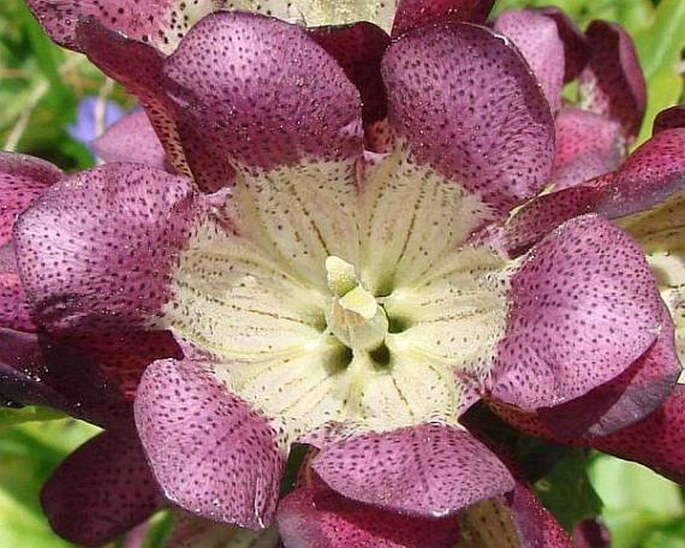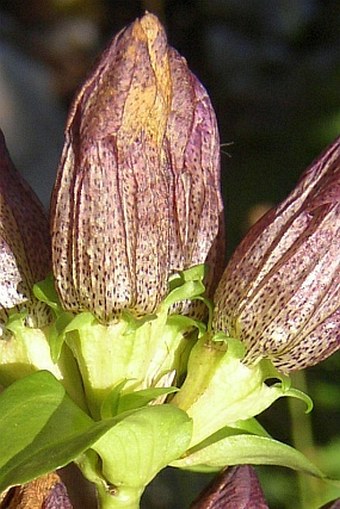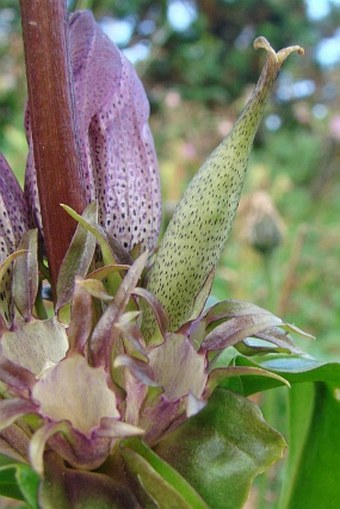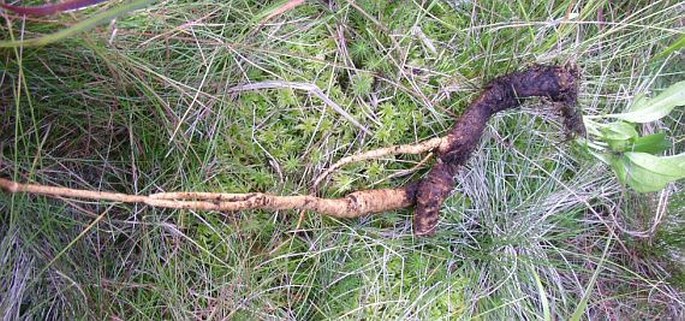 These images were taken in Slovenia, Julian Alps, Triglav (September 5, 2005), Austria, Raxalpe (August 15, 2009) and Czechia, Bohemian Forest, Modrava (August 3, 2003).