Syn.: Pneumonanthe punctata (L.) F. W. Schmidt, Dasystephana punctata (L.) Borkh., Gentianusa punctata (L.) Pohl
Family: Gentianaceae Juss.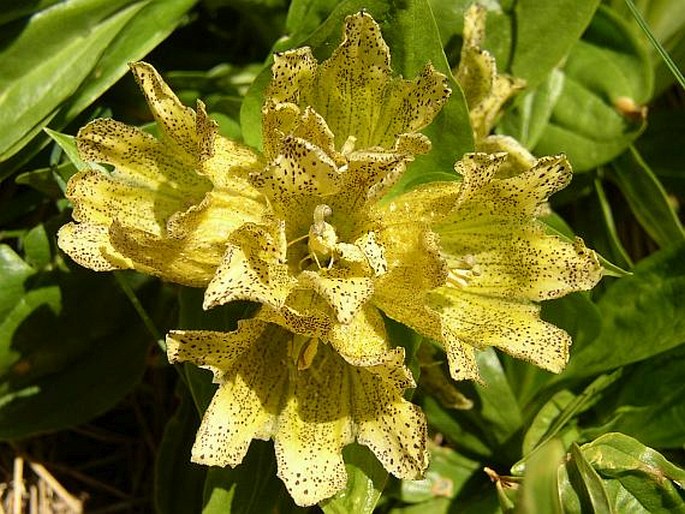 Distribution: Mountains of the Balkan Peninsula, Carpathian, Alps and Hrubý Jeseník Mts.
Ecology: It grows in mountain meadows and pastures, from mountain to alpine altitudinal zone (up to 2600 m). Flowers in July.
Description: Perennial herb with an erect stem, 20–60 cm high. The leaves are ovate, petiolate, the flower is bell-shaped, yellow dotted with dark purple. The fruit is a capsule.
Threat and protection: The Spotted Gentian is a protected plant in some countries (A, CH, CZ, D, I, SK).
These images were taken in Italy, the Dolomites (July 2005).