Syn.: Gentiana amarella L., Eurythalia amarella Borkh., Gentiana axillaris (F. W. Schmidt) Rchb., Gentiana pyramidata (Herbich) Borbás, Hippion axillare F. W. Schmidt, Opsantha amarella Delarbre
Family: Gentianaceae Juss.
Distribution: Circumpolar species – from Iceland, Great Britain and Scandinavia through Central Europe and Ukraine to central and northern Russia and Siberia. It occurs also in North America – from Alaska and southern Canada to California and northern Mexico. In these areas it is recognized several subspecies.
Ecology: Dry grassy and rocky slopes, forest margins. It grows mostly on limestone, rare on silica substrates. It blooms from July to October.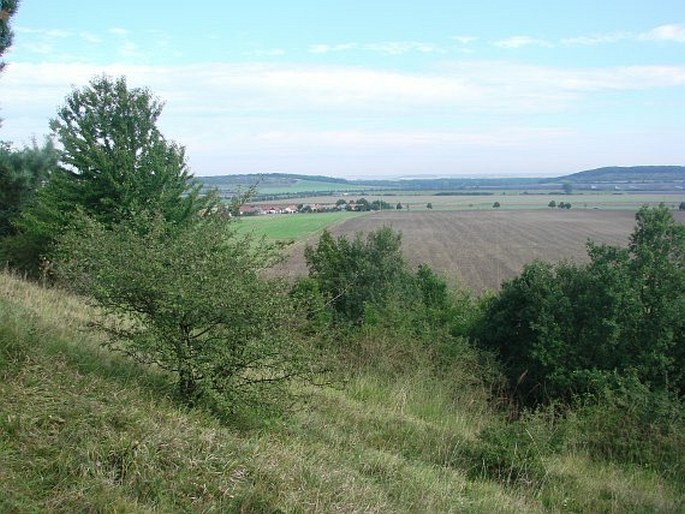 Description: Annual or biennial herb. Stem (3–)5–30(–50) cm, erect, simple or branched from above the base. Internodes (3–)4–9(–12), the terminal one and the terminal pedicel together forming not more than 1/6 the height of the plant. Cauline leaves 1–2(–3) cm, ovate to linear-lanceolate, acute or more or less obtuse. Flowers 5-merous, calyx-lobes erect, corolla less than twice as long as calyx, (14–)16–18(–22) mm, dull purple, blue, pink or whitish. The fruit is a capsule.
Threat and protection: It is endangered and protected species in some European countries (e.g. Czechia, Slovakia, Poland, Hungary, France). In USA endangered in Maine and Vermont.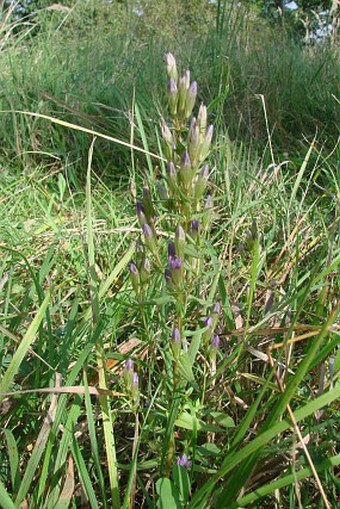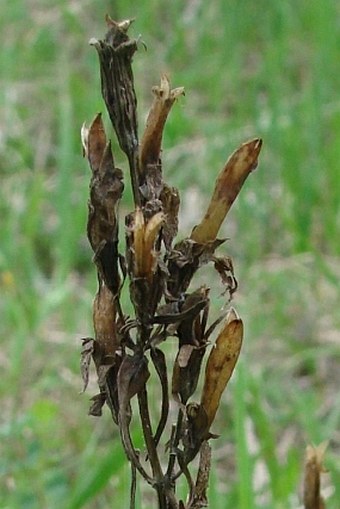 These images were taken in Czechia, Bohemia, Polabí, Bříství (September 8, 2012; May 7, 2013).