Syn.: Geranium elatum (Maxim.) R. Kunth, nom. illeg., Geranium erianthum f. albiflora Kom., Geranium pratense var. erianthum (DC.) B. Boivin
Family: Geraniaceae Juss.
Distribution: Amphiberingian species – northeastern Asia and northwestern North America, from Japan and Chinese provinces of Heilongjiang and Jilin through Primorye, Sakhalin, Khabarovsk, Kurile Islands, Magadan, Yakutia-Sakha and Kamchatka to Alaska, Yukon and British Columbia.
Ecology: It grows in open forests, thickets and meadows. Blooms from July to August.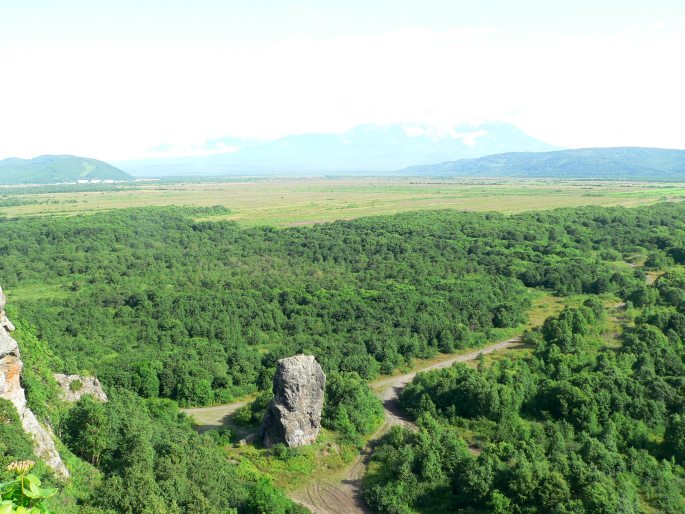 Description: Perennial herb, with a horizontal rootstock. Stem erect, branched, 10–40(–70) cm tall, hairy. Basal leaves petiolate, rounded in outline, palmately divided into 3–7 segments, 1.5–10 cm long, wider than long, irregularly toothed, pilose; stem leaves opposite, sessile. Inflorescence a terminal cluster of 2–5 flowers; sepals 8–12 mm, tips of the sepals bristly; petals 12–20 mm long, blue to pinkish-purple, rarely white. The fruits are carpels, 2.7–3.7 cm long.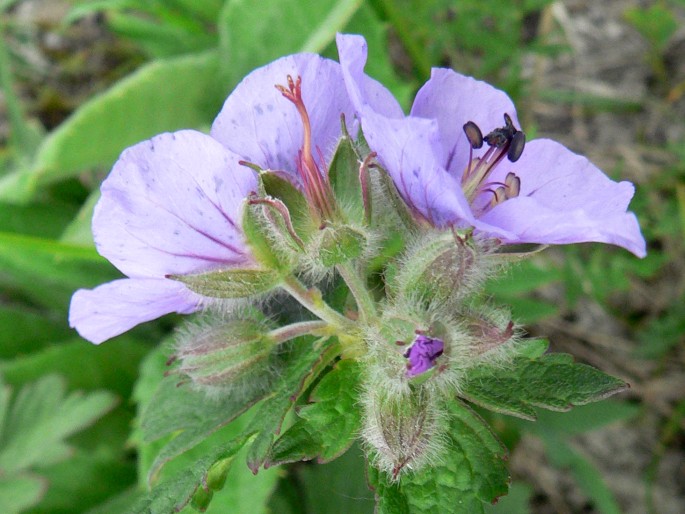 These images were taken in Russia, Kamchatka Peninsula, Avacha Bay (August 5, 2009).