Syn.: Gladiolus communis var. triphyllus Sm., Sphaerospora triphylla (Sm.) Sweet
Family: Iridaceae Juss.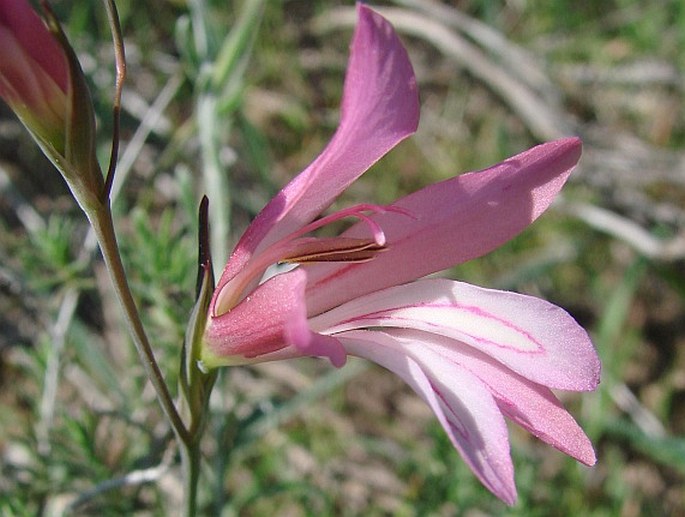 Distribution: Eastern Mediterranean species, occurs in Cyprus and Lebanon.
Ecology: It grows on bushy hillsides and slopes, garrigue, at margins of pine forests, mostly on limestone, but also on igneous formations, from the coast to elevations of 1200 m. It blooms from March to May.
Description: A perennial herb with ovoid corm, only 15–30 cm high. The stem is erect, glabrous, glaucous, leaves are usually 3(–4), alternate, narrowly lanceolate, entire, the 2 lower 10–30 cm long, the upper considerably shorter. Flowers in a unilateral spike, 2.5–3 cm long, pale pink, rarely white, bracts 1,5–3 cm long. The fruit is a capsule.
These images were taken in Cyprus, Akamas (March 29, 2010).