Syn.: Gleichenia bijouxii J. König ex Bonap., Gleichenia glauca Sw., Mertensia coeruleoglauca Poir., Onoclea polypodioides L.
Family: Gleicheniaceae (R. Br.) C. Presl
Distribution: This species is distributed in southern and central Africa from the Cape Peninsula up to Angola and Tanzania but absent in arid regions along west coast and in central parts of this continent. Some localities are known from Madagascar, Mauritius and from subantarctic Amsterdam Island.
Ecology: Primary habitats are disturbed places in eroded ravines in regions with high humidity and frequent fogs. It prefer full sun or light shade. Secondary stands are road embankments, forest margins and young tree plantations, where is regarded as a weed because it forms impenetrable thickets growing up the young trees and ultimately killing them. This species is scarcer in warmer regions, occurs in the understory of evergreen forests as well as sheltered cliffs. Altitude ranges up to 1800 m a. s. l.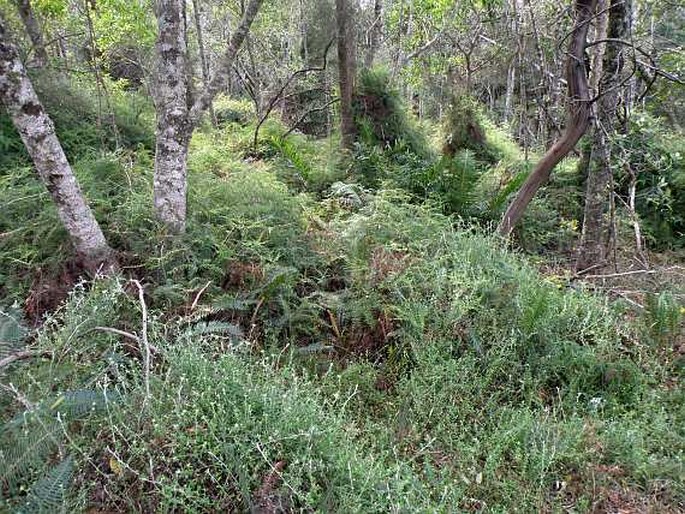 Description: Rather large fern with long creeping rhizome. Fronds are stiff, 3–60 cm long, dichotomously pinnate; the pinnae are pinnatifid, ultimate lobes are broadly ovate, 2–3 mm wide, somewhat falcate, glabrous; the sori are round, about 0.7 mm in diameter, they are created in centre of the undersurface of the lobes.
Threat and protection: This species is considered as Least Concern (LC) in the Red List of South African Plants (2009).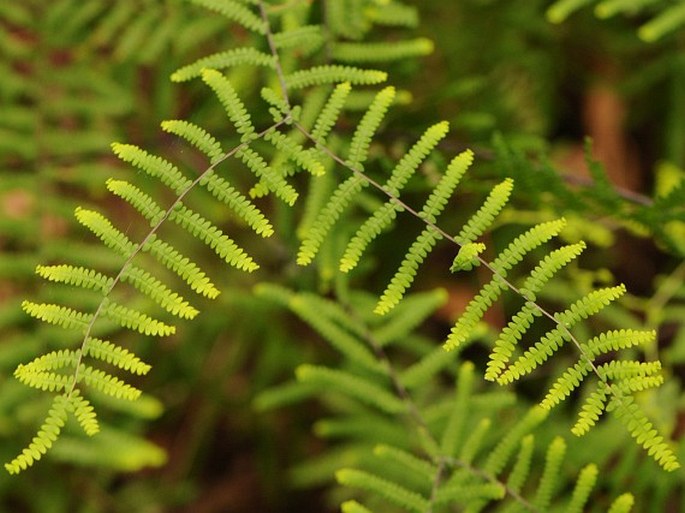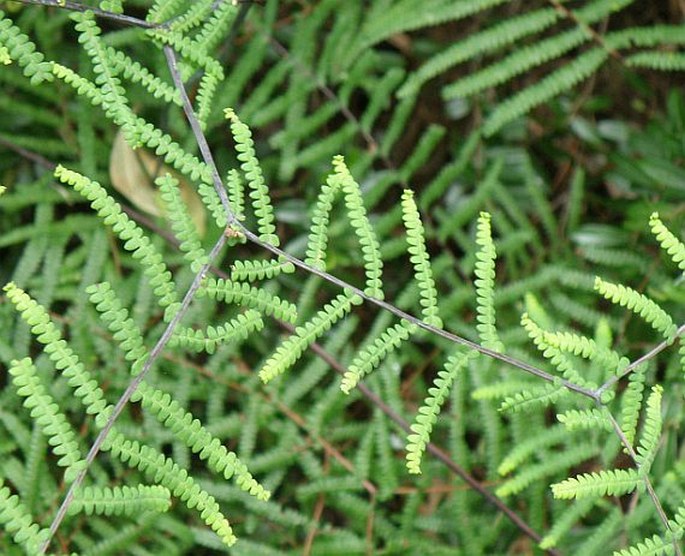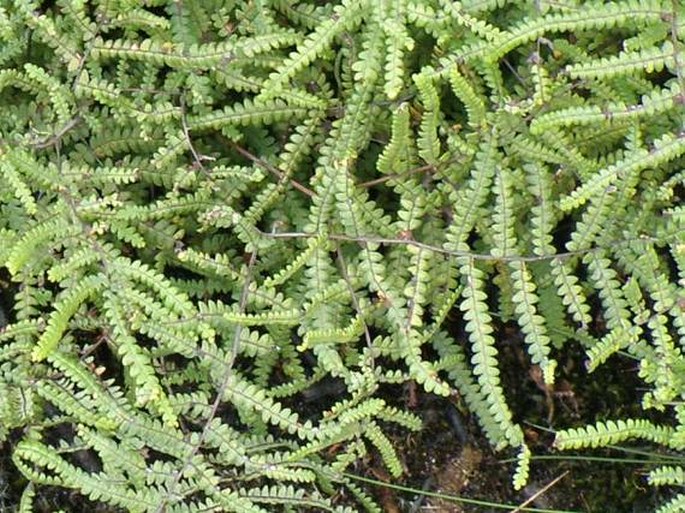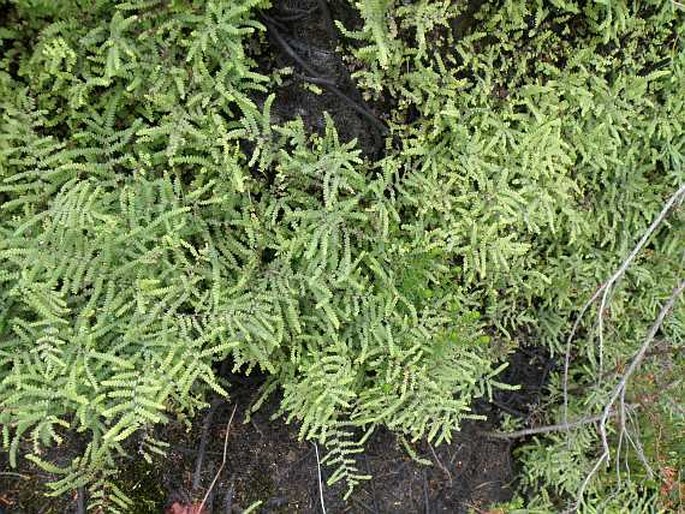 These images were taken in the Republic of South Africa, Western Cape, Garden Route NP, Knysna, Diepwalle Forest (by Alena Vydrová and Vít Grulich, 17. 9. 2012).