Syn.: Gomphrena coccinea Loudon, Gomphrena tuberifera Torr., Xeraea tuberifera Kuntze
Family: Amaranthaceae Juss.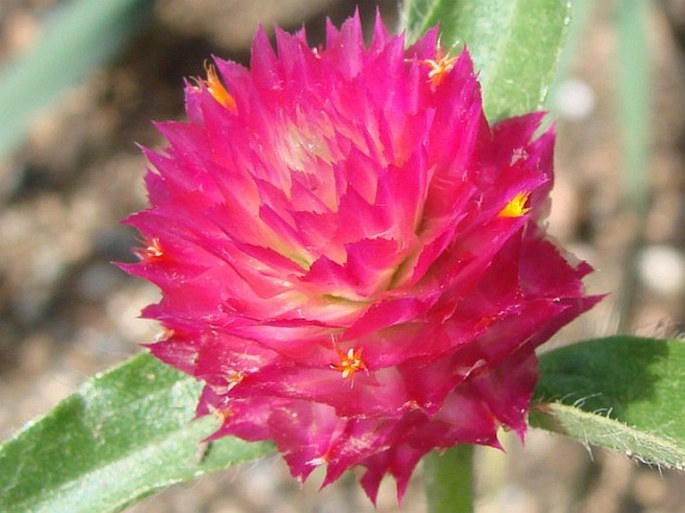 Distribution: Endemic species of the Madrean Region of North America, occurs in New Mexico, Texas, Coahuila, Nuevo León, and Sonora.
Ecology: It grows on rocky banks, at elevations from about 1200 up to 1500 m. Blooms from June to frost.
Description: Perennial herb with fusiform and fleshy roots, not cespitose, 20–70 cm tall. Stem erect, pilose; leaves sessile or petiolate, oblanceolate to oblong-linear, 3–10 × 0.3–1 cm, apex acute, mucronate, pilose. Inflorescence sessile above the uppermost pair of leaves, globose to short-cylindric, 2–2.5 cm in diameter; bracts and bracteoles thin, showy orange to red; tube densely lanate; perianth lobes stramineous, linear-lanceolate, 5.3 mm, apex acuminate. Fruits are utricles, 2.2 mm, seeds 1.4 mm.
Use: It is used in a border, or in a cut flower garden. There are many different cultivars of Rio Grande Globe Amaranth available, including 'Strawberry Fields', 'Qis Carmine' or 'Orange'.
Note: The genus contains about 100 species, from tropical, subtropical, and warm-temperate regions.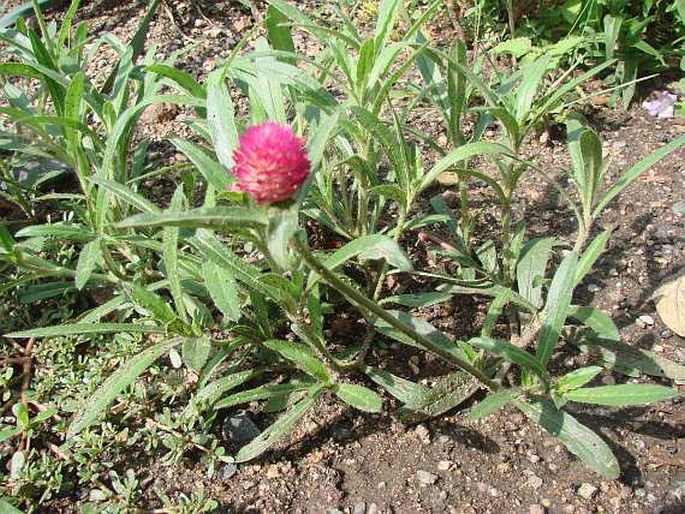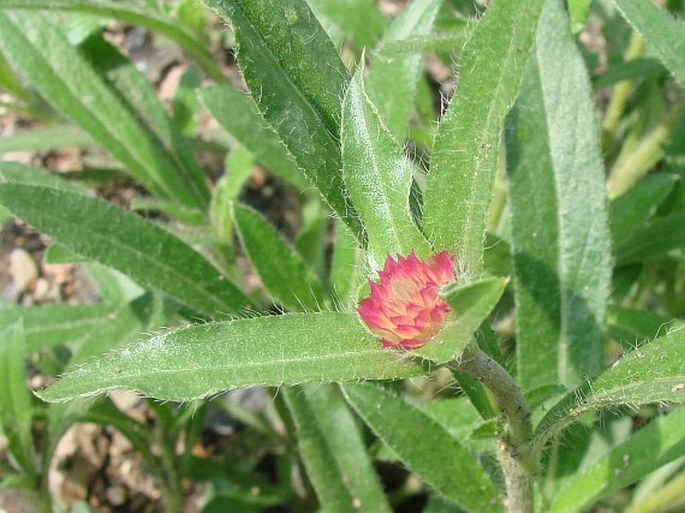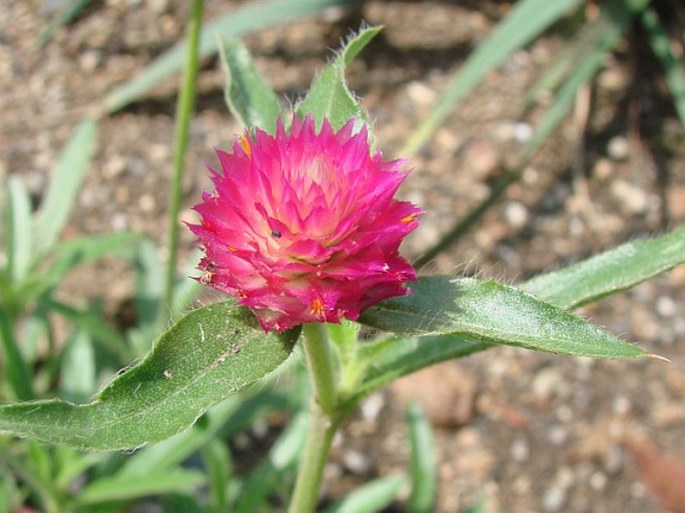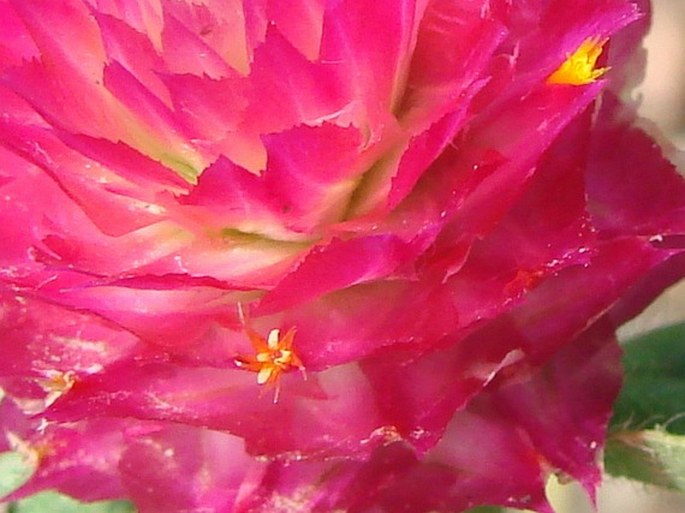 These images were taken in culture – Czechia, Botanic Garden Teplice (July 26, 2014).