Syn.: Hedysarum albiflorum (Macoun) B. Fedtsch., Hedysarum boreale var. albiflorum Macoun, Hedysarum boreale var. flavescens (J. M. Coult. et Fisher) B. Fedtsch, Hedysarum flavescens J. M. Coult. et Fisher
Family: Fabaceae Lindl.
Distribution: North American species with a limited occurrence in British Columbia, Alberta, Washington, Oregon, Idaho, Montana and Wyoming and in these areas it occurs mostly in Rocky Mountains localities.
Ecology: Found in mountain valleys in grass, on slopes in open mixed forests, at elevations 1500–3000 m. Blooms from July to August.
Description: Perennial herb, 20–60 cm tall, stems erect or ascending, from woody crown of the rootstock. Leaves alternate, pinnately compound, 9–21 leaflets, elliptic to oblong, 1–4 cm long, margins entire, prominently veined, slightly hairy; stipules lanceolate, 10–15 mm, brownish. Inflorescence is a loose raceme often one sided of 20–100 nodding yellowish white flowers, 12–18 mm long; calyx 3–4 mm, light green; keel longer than wings; 10 stamens; 1 pistil. Fruit is a hanging loment (segmented legume) of 2–4 sections, 6–10 mm wide.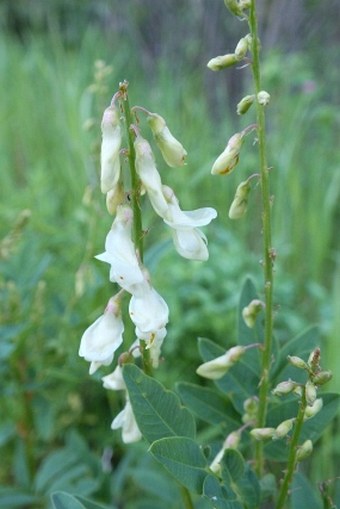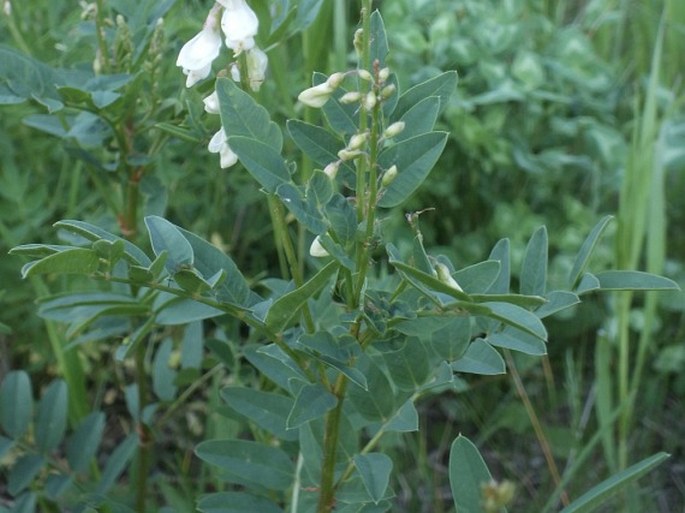 These images were taken in Canada, Alberta, Kananaskis, Ptarmigan Cirque (June 28, 2015).