Syn.: Iris panormitana Tod.
Family: Iridaceae Juss.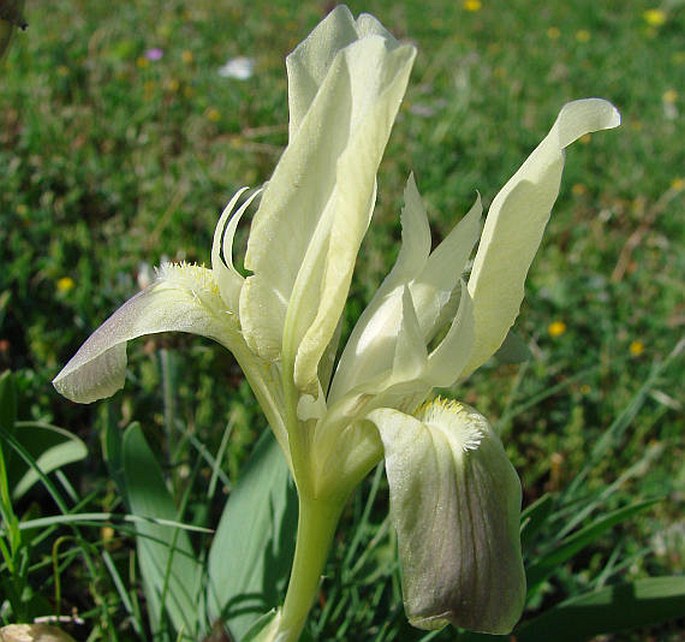 Distribution: Central part of the European Mediterranean region – southern Italy (Apulia, Sicily), Malta, western part of the former Yugoslavia.
Ecology: It grows on grassy meadows and pastures, in macchia and garrigue, from the sea coast to an altitude of 1000(–1400) m. It blooms from March to May.
Description: Perennial herb with a rhizome about 10–20 cm long, acaulescent or with a short stem, 12–20(–25) cm tall. Leaves lanceolate, up to 15 cm long and 15 mm wide, present through the winter. Flowers solitary, spathes up to 12 cm long, hypanthial tube 50–75 mm, outer tepals (falls) oblong, to 7.5 cm long, inner tepals (standards) erect, about as long as the outer. Colour is yellow (dominant in Puglia) or blue-violet (dominant in Sicily), often yellow with brownish markings on the ends of the falls or purplish with white spots on the falls. The fruit is a capsule.
Threat and protection: It is a protected species in Malta.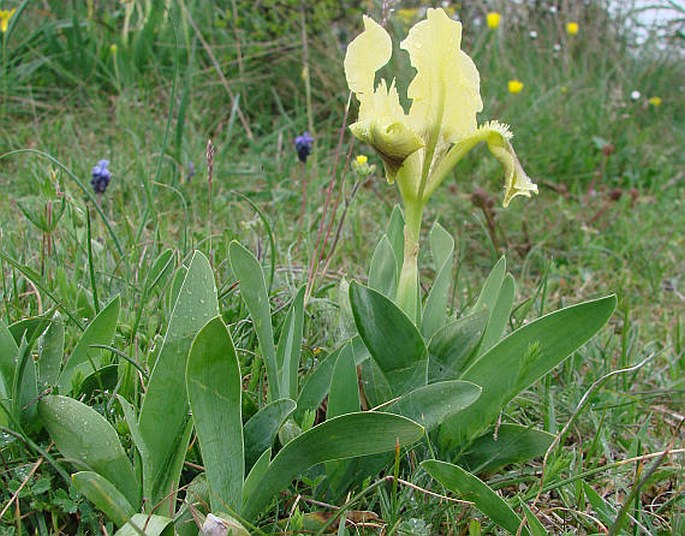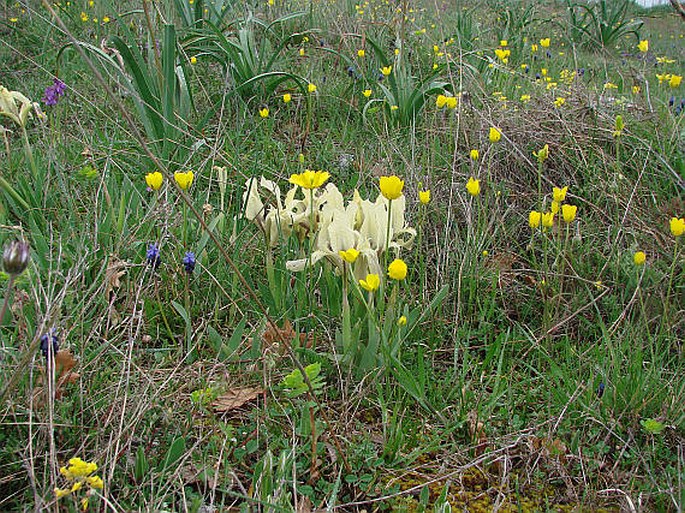 These images were taken in Italy, Gargano, Valle Carbonara (April 17 and 20, 2008).