Syn.: Calandrinia grayi Britton, Calandrinia pygmaea A. Gray, Claytonia parva Kuntze, Lewisia exarticulata H. St. John, Lewisia glandulosa (Rydb.) Dempster, Lewisia minima (A. Nelson) A. Nelson, Lewisia sierrae R. S. Ferris, Oreobroma aridorum (Bartlett) A. Heller, Oreobroma exarticulatum (H. St. John) Rydb., Oreobroma glandulosum Rydb., Oreobroma grayi (Britton) Rydb., Oreobroma minimum A. Nelson, Oreobroma pygmaeum (A. Gray) Howell, Talinum pygmaeum A. Gray
Family: Portulacaceae Juss.
Distribution: Species of the west of North America found in Rocky Mountains, from south of British Columbia and Alberta to southeast of California and north of New Mexico.
Ecology: Grows in dry, rocky meadows and scree in elevations of 2300 to 4200 m. Blooms from late spring 'till late fall.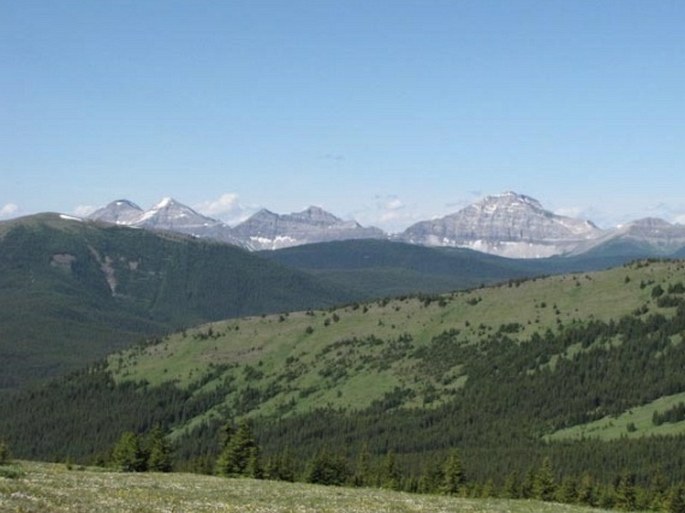 Description: Perennial herb with a leaning to erect stem, 1–6 cm long. Basal leaves in a rosette linear to narrowly lanceolate, 3–9 cm long, solid margins, succulent, drying early. Inflorescence of 2–4(–7) flowers, but often single, 1.5–2 cm across; bracts 2, sepals 2, petals 5–9, pink, sometimes white. Fruit is a capsule, 4–5 mm long.
Note: Very variable species and a favourite rock garden plant.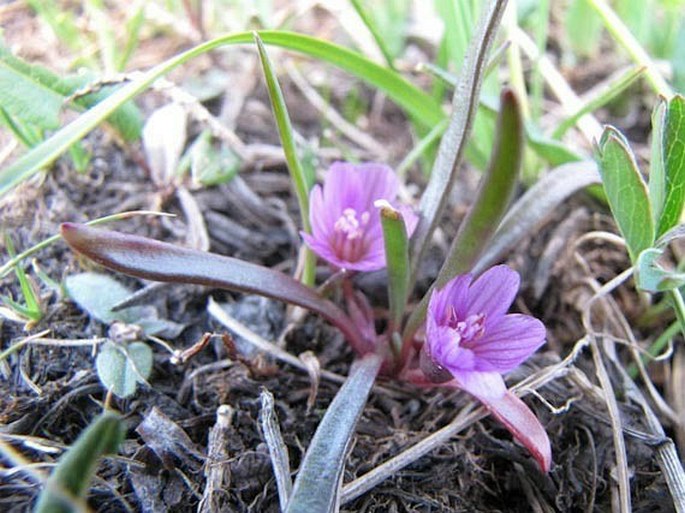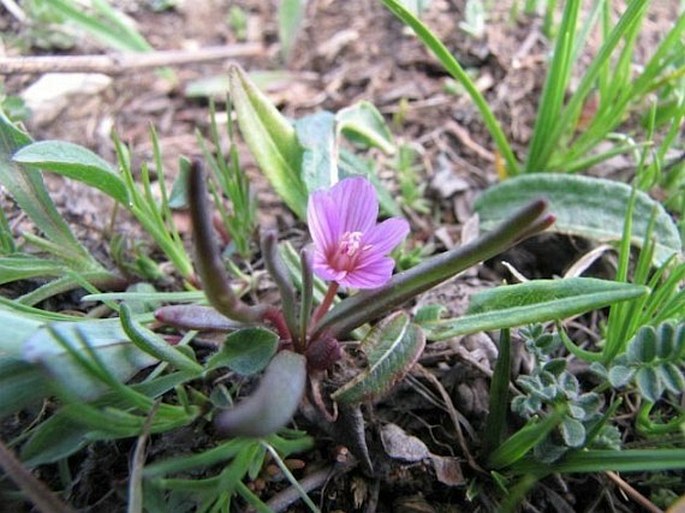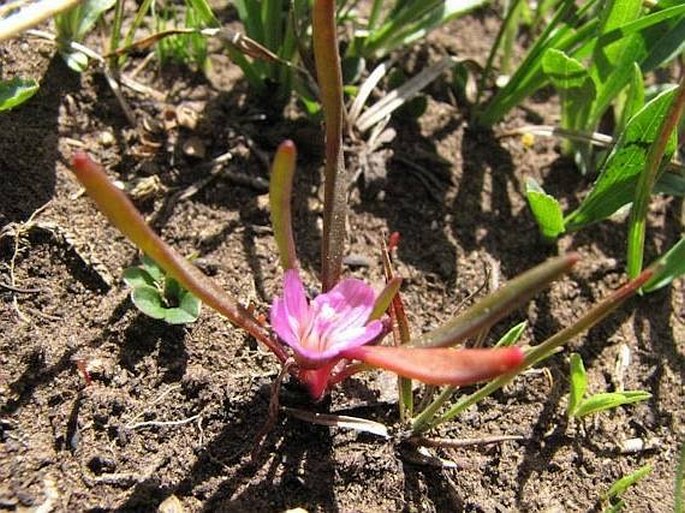 These images were taken in Canada, Alberta, Plateau Mountain (July 2010).