Syn.: Agrostemma chalcedonica (L.) Doell., Silene chalcedonica (L.) E. H. L. Krause
Family: Caryophyllaceae Juss.
Description: Eastern European and Western Asian species – from the southern part of European Russia through western Siberia to Kazakhstan, Kyrgyzstan, Mongolia and northwestern Chinese provinces of Gansu and Xinjiang. It was introduced to the rest of Europe, and eastern part of North America.
Ecology: It grows in forests and thickets, in wet meadows, also in areas disturbed by humans. It blooms from June to September.
Description: Perennial herb, 50–100 cm tall. The stem is erect, simple, rarely branched, hispid. Leaves opposite, sessile, ovate to lanceolate, 5–12 × 2–5 cm, sparsely hispid. Inflorescence terminal, 10–50-flowered, capitate; calyx 10-veined, 14–17 mm; petals 7–9 mm long, bright scarlet, bifid for 1/3 of its length. The fruit is a capsule, 8–10 mm long.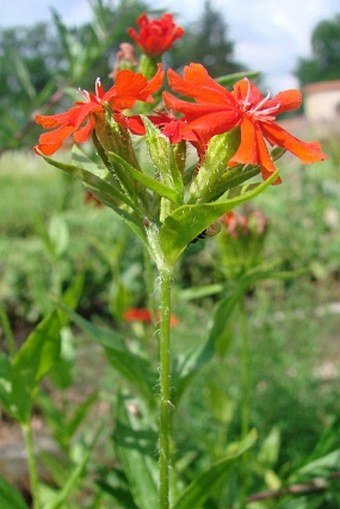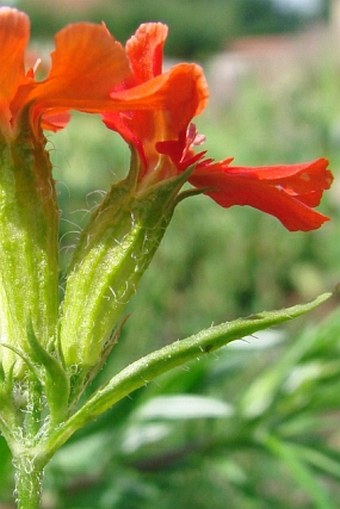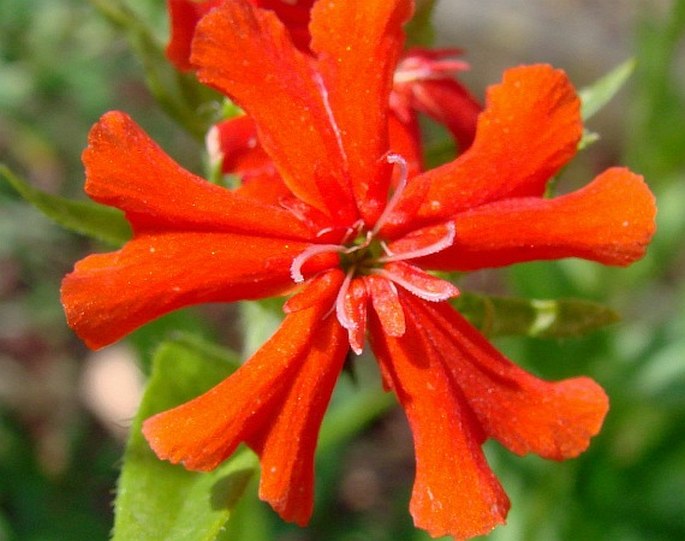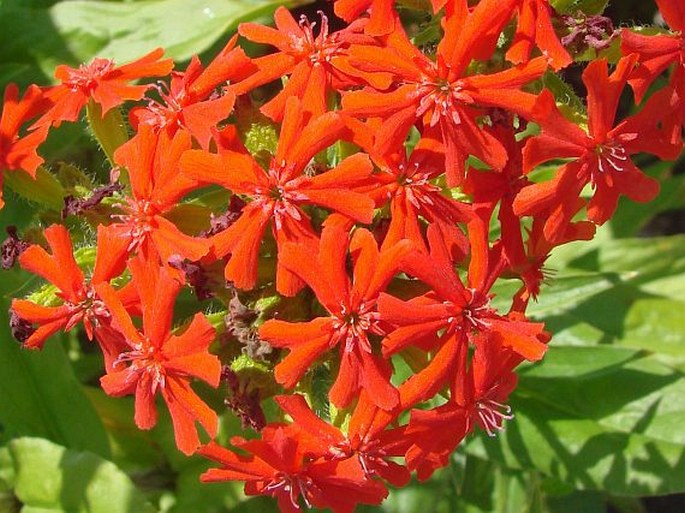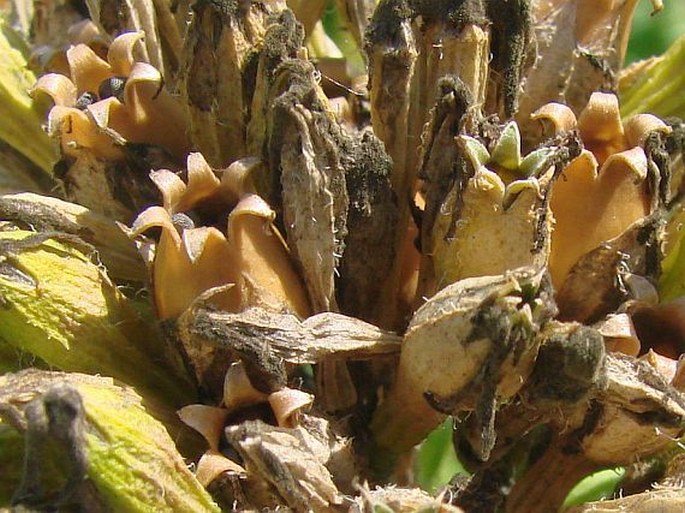 These images were taken in Czechia, Polabí (July 30, 2010) and Kratochvíle (July 21, 2012).