Syn.: Hesperis confusissima Kuntze, Malcolmia binervis (C. A. Mey.) Boiss., Malcolmia confusa Boiss., Malcolmia nana (DC.) Boiss., Maresia binervis Pomel, Maresia nana var. nana (Bunge) Batt., Sisymbrium binerve C. A. Mey., Sisymbrium nanum DC., Wilckia confusa Halácsy
Family: Brassicaceae Burnett
Distribution: It occurs along shores of the Mediterranean Sea and of the Black Sea northwards to Bulgaria.
Ecology: It grows in sandy soils from 0 to 100(–500) m a. s. l., it is a typical species of sandy coastlines.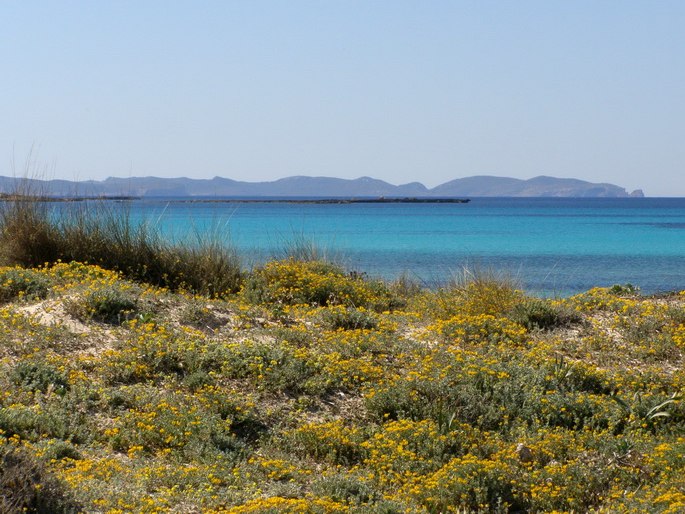 Description: An annual, 5–25 cm tall, shortly pubescent herb, the trichomes stellate. The leaves are oblong or linear-oblong, entire or sinuate-dentate on the margin. The sepals 2–2.5 mm, slightly saccate at the base, the petals 4–5.5 mm, violet to pink. The fruit is a siliqua, (15–)25–30 × 0.7–1 mm large, terete, torulose, the style distinct, 0.5–0.6 mm, the stigma capitate or emarginate. Flowers from February to May.
Confuse: It is often confused with very similar Malcolmia ramosissima (Desf.) Thell., which also grows in coastal dunes, but the stigma of this species is bilobate.
These images were taken in Spain, Mallorca, Es Trenc (April 7, 2011).