Syn.: Cherleria sedoides L., Alsine cherleria Fenzl, Alsine sedoides (L.) Kitt.
Family: Caryophyllaceae Juss.
Distribution: Mountains of Europe – Scotland, the Pyrenees, Alps, Carpathians, mountains in the western part of the Balkan Peninsula.
Ecology: It grows on rocks, moraines and screes, in alpine to nival zones, up to an altitude of 3850 m. It blooms from June to August.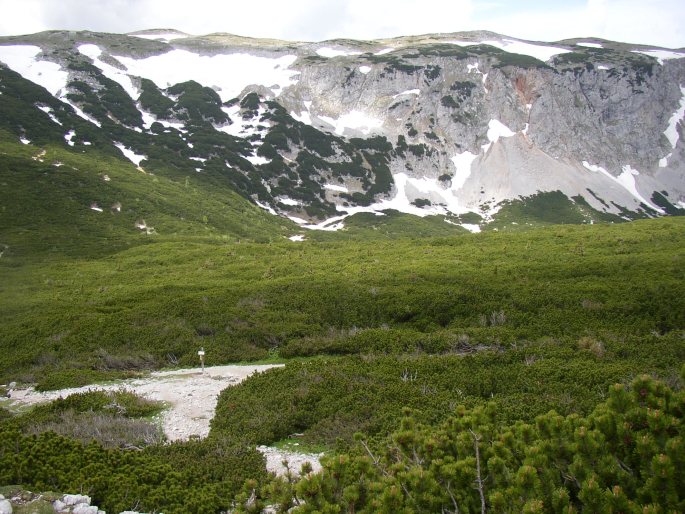 Description: Perennial, densely pulvinate herb, only 2–5 cm tall. Stem decumbent or erect, glabrous, leaves linear-lanceolate, 3-veined, up to 6 mm long. Flowers solitary, pentamerous, pedicels up to 3(–5) mm, sepals 2–5 mm, linear, obtuse, pale green, petals yellow-green, often absent. The fruit is a capsule.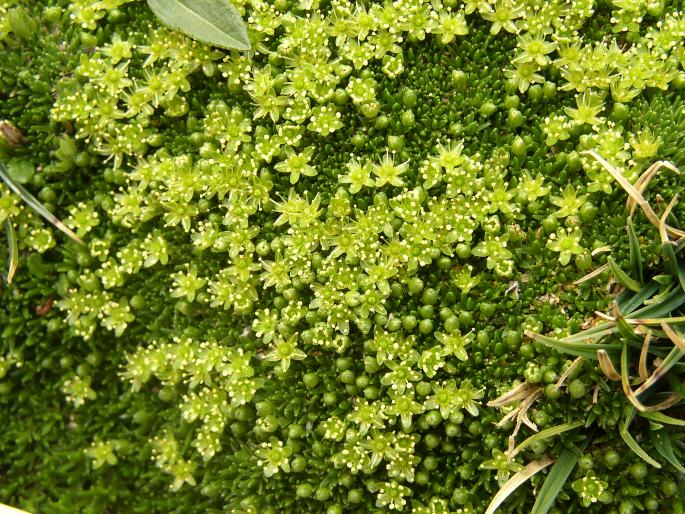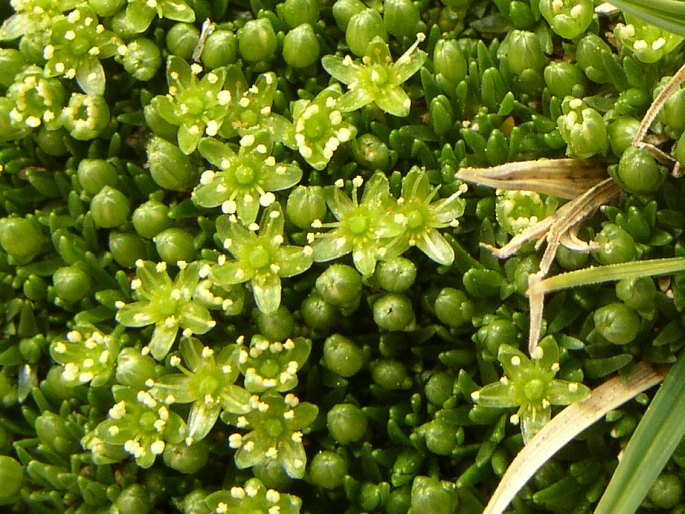 These images were taken in Austria, Raxalpe (June 19, 2004).