Syn.: Mitella prostrata Michx.
Family: Saxifragaceae Juss.
Distribution: Alaska, Canada, northern states of US from coast to coast and eastern Asia along Pacific from eastern Russia to Korea and Japan.
Ecology: Wet woodlands, bogs, shade tolerant. Blooms in June and July.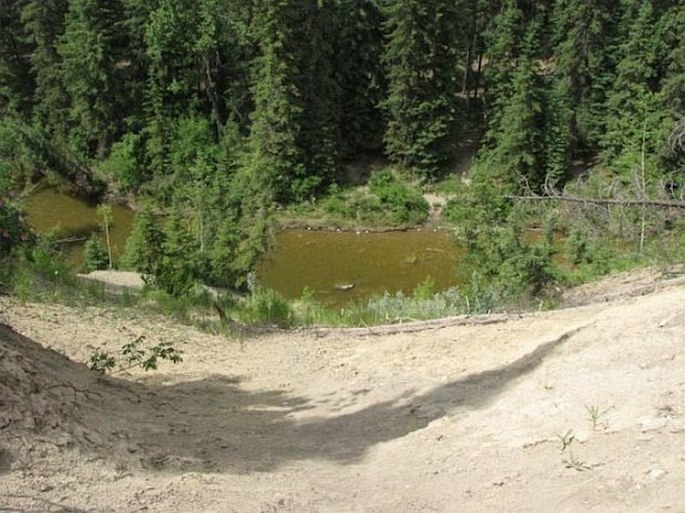 Description: Perennial herb growing from creeping rootstock, flowering stem 5–20 cm tall; leaves basal, heart-shaped 1.5–6 cm long, 2–5 cm across, both surfaces with stiff hairs; a single leaf can be found on the flowering stem. Inflorescence is a 3–10 flowered raceme. Flowers greenish white, 5–6 mm across, sepals 4 or 5; petals 5, finely divided and branched into 8 segments, lace-like; stamens 10, pistil 1. Fruit is a capsule, 2-valved at tip, seeds black, shiny with appearance of poppy seeds.
Threat and protection: It is considered endangered in states of Connecticut and Pennsylvania.
Use: Cree people used the crushed leaves as remedy for earaches.
Note: This genus contains about 20 species from eastern and northern Asia and North America, one species (Mitella nuda) is nearly circumboreal.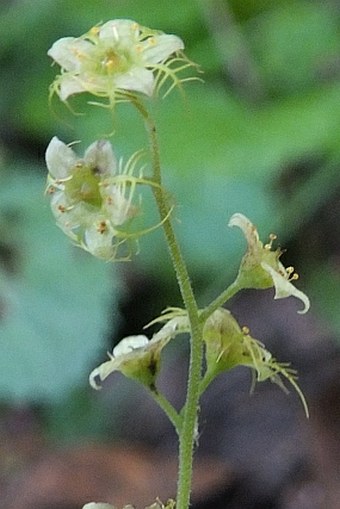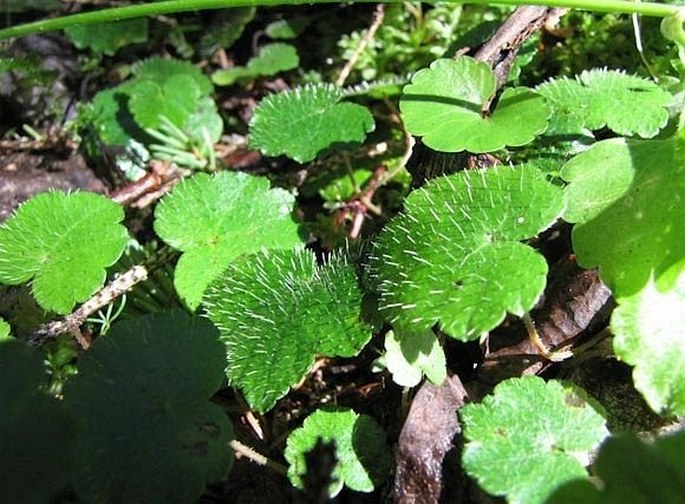 These images were taken in Canada, Alberta, Fish Creek Provincial Park, Shannon Terrace (July 2012), and Alberta, Waiparous (June 26, 2015).
.