Syn.: Tamarix germanica L., Tamariscus germanicus (L.) Scop.
Family: Tamaricaceae Link
Distribution: Eurasian species, from the Pyrenees and Fennoscandia through the Alps and Carpathians to the Caucasus and Kashmir.
Ecology: It grows on river-gravels and other open habitats. It blooms from June to August.
Description: Glabrous shrub 60–250 cm tall, with erect branches. Leaves linear-lanceolate, 2–5 mm long, obtuse, sessile, glaucous. Inflorescence usually terminal on the main branches, bracts 5–7(–10) mm, broadly ovate to narrowly oblong, racemes (2–)4–12(–25) cm long, flowers 5-merous, sepals c. 4 mm, lanceolate, petals 5–6 mm, white to pink. Capsule 8–11 mm long, narrowly pyramidal, tuft of hairs on seed stipitate.
Use: The German Tamarisk is an ancient medicinal plant, was used for infertility treatments. Today is no longer used – toxic.
Threat and protection: It is an endangered and protected species in Czechia, Slovakia and Hungary.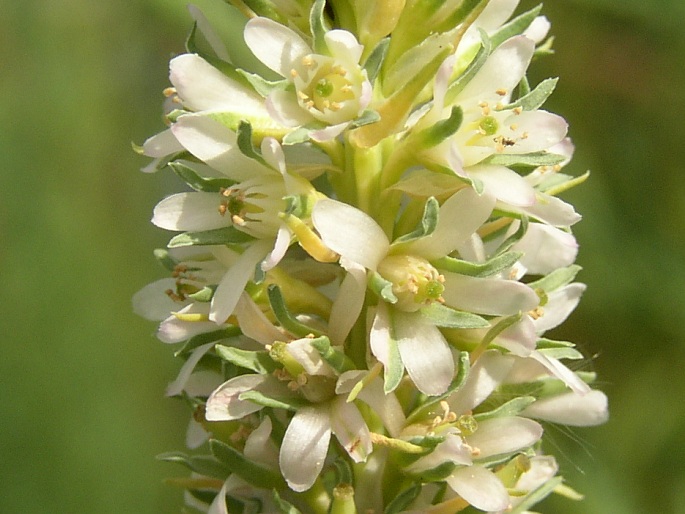 These images were taken in Czechia, Silesia, Morávka river, Skalice (August 30, 2003; July 3, 2004).