Syn.: Anogra pallida (Lindl.) Britton, Oenothera albicaulis var. pallida (Lindl.) H. Lév.
Family: Onagraceae Juss.
Distribution: Western part of North America – from southern British Columbia to northwestern Texas. This is quite a variable species.
Ecology: Grows on dry sandy slopes, dunes and banks, in desert shrub and pinyon-juniper communities. Flowers from April to October.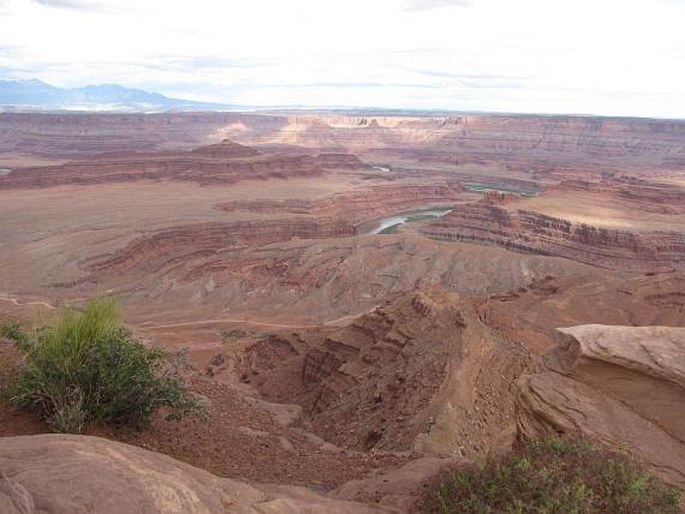 Description: Biennial or perennial herb with a rhizome. Stem 10–50(–75) cm tall, erect, simple to branched at base, leafy, glabrous to greyish-hairy. Leaves alternate, linear to linear lanceolate, 2–6 cm long, 1–5(–10) mm wide, entire to sharp-toothed. Flowers in spikes, long-stalked, fragrant, buds nodding, opening in the evening, sepals 1–2 cm long, petals egg-shaped, 1.5–3 cm long, tips rounded to notched, white, aging pinkish. The fruits are capsules, linear, 1.5–3.5 cm long, 2–3 mm thick at the base.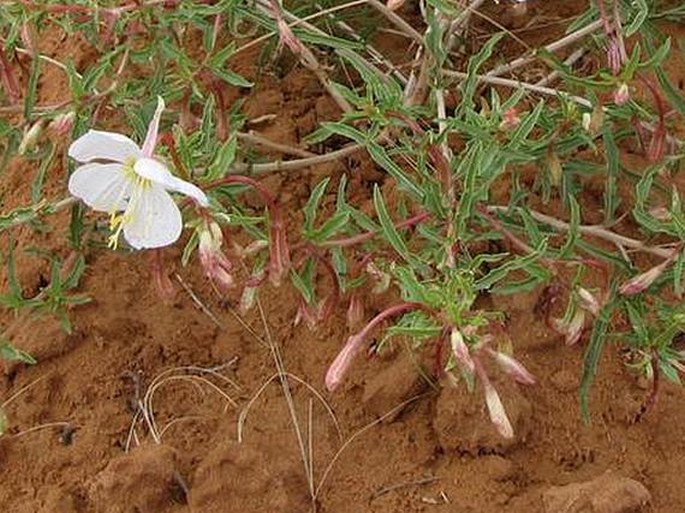 These images were taken in USA, Utah, Canyonlands National Park (by Alexandra Klaudisová, June 2009).