Syn.: Stultitia hardyi R. A. Dyer, Orbea hardyi (R. A. Dyer) Bruyns
Family: Apocynaceae Juss.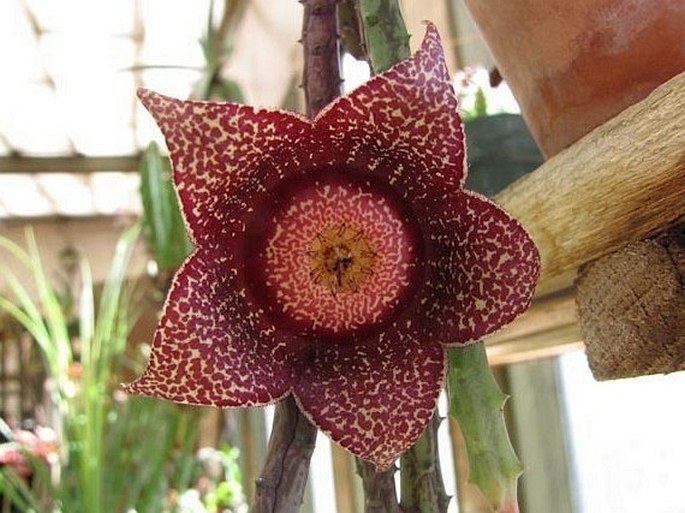 Distribution: Endemic to Northern Province, Mpumalanga, Republic of South Africa.
Ecology: Grasslands, rocky areas, on gravelly soil.
Description: Succulent perennial plant with prostrate, creeping habit; stems green, blotched with purple, in full sun reddish with antocyanin to protect from sun; up to 30 cm in length, 8-12 mm thick, young distinctly obtusely 4-angled, sides furrowed; tubercles about 1 mm, conical, acute, prominent, spreading or slightly inflexed towards the stem. Inflorescence 1-2 flowered, slowly developing; peduncle 2 mm; flower buds apically acute, abruptly broadening above the middle; corolla about 7 cm across, cream coloured, irregularly blotched with dark maroon, annulus paler, tube margin and annulus outside, maroon, tube 5-6 mm, bowl-shaped, cushion-shaped, interstaminal corona bowl shaped, at the base cream-coloured, blotched with brown-carmine; anthers yellowish, pollinia about 0.5 mm. Fruit is as in most stapeliads a twin horn-shaped seed pod with seeds with pappi.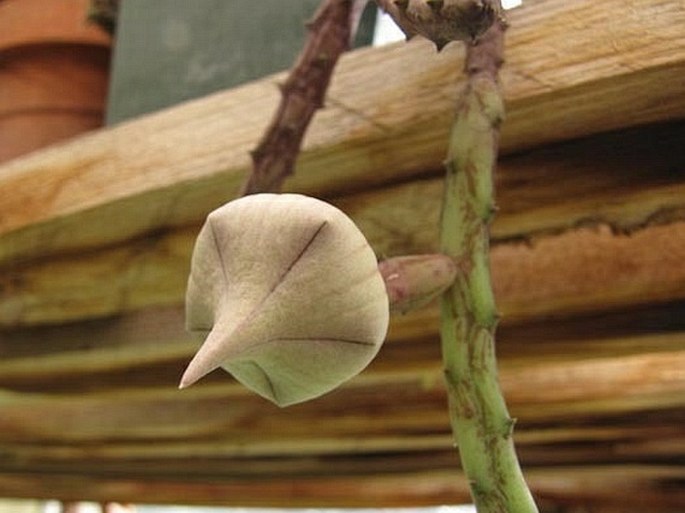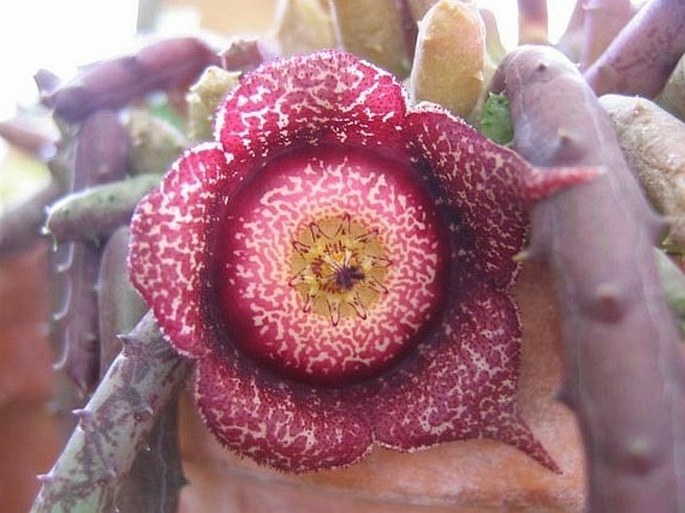 These images were taken in culture.