Syn.: Neotinea tridentata (Scop.) R. M. Bateman, Pridceon et M. W. Chase, Odontorchis tridentata (Scop.) D. Tyteca et E. Klein, Orchis commutata Tod., Orchis variegata All.
Family: Orchidaceae Juss.
Distribution: Southern and central Europe, northwestern Africa – from Spain to Turkey and Lebanon, northward to Germany, Czechia, Crimea and Caucasus.
Ecology: It grows in meadows and pastures, in forest margins. Blooms from May to June.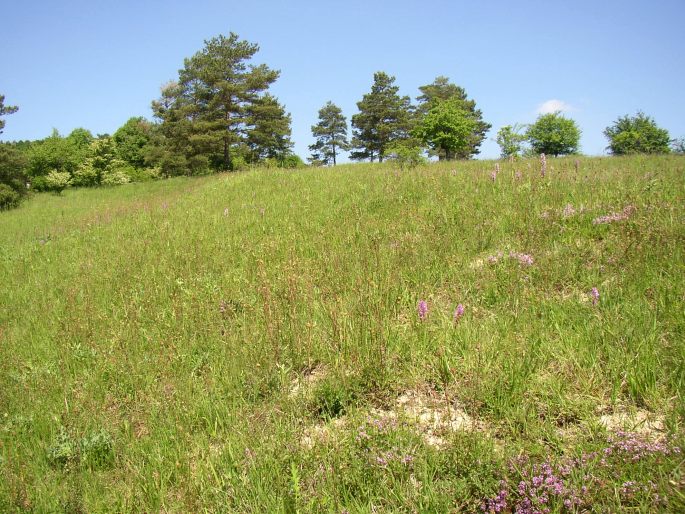 Description: Perennial herb with ellipsoid or ovoid tubers. Stem erect, 15–30(–45) cm tall, with 3–4 oblong leaves. Spike conical to ovoid; bracts lanceolate, acuminate; flowers pale violet-lilac with purple spots, perianth-segments convergent into a galea, outer ovate or ovate-oblong, inner oblong, labellum longer than wide, 3-lobed, lateral lobes oblong, middle lobe twice as long as the lateral, with 2 obliquely square lobules; spur cylindrical, directed downwards. The fruit is a capsule.
Threat and protection: The Toothed Orchid is protected by law in Czechia, Poland (EX), Slovakia, Hungary, Serbia, Ukraine and Russia. It is also protected by CITES.
These images were taken in Czechia, Moravia, Strabišov – Oulehla (May 1 and 20, 2004, and May 27, 2005).