Syn.: Anoplanthus fasciculatus (Nutt.) Walp., Anoplon fasciculatum (Nutt.) G. Don, Aphyllon fasciculatum (Nutt.) Torr. et A. Gray, Gymnocaulis fasciculata (Nutt.) Nutt., Loxanthes fasciculata (Nutt.) Raf., Phelypaea fasciculata (Nutt.) Spreng., Phelypaea lutea Parry, Thalesia fasciculata (Nutt.) Britton
Family: Orobanchaceae Vent.
Distribution: North American species absent in the eastern part of the continent. Occurs from Alaska and Yukon, throughout Canada from British Columbia to Ontario and in US in all western states with eastern limit from Texas northward to Iowa, Illinois, Indiana and Michigan. Also northwestern Mexico.
Ecology: Dry prairie, foothills, scrubland, wherever Asteraceae, preferably Artemisia frigida can be found. The plant is not very common as I inspected thousands of Artemisia frigida and so far found only two specimens and both of them in the same area. Found also in association with Atriplex sp. Blooms in June and July.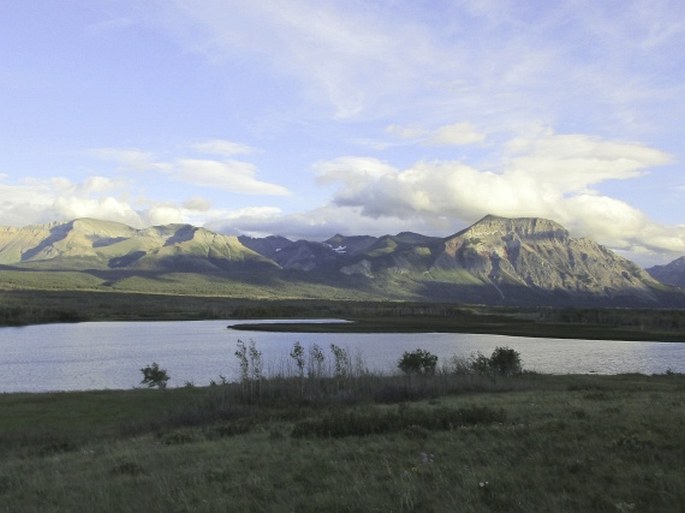 Description: Parasitic, annual herb without chlorophyll, 2–10 cm tall, leafless, pinkish, brownish or yellowish pedicels, from thick and woody crown. Each pedicel has a rudimentary, scale-like, 6–10 mm long pointed bract. Flowers as the name suggests are in cymes of 3–10, 2–3 cm long, pentamerous, tubular, 2 lobes at the top and 3 at the bottom, tube erect or bending to one side, pinkish or yellowish, lighter colour than pedicels and calices, yellow anthers, all parts of the plant are glandular-pubescent, including flower. Fruit is an erect capsule with numerous tiny seeds.
Note: The plant was first collected by Thomas Nuttall (1786–1859), English naturalist and author and discoverer of numerous North American species.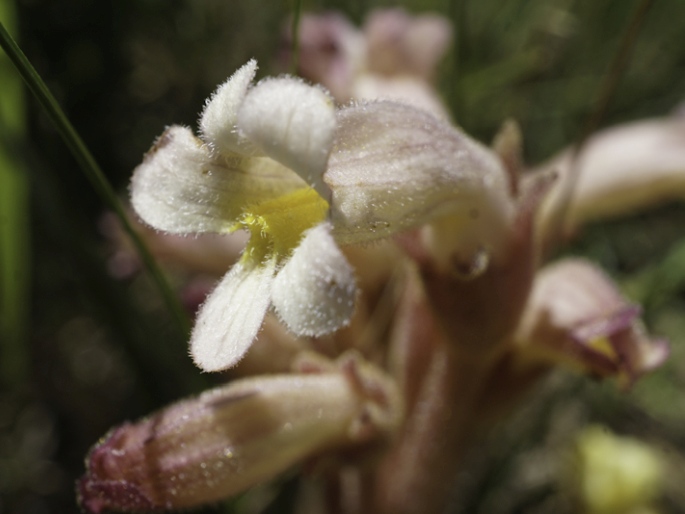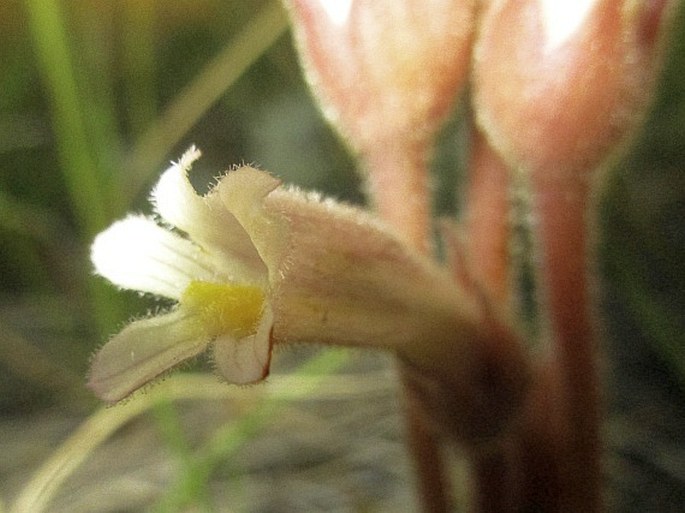 These images were taken in Canada, Alberta, Waterton Lakes National Park (July 14, 2013 and July 7, 2016).