Family: Orobanchaceae Vent.
Distribution: Mostly western part of North America, from Yukon and Northwest Territories, British Columbia to Western Ontario, and in US west of Minnesota, Nebraska, Colorado and New Mexico.
Ecology: Dry prairie grasslands, from 500 to 2000 m. Blooms from June to August.
Description: Perennial herb, 10–40 cm tall, simple or branched, covered with glandular hairs, from slender taproot. Leaves alternate, sessile, numerous, linear to lanceolate, 1–5 × 1–4 cm, margins smooth, hairy. Inflorescence is a terminal spike, 5–15 cm long; 3-lobed bracts; flowers golden yellow, 10–15 mm long, 2-lipped; sepals 4; petals 5, hairy; stamens 4; pistil 1. Fruit is a capsule, 5–7 mm long.
Note: The genus Orthocarpus contains about 10 species from the western part of North America.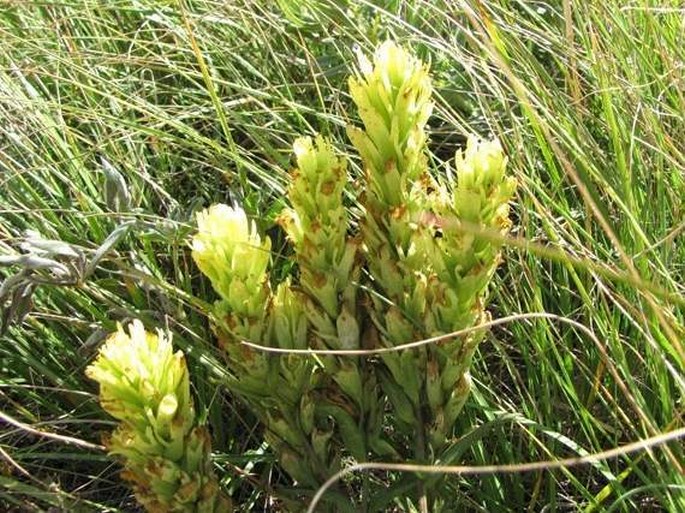 These images were taken in Canada, Alberta, Millarville (August 2011).