Syn.: Aragallus lambertii var. sericea (Nutt.) A. Nelson, Aragallus sericeus (Nutt.) Greene, Oxytropis lambertii var. sericea (Nutt.) A. Gray, Spiesia lambertii var. sericea (Nutt.) Rydb.
Family: Fabaceae Lindl.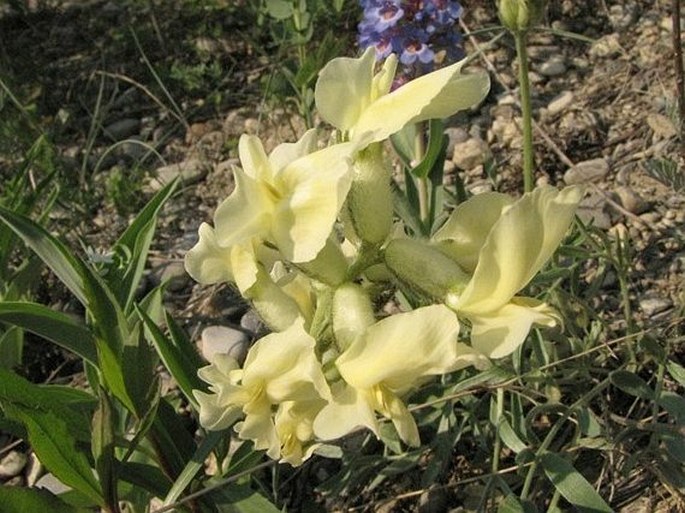 Distribution: West of North America, from Yukon through British Columbia to Manitoba and from Nebraska to Texas. Absent in Arizona, California and state of Washington. Most common in the Great Plains and Rocky Mountains.
Two varieties are recognized: O. s. var. sericea and O. s. var. spicata. Both varieties easily hybridize with other sympatric species.
Ecology: Open, well drained slopes of western plains, foothills and grassy subalpine open woods. Occurs in elevations from 500 to 3700 m. Blooms as the common names suggests in early spring, depending on elevation.
Description: Perennial herb, 10–30 cm tall, tufted, from branched root crowns. Basal leaves 5–30 cm long, pinnately divided into 11–17 oblong leaflets, 1–3 cm long, silvery, dense, silky hairs. Inflorescence is a 10–30-flowered raceme, flowers 18–22 mm long, whitish to pale yellow (local common names reflect flower colour on location), shape typical Fabaceae, the keel with a sharp beak (Oxy) as all Oxytropis. Fruit is a short-hairy, oblong pod, 15–25 mm long, erect, hard walls when mature.
Note: All Locoweeds, sometimes called Poison Vetch, are poisonous in large amounts to its consumers because the plants are concentrating element selenium which affects the nervous system of animals which consume it.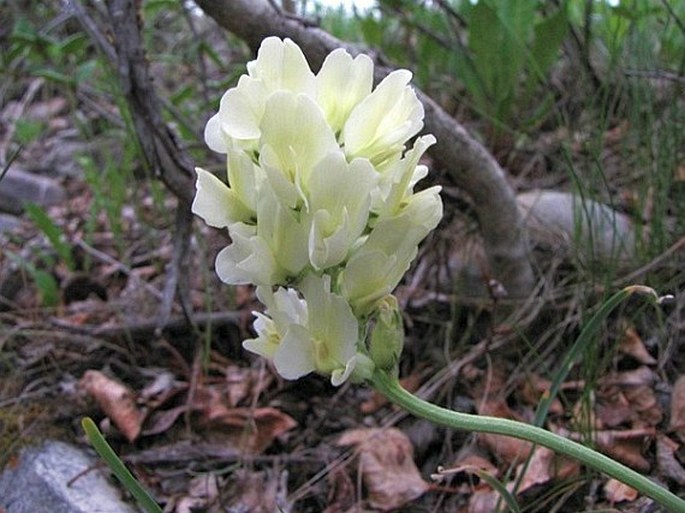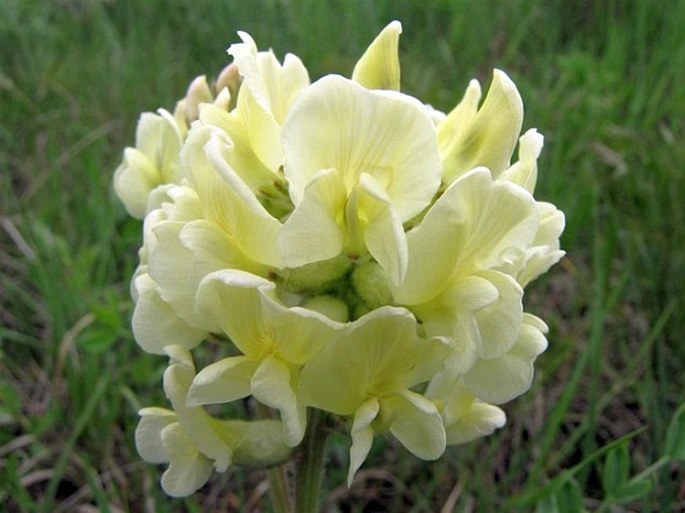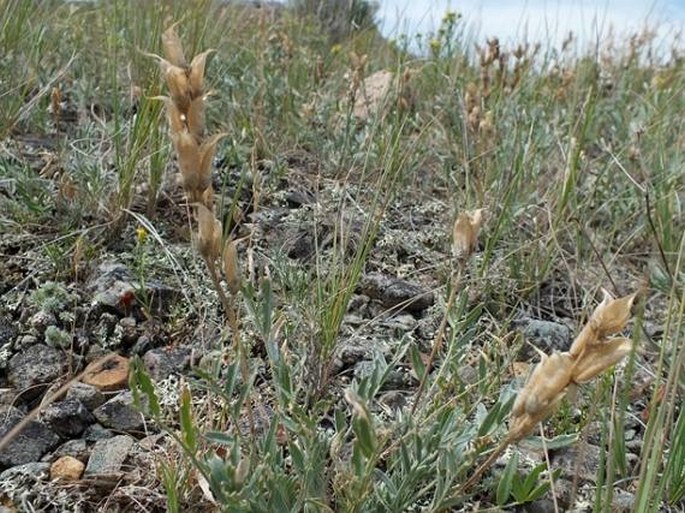 These images were taken in Canada, Alberta, Calgary, Confluence and Bowmont Parks (June 2013).