Syn.: Hymenocallis maritima (L.) M. Roem., Pancratium angustifolium M. Roem.
Family: Amaryllidaceae Jaume St.-Hill
Distribution: Native in the Mediterranean region and on the Canary Islands (Fuerteventura, Lanzarote), northward along the Atlantic coast to the southern Brittany, and along the shores of the Black Sea to southern Russia. It was also introduced to the Azores and southern California.
Ecology: It grows on sandy beaches and dunes. Blooms from August to September.
Description: Perennial herb with a bulb 5–7 cm in diameter, tapered to a long neck. Leaves (5–6) lorate, glaucous, appearing before anthesis, 16–37(–75) cm long and 0.6–1.5 cm wide. Scape stout, 30–50 cm tall, compressed. Umbel of 4–10 flowers; spathe 2-valved, 4–7 cm long; pedicels 5–10 mm long; flowers 10–15 cm, white, fragrant, perianth-segments shorter than hypanthial tube and less than twice as long as corona, 30–50 mm long, linear-lanceolate, corona conspicuous, margin with 12 triangular teeth. The fruit is a capsule.
Threat and protection: The Sea-daffodil is a protected species in Russia.
Note: This genus contains 15–20 species, which occur in the Mediterranean region, tropical Africa and Asia.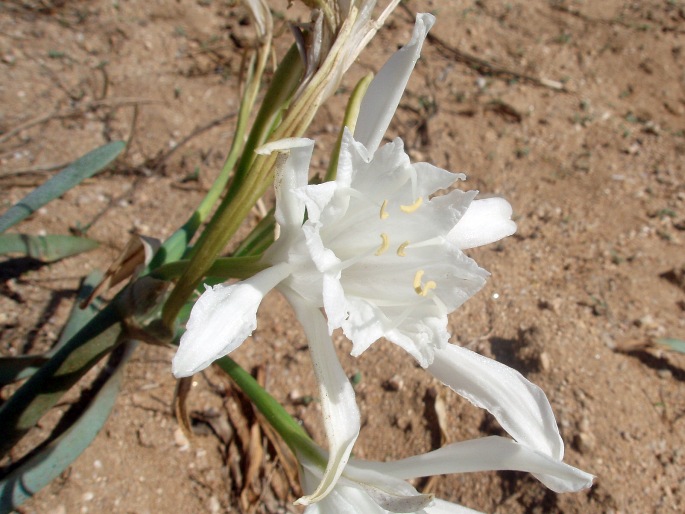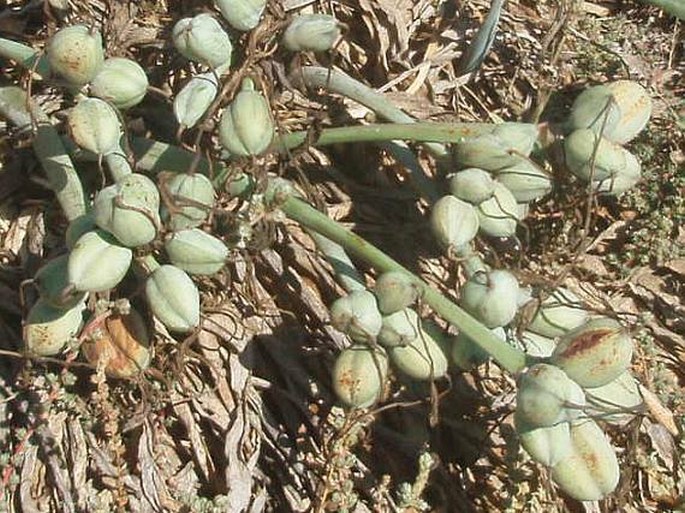 These images were taken in Greece, Zakynthos, Laganas (by Karel Havlovic, August 2007 ) and Italy, Sardinia, Santa Teresa Gallura (by Karel Renc, September 1, 2011).