Family: Pandanaceae R. Br.
Distribution: Endemic to granitic islands of inner Seychelles. It is known from big islands (Mahé, Praslin, Silhouette, La Digue), but also from smaller ones (Cuisin, Aride, North, Félicité, Frégate and Curieuse). Genus Pandanus is very diversified (about 600 species) in Old World tropics.
Ecology: Open rocky places in lower elevations, especially near seashore. Very hot and humid climate is stable all over the year. This species tolerates the salt spray.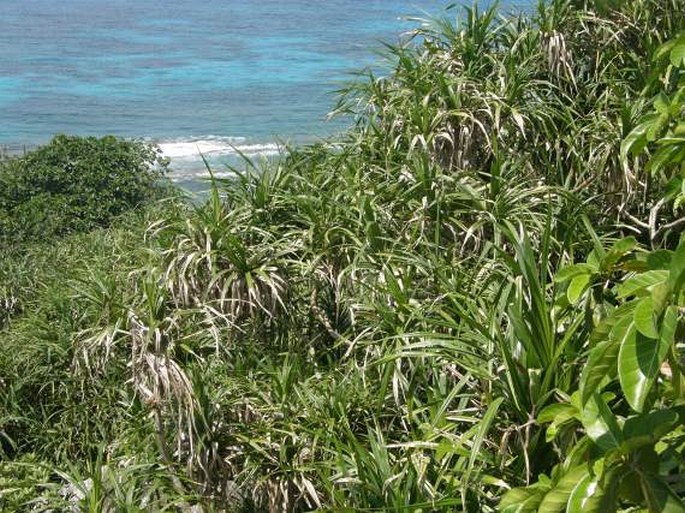 Description: Dioecious multibranched tree up to 10 m high. Main trunk is conspicuous, sometimes with short adventive air-roots. Swordshaped leaves are spirally arranged on the ends of branches. They are 1–1,5 m long, with white prickles on main vein and margins. Male flowers are arranged into oblong whitish inflorescence with pale bracts; female inflorescence is compound from 70–90 flowers; tepals absent. Ripe fruits look as young pineapple, they are pendulous, elipsoid to ovoid, up to 25 cm long. Individual fruits are fusilliform, about 10 cm long, with flat irregular grooved polygons in apical part, green, during ripening turn to orange.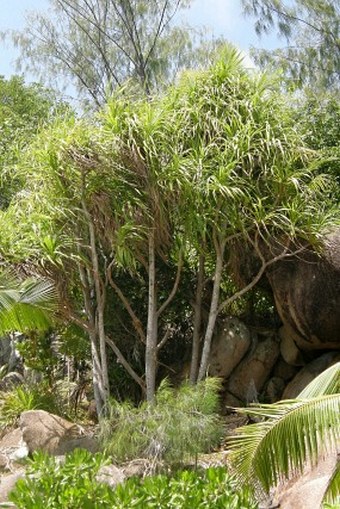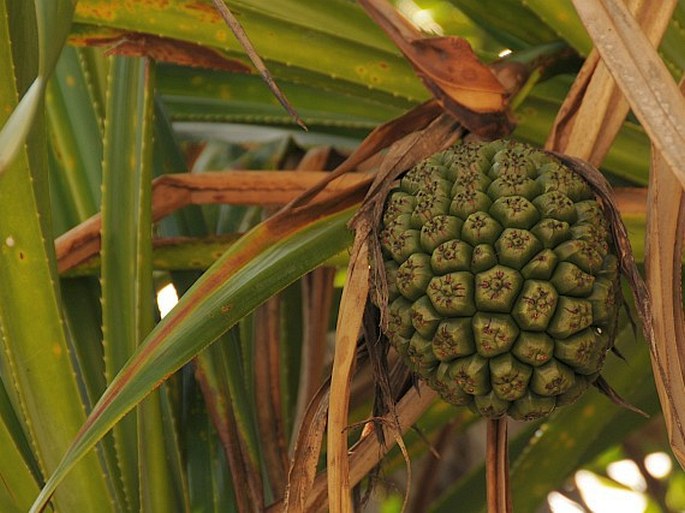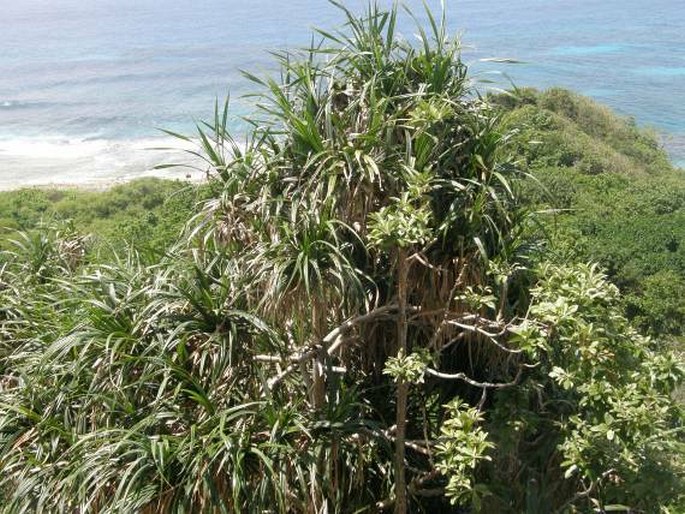 These images were taken in Seychelles, Praslin Is., Anse Lazio and Anse Georgette; Cousin Is. (by Vít Grulich and Alena Vydrová, 10. and 12. 2. 2011).